Leila vs. Her Bound Nipples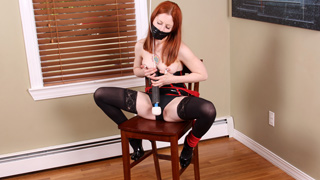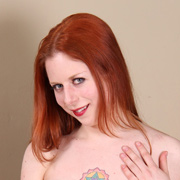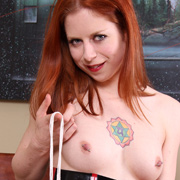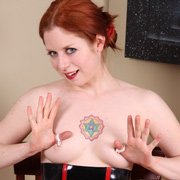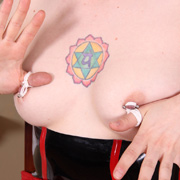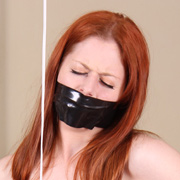 It's amazing what a little string and imagination will get you. When I told Leila I was going to tie her up using half meter lengths of twine, skeptical hardly does her reaction justice. When I was done however, shock, surprise and pleasure filled her face at once. Her thumbs immobilized escape was out of the question but for Leila, every pull and tug tiptoes her closer to climax. As the minutes pass her frustration grows and I dangle a magic wand ever so gently against her pussy. In her state it doesn't take much as she rides wave after wave of nipple bound bliss.

Sarah vs. The Captured Fox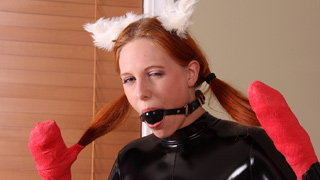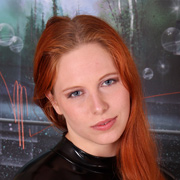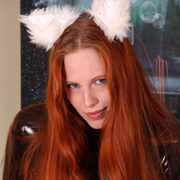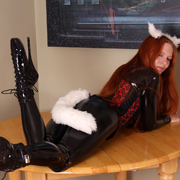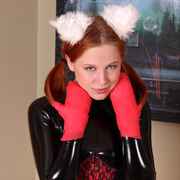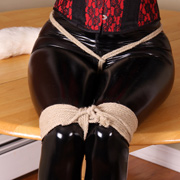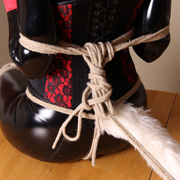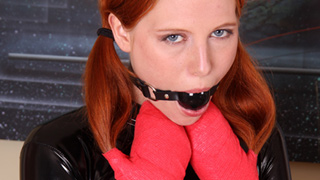 Capturing my vixen was the easy part but Sarah still had plenty of fire within her. Little did she know that every tie came with a specific purpose. Her crotch rope tethered to pull tighter as she struggled. Her hands, wrapped tightly to her pigtails, would eventually tire and pull on her hair. Her elbow cinch and corset severely limits mobility. Finally, as a final sinister torment, I loosely tie her off to a table leg pulling her off center. My plan is now all too clear. Sarah tries her best to free herself but her muscles eventually fatigue and is on her back; her fire, extinguished.

Star vs. The Taped Elbows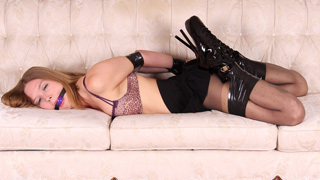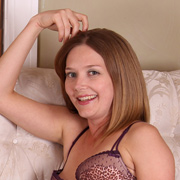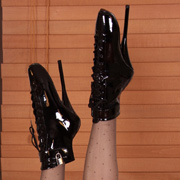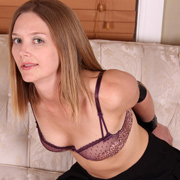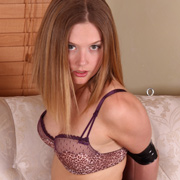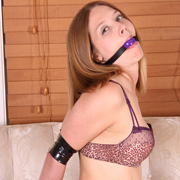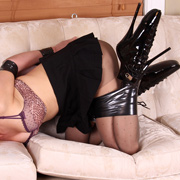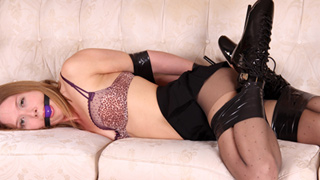 There's suffering for your art and then you have beautiful Star who truly gives 110%. With electrical tape in hand I secured her legs in a tight frogtie. Next came her arms and elbows, coiled in layer after layer of 2" tape. Almost immediately the tape pulls even tighter pulling her elbows even tighter together. Undeterred, Star struggles against her binds only to have them seemingly pull harder. For um.. safety reasons, yeah... I connect her wrists to an eyebolt leaving her literally drooling in a strappado.

Stormy Evans vs. The Moving Couch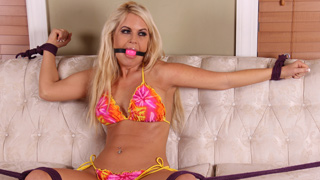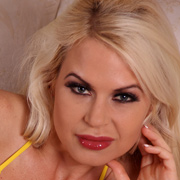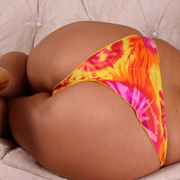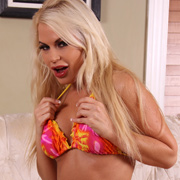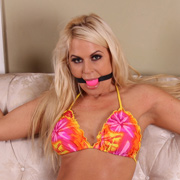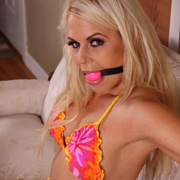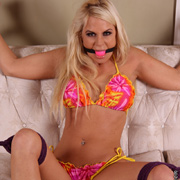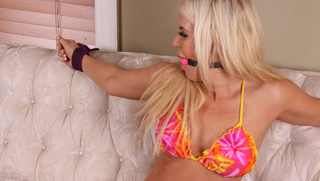 I'm not sure what it is about this couch, but girls get the impression it's easy to escape from. Stormy was no different when I tied her into a sitting spreadeagle. I wanted to be able to see every bit of her hard bikini body as she struggled and struggle she did! As the minutes passed she bursts into a frenzy causing the couch to move around the room. Still stuck I remove her top and tickle her into a squirming fit of desperation.

JEM vs. Pink & Purple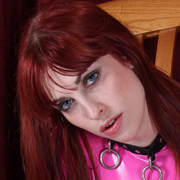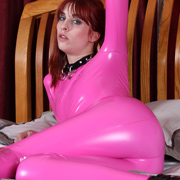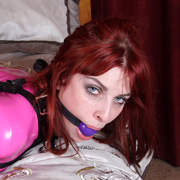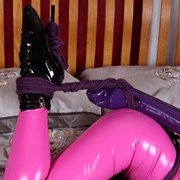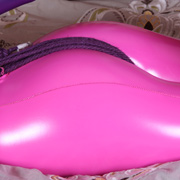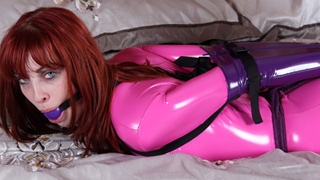 Social stigmas be damned, sometimes a guy just wants to play a little dress up. Being a bit old for toy dolls, JEM would make the perfect canvas for my fun. As soon as I get a pink body-hugging catsuit on her, on goes a pair of locking ballet boots. JEM already looks amazing but is lacking, well, accessories! A locking ringed collar is a good start followed by a super tight crotch rope and purple armbinder. Finishing off with a tight purple ballgag I stepped back to admire my struggling playmate. I can't wait to play dress up again!