Briella vs. The Floor Spread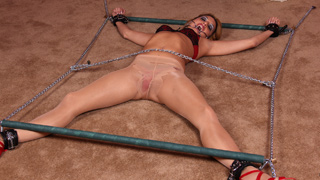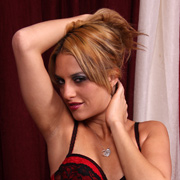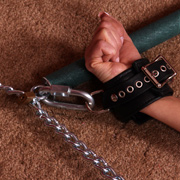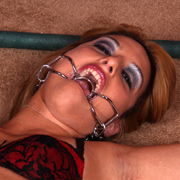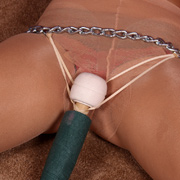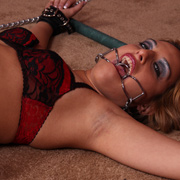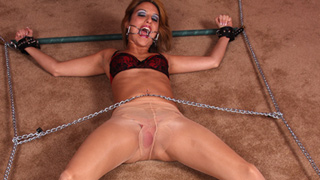 With plenty of chains and padlocks in hand I was well prepared to give Briella a warm Bondage Junkies welcome. Locking the chains to anchors in the floor I secured each of her limbs as far as they could reach before adding a steel spider gag. After several minutes of struggling I discover Briella is ticklish... VERY ticklish. It's a good thing those anchors are strong! The real test comes when the Hitachi is bound tightly to her pussy, buzzing on high, unable to squirm away from it's pleasures. It's not long before the pleasure overpowers her willpower to escape and submits to her situation.

Billie vs. Her Night Alone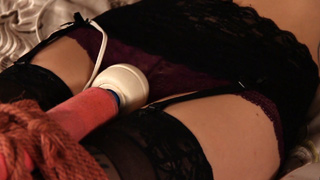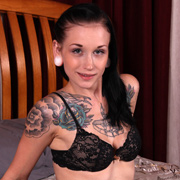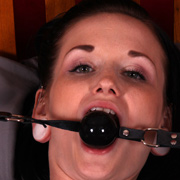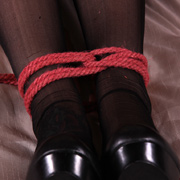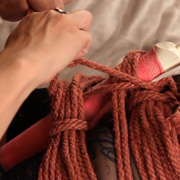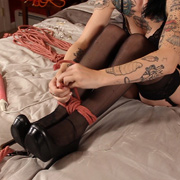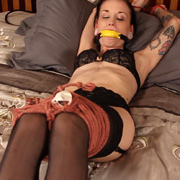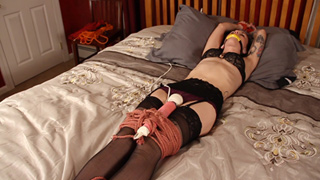 Billie was decked out and ready for her boyfriend to come over. That was until she found out he had to work late. Later is better than never and what better way to pass the time than some self-bondage! With the rope and toys already out, Billie ties her ankles and then her legs. A vibe is tied against her pussy to keep her occupied for the coming hours. After locking her hands to the headboard the magic wand is turned on. Will she be able to resist until he gets home?

Sarah vs. Frogtied Orgasms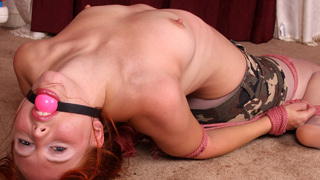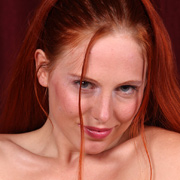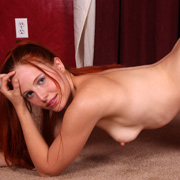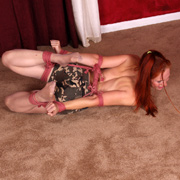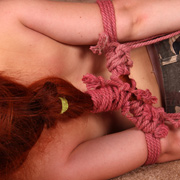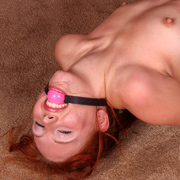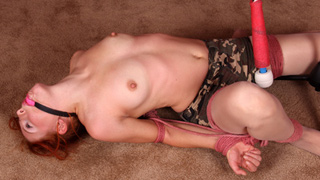 It had been a while since I got to tie up Sarah and I had plans for her long red hair. I frogtie her legs and tie her wrists to her legs to start things off slow. She's all smiles and laughs rolling on the floor fairly confident she can get free. That is until I cinch her hair to her elbow rope and give her a ball gag for good measure. Sarah's glee fades as she doubles her efforts to escape her new predicament. Several minutes pass with no success and I could see her resolve waning. A buzzing vibrator makes a good motivator, but bound as she is, Sarah will need to work for that coveted orgasm.

Rayna vs. The Taped Frog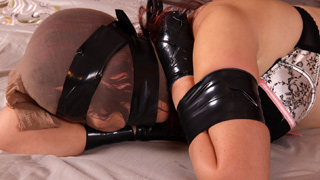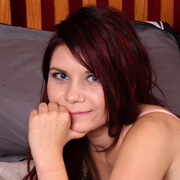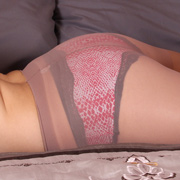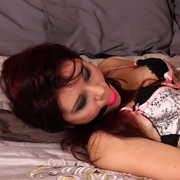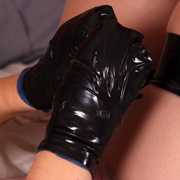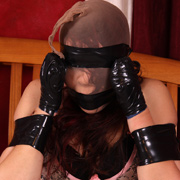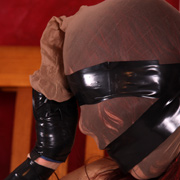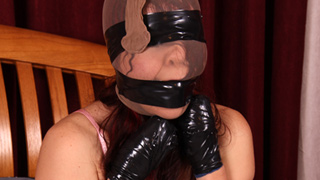 Rayna is back for some tape and pantyhose fun this week. I start things off right with a tight pink ballgag. A little vetwrap and plenty of tape go on her fists next to keep her prying fingers useless. Next her pantyhosed legs are wrapped into a frogtie with her arms getting the same treatment. Rayna soon feels the tightening effect the tape has on her limbs and struggles futilely to get them free. If things were not challenging enough, I pull some hose over her head and wrap tape over her eyes and over her ball gag pushing it in even tighter. If only she could see how sexy she looks!

Ludella vs. The New Workout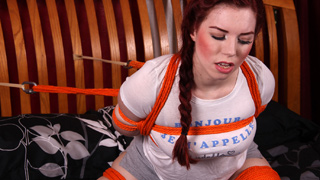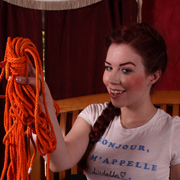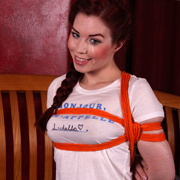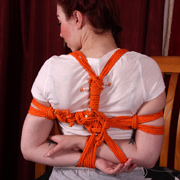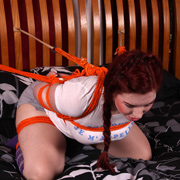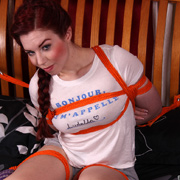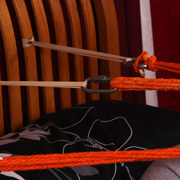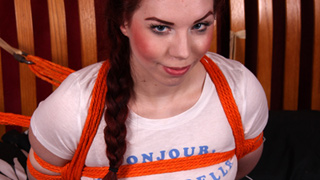 When I told Ludella that in addition to tying her up, I could give her a workout she was a bit skeptical. Getting tied up and not feeling guilty about skipping the gym must have been too tempting however. With her bound in plenty of orange rope I pulled out my secret weapon; some heavy rubber bands. Secured to the headboard Ludella's objective is simple. The workout is over when she can either reach the scissors or break the bands. It's not long before this whole body workout gets her sweating. After adding her gag and blindfold I think she might be wishing she picked the gym!