Nyxon vs. The Taped Prayer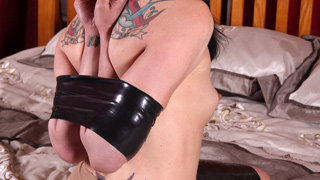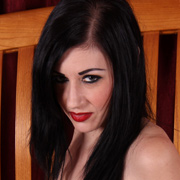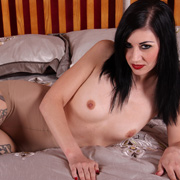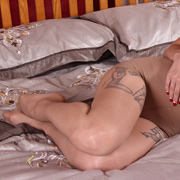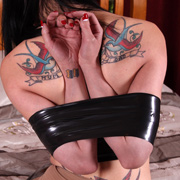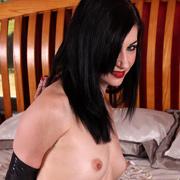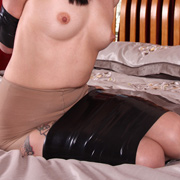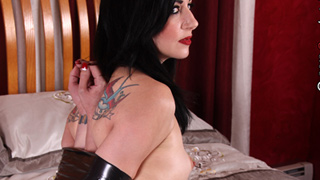 It really is amazing how well you can bind a girl with just a few roll of electrical tape. Combine that with amazing flexibility and you have Nyxon in a strict reverse prayer. With her wrists locked firm between her shoulder blades I have to had it to her, she put up a good fight. What makes electrical tape particularly evil is for every millimetre you fight against it seems to constrict by two. Her only escape was to talk her way out which is difficult with a 3" beanbag gag in your mouth.

Dixie Comet vs. Rubber Orgasms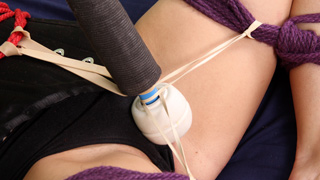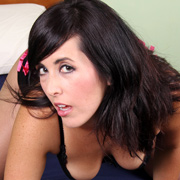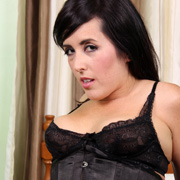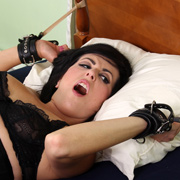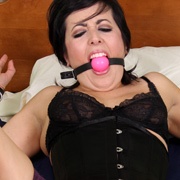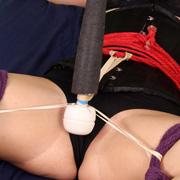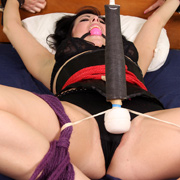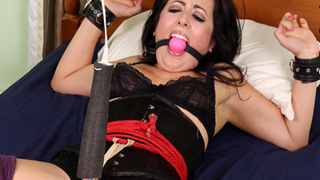 I had frogtied Dixie to the bed and secured her wrists with cuffs and heavy rubber bands. I let her stew for a while; struggling HARD in her bonds. When I tied a magic wand in place it was too easy for her to control the intensity of the vibe. I wanted her helpless, fighting against the rubber bands to shut it off. Thinking quickly, I removed the rope and added rubber bands to the magic wand. Every struggle now just pressed it harder against her pussy and right on target. After her first orgasm, Dixie tried everything she could to stop the next one... not a chance.

Ludella vs. The Vetwrap Hogtie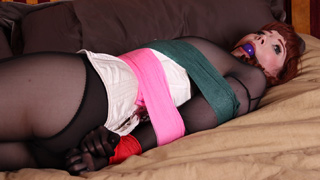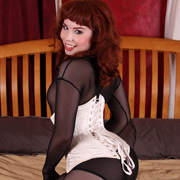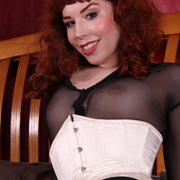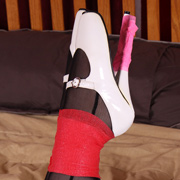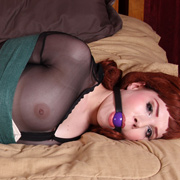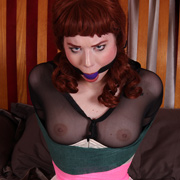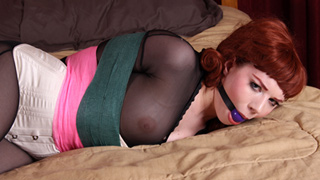 I thought I had done a good job and Ludella looked every so lovely struggling in a rainbow of vetwrap. She's a bit too crafty and soon was wiggling out of everything. This simply will not do. With a fresh roll I decided to keep it simple and tightly wrapped her wrists and ankles together. With her cinched corset and tight ballgag now things were as they should be. A room filled with Ludella's grunts and moans while she struggles. Escape is not so easy this time around; a fact a remind her of when I start tickling her feet!

Leila vs. Her Bound Nipples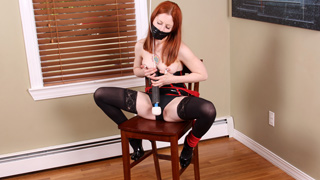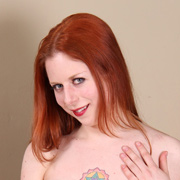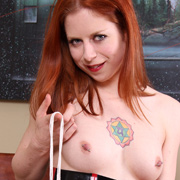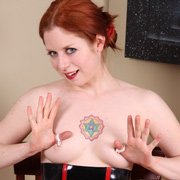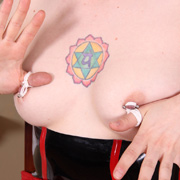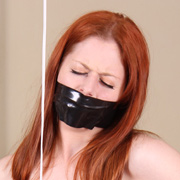 It's amazing what a little string and imagination will get you. When I told Leila I was going to tie her up using half meter lengths of twine, skeptical hardly does her reaction justice. When I was done however, shock, surprise and pleasure filled her face at once. Her thumbs immobilized escape was out of the question but for Leila, every pull and tug tiptoes her closer to climax. As the minutes pass her frustration grows and I dangle a magic wand ever so gently against her pussy. In her state it doesn't take much as she rides wave after wave of nipple bound bliss.

Sarah vs. The Captured Fox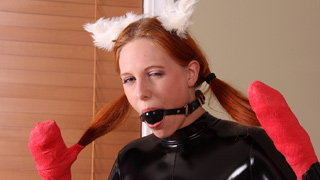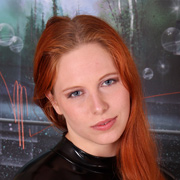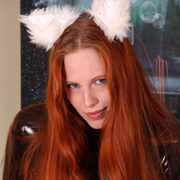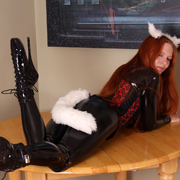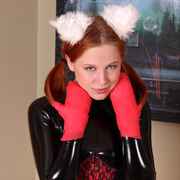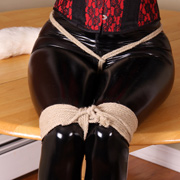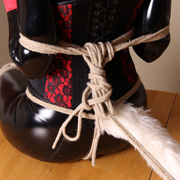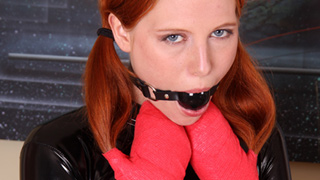 Capturing my vixen was the easy part but Sarah still had plenty of fire within her. Little did she know that every tie came with a specific purpose. Her crotch rope tethered to pull tighter as she struggled. Her hands, wrapped tightly to her pigtails, would eventually tire and pull on her hair. Her elbow cinch and corset severely limits mobility. Finally, as a final sinister torment, I loosely tie her off to a table leg pulling her off center. My plan is now all too clear. Sarah tries her best to free herself but her muscles eventually fatigue and is on her back; her fire, extinguished.