Raven vs. Her Floating Wrap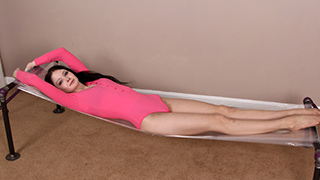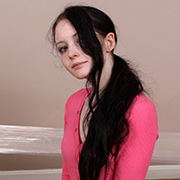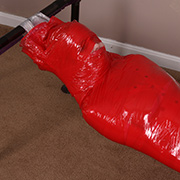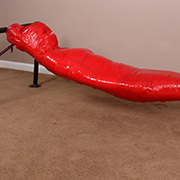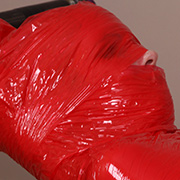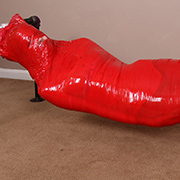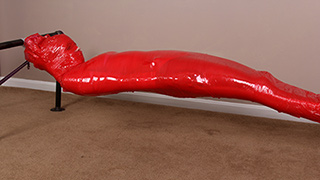 Floating on a bed of plastic wrap Raven awaits her fate. Starting at her feet the roll of red plastic is slowly worked up her legs. Bit by bit her body is not only mummified, but wrapped around her plastic hammock. Panic fills her face for a moment and the wrapping continues to secure her head as well. Only her nose is left exposed. If struggling was difficult with a normal mummification, it's a whole new game now as every movement seems to work against her. When she decides to get cute and pokes a fingernail through the plastic I leave her to escape completely. A task she wholly underestimated it's difficulty.

Leila vs. Her Orgasm Quest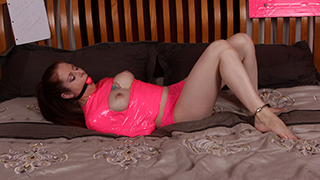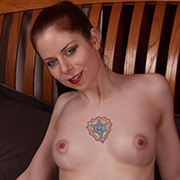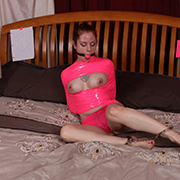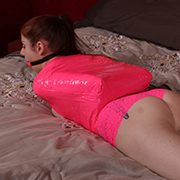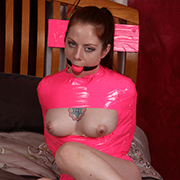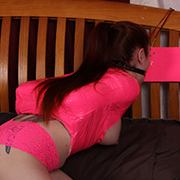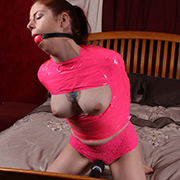 Knowing that Leila would be home alone for the day I felt she deserved some entertainment. Wrapping her upper body in duct tape leaving her breasts exposed she struggles until she finally tires and falls asleep. Waking up she finds only a note and a game. It doesn't take long for her to figure out that pressing the green button turns on the vibrator. She races over to it only to find it shuts off soon after. Now the game is obvious and she struggles to keep the vibrator going long enough to orgasm. With her arms and legs bound it's no easy task. Will she achieve her much desired orgasm?

Maggie vs. The Mummy Blues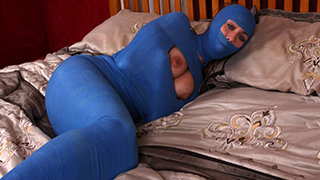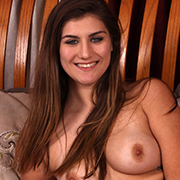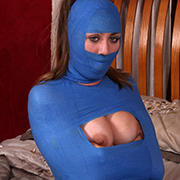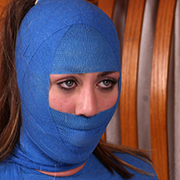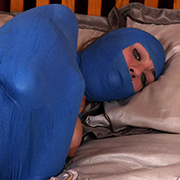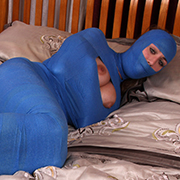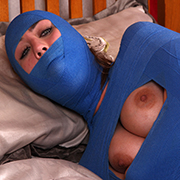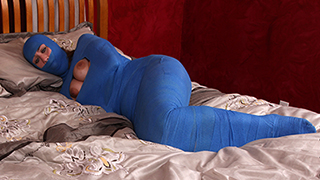 Maggie has not only never been mummified before she never imagined it was still a practice alive and well in the modern era. Starting with her chest and taking extra care not to cover her breasts the vetwrap is wrapped around her body. Soon she's covered to her ankles. A few giggles escape her lips as she tests out her bonds until the gag goes in. Now I feel like letting out a giggle as she thought I was done. Another couple rolls wrap her head and neck pressing her ballgag further in leaving only her eyes exposed. Once her feet are wrapped up, she's a complete mummy. A damned sexy one at that.

Raven vs. The Mummy Newbie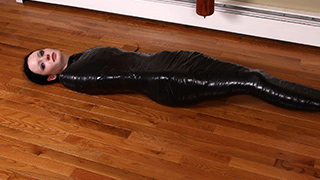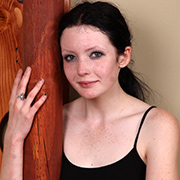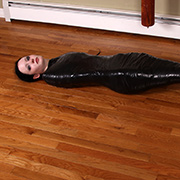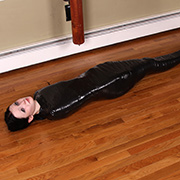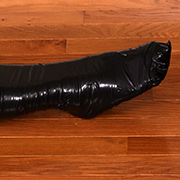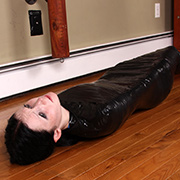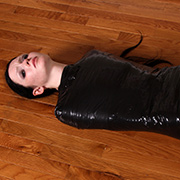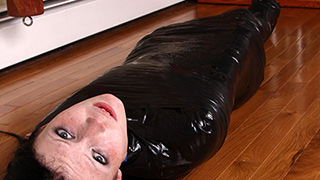 After seeing other mummifications on here, Raven knew she wanted to try it herself. Going for broke, only a vinyl wrap would do. Before she has a chance to change her mind, she's covered in a layer of plastic wrap. Within minutes, over a hundred feet of tape is encircling her body, every inch being compressed by the nature of vinyl. Once fully wrapped, it was obvious that it was a bit more intense than she was expecting. That was a pity for Raven, because after putting that much work into getting her wrapped, it was going to be a good long while before she was freed.

Piper vs. The Stick Mummy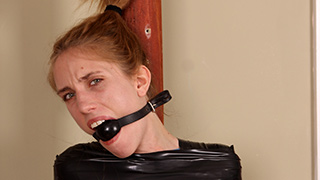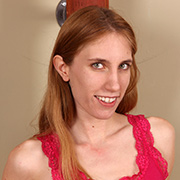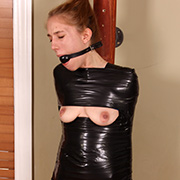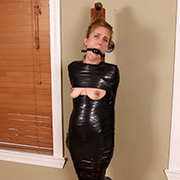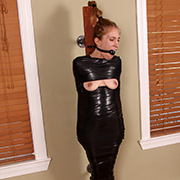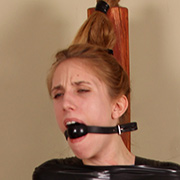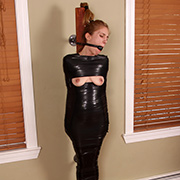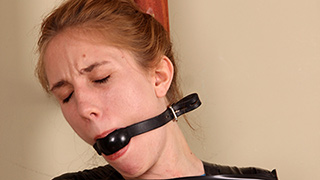 Noticing the boxes of plastic wrap, Piper couldn't help but ask what they were all for. Learning that it was for mummification, she was interested in giving it a try. Wrapping her arms, legs and body in plastic wrap, Piper couldn't see why it could be considered bondage. While she puzzled on that I stood her next to a wood beam and wrapped vinyl tape around her legs. It continued up over her waist and chest sealing in her arms. Her upper arms and shoulders were finished up, leaving only her tits exposed. As the vinyl compressed her body Piper no longer had any illusions of escaping on her own, only wondering how long I would keep her there. With a large ballgag filling her mouth, her muffled queries continued to be ignored.