Naomi vs. Her Simple Task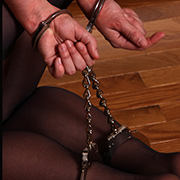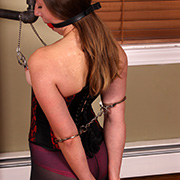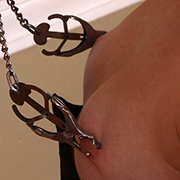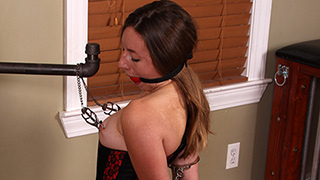 After complaining all day she was bored with nothing to do her tone implied it was my problem to fix. All she needed was a task to keep her occupied. Something engaging to keep her focused for at least a couple hours. Nipple clamps seemed appropriate, hooking them on a pipe in front of her. With her hands cuffed behind her they wouldn't be aiding in her escape. There were only two ways out. Flip the chain over the pipe or pull the clamps off to reach the nearby key. Technically Naomi could wait for me to feel sorry for her and set her free. Somehow I don't see the Vegas odds being in her favor for that happening.

Naomi vs. Her Aching Back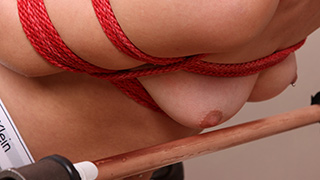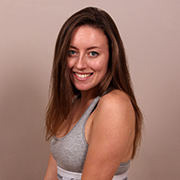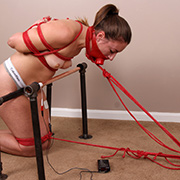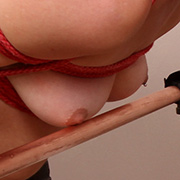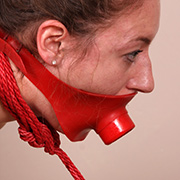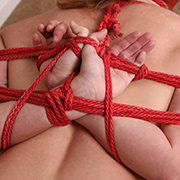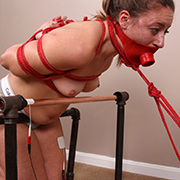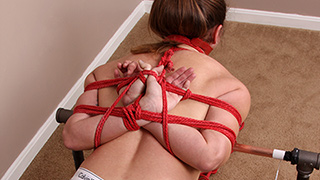 Naomi breaks in the New Year with a challenging predicament. Bent over a pole her neck is tied to keep her from sitting up. To keep her from resting a charged copper pipe sits just below her exposed breasts. Straining her back Naomi tries her best to keep still but it's a losing battle. Gravity eventually wins and she's reminded again that touching the pipe is inadvisable. The stress of the position is obvious within the first minute as he legs exhaustion. It will be fun to see how long she lasts.

Kaecie vs. The Booby Trap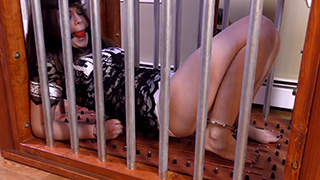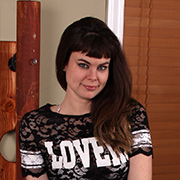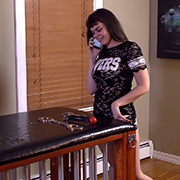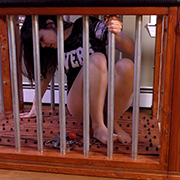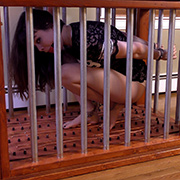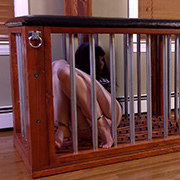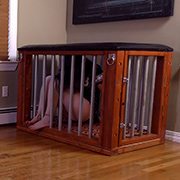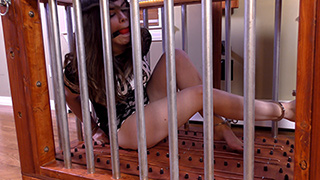 I should probably feel bad. I knew full well that Kaecie wouldn't be able to resist playing with my toys when I gave her keys to my place. The cage was programmed to activate 3 minutes after the pressure switch on the floor was hit. I expected to give her a good shock for her curiosity. What I didn't expect was her to lock herself in as well. With electricity buzzing in the copper rails and wooden spikes under her seconds feel like minutes as Kaecie desperately struggles to find comfort. Out of desperation, she kicks the door a few times but the 1200lb magnet doesn't even flinch. The good news for Kaecie is the cage will automatically deactivate in an hour. If she can hold herself up off the floor that long is a whole different story.

Raven vs. Perpetual Motion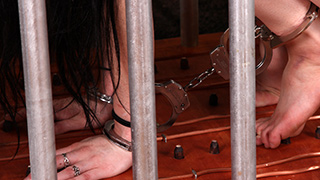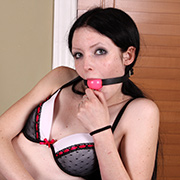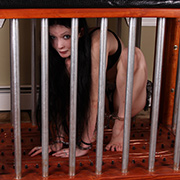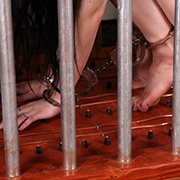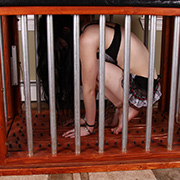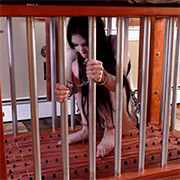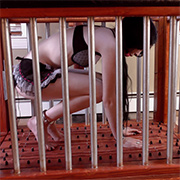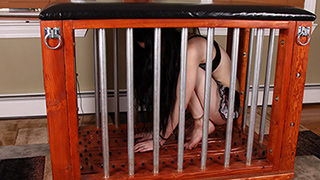 After playing around with bondage toys instead of cleaning the house I decided to give her a little incentive. Cuffed hand and foot she's put into the cage without a special floor. Without only skimpy clothes on she's forced onto her toes to avoid the spikes. Her real punishment begins when the copper rails are powered on making the floor even more treacherous. Awkwardly she finds purchase between the spikes and copper rails but it doesn't last long. Raven's legs begin to shake within seconds and she's forced to try again. After the first ten minutes she wants nothing more than to collapse and take a break but knows the consequences will be dire.

Lucy vs. An Intimate Tug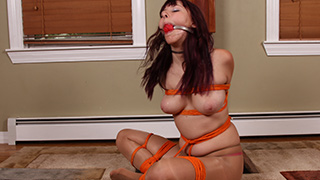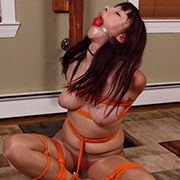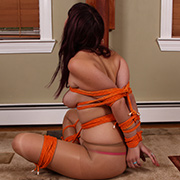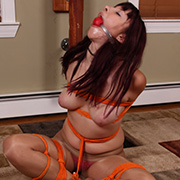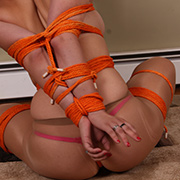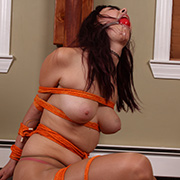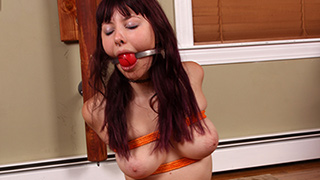 Lucy knew she was in trouble when she saw the gag. A large rubber ball with a pipe fastener for a strap. Once screwed in place it wouldn't come off without tools. Ropes wrapped her legs into a frogtie while more welded her elbows together. One final rope brought her predicament together. The crotchrope ran from Lucy's arms to her frogtied legs. At a glance it didn't seem like much to her until she started to struggle. As the rope quickly pulled taught her situation became clear. Despite the odds being stacked against her Lucy tries her best but deep down knows it's hopeless.