Summer vs. A Minor Tilt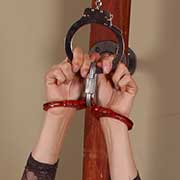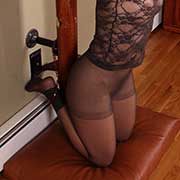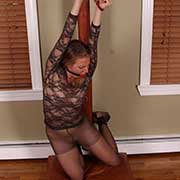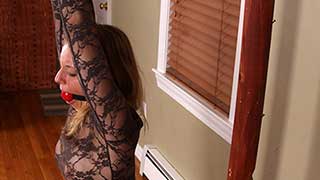 Summer knows all too well by now that the easier the bondage seems the worse it will be for her. With only a pair of leg and handcuffs use Summer's prediction comes to fruition sooner than she hoped. While her leg cuffs keep her on her knees she's forced to keep balance with her handcuffed hands above. The padding below her only providing a minimal amount of comfort. Just as he starts to feel the worst is over her handcuffs are reconnected to a ring slightly in front of her. A casual look and nothing much has changed but to Summer, everything has. Unable to support herself against the post behind her whole body is enlisted to keep herself steady now. The brunt of her efforts and weight being supported by her delicate wrists.

SB Challenge: Faith's Karma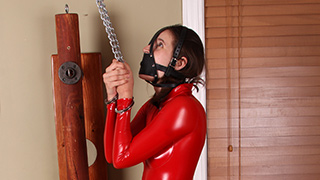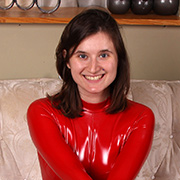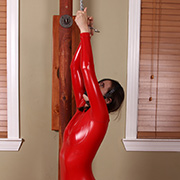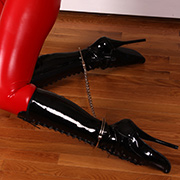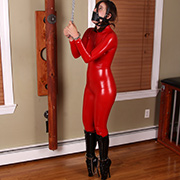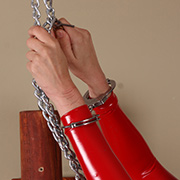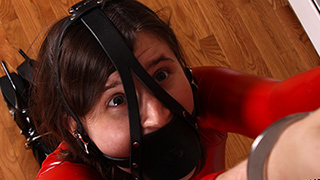 Having never stood in ballet boots she should have been a bit more wary. Turning down the challenge wasn't an option though. With a red catsuit she set to do her best. Putting on a panel ballgag first she then cuffs her hands and feet. The last is to secure her hands to the chain hanging above. If she stands in the boots she can reach her key and combination lock holding it in place. It's often been said that cheaters never win. So when Faith accepted her challenge and it proved a bit too difficult she started to get a desperate. Unable to figure out the combination she tries cheating by using the key before it's unlocked. When her legs give out and the key is stuck in the hole, disaster follows.

Kaecie vs. Her Nipple Tether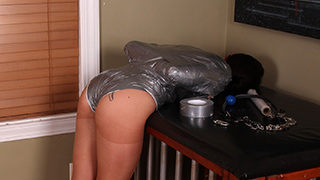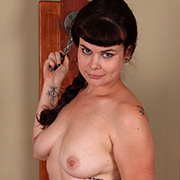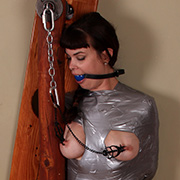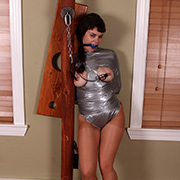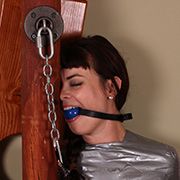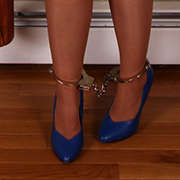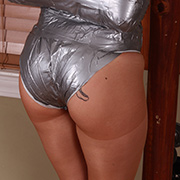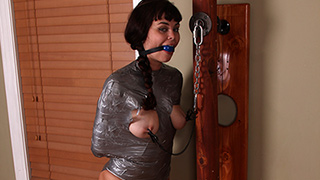 In this week's extra large update Kaecie wrapped in a special leotard made of duct tape. The leotard only comes in an armless model but a special feature is her breasts are left exposed for breathability. At least that's what she was told. Once her outfit is complete the real fun begins a ballgag and her creative ability to escape. To prevent her from getting too creative and actually escaping a set of nipple clamps keeps tethered down. Never one to give up though, Kaecie manages to pull one of her clover clamps off and even rips some of her duct tape with her freedom. Not to worry, they are easily reattached with a zipties to be extra sure they won't go anywhere again. Now it's just a waiting game to see if she manages to get free or her legs tire out. Certainly a situation her tormented nipples will object to.

Stasha vs. Her Puppet Predicament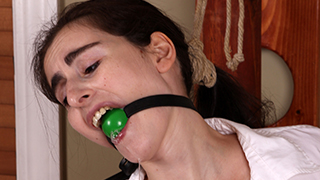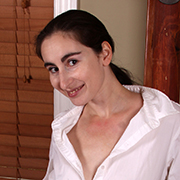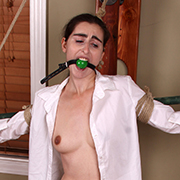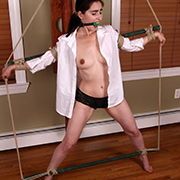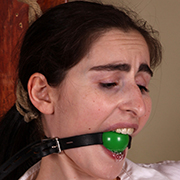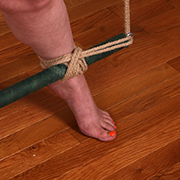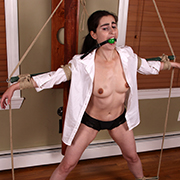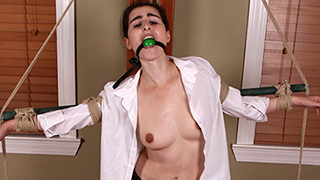 It's been a while since Stasha has visited and I wasted no time getting her tied up. Spreader bars keep her legs spread and arms held wide. What makes her predicament special is the two ropes connecting the two bars together and lifting her to her toes! The little bit of mobility she has doesn't spare her feet but only serves to frustrate her more. Within minutes her legs were shaking from exhaustion but her adventure was just starting. Another rope finds its way around her ponytail binding her head to the post behind her. On top of trying to keep on her toes, her hair constantly pulls her off balance. With all this attention being paid to her I'm sure she feels very welcome for her return.

SB Challenge: Kaecie's Risky Tie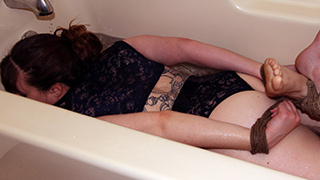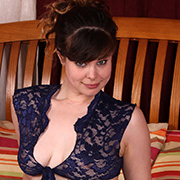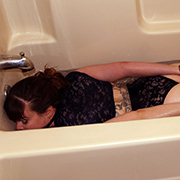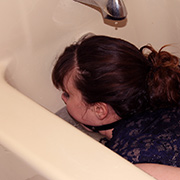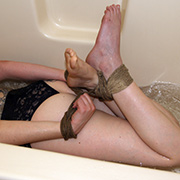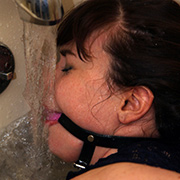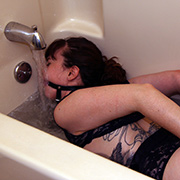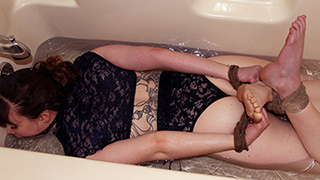 Kaecie is no stranger to challenging self-bondage adventures. For this challenge, she's asked to try something she's always wanted to try but never wanted to risk it. On the surface it seems simple enough, just a ballgag and a rope hogtie. It's a tie she's escaped from before although with a fair amount of effort. What makes this special is she's doing it in a bathtub with a rising level of water. Making sure her scissors are handy she cinches the last knot. With the water halfway up she gives everything a test to make sure she's secure before a much-needed escape. Despite her planning and skill, there's a reason self-bondage is dangerous. First, her scissors fall with her hogtie preventing her from reaching them under the water. Her attempts to do so only manage to soak her ropes causing them to cinch up tight. Realizing the dire situation she's in she looks for help. Kaecie is reminded, like all self-bondage challengers, I'm there to keep her safe and not to set her free. Where's the challenge in that?