Maggie vs. Kaecie's Toys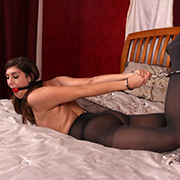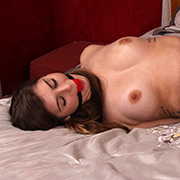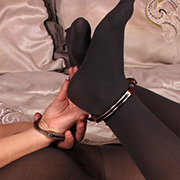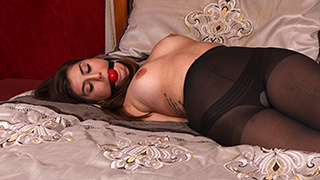 Looking for her hair brush Maggie finds it in her roommate's room but not before her foot finds her bag of toys. Looking through the bag she starts to figure out what her roomie is doing with the door locked. Curious what could be so entertaining she used the pictures in the magazines to put herself into a hogtie. Struggling and giggling behind her gag Maggie starts to see how her roommate enjoys being tied up. Still, after a few more minutes she decides it's time to get free and goes for the keys. In her eagerness, they go flying off the bed stripping away all fun she was having. Her luck really turns sour when her roommate shows up and she doesn't sound happy.

Brittany vs. The Time Killer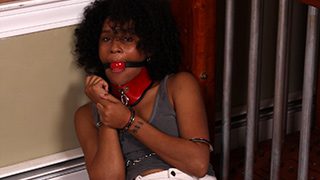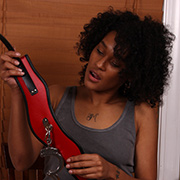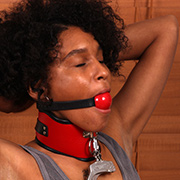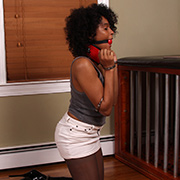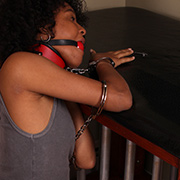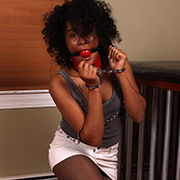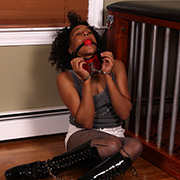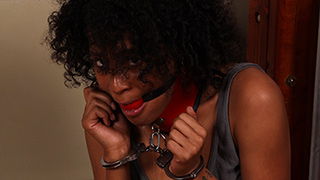 Brittany arrives at her friend's house a couple hours early and makes a shocking discovery. She knew her friend was into bondage but never knew how much. Finding all her toys she can't help but try it out for herself. With the keys to get free right in front of her what could go wrong? Brittany's lack of self-bondage experience makes itself evident very soon and learns the first two rules the hard way. Test your release and always have a backup. Instead, her short little adventure is extended by several hours. Plenty of time to learn from her mistakes.

Rachel vs. A Key Too Far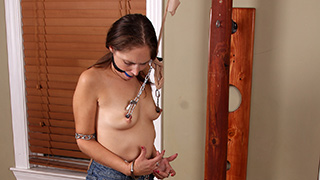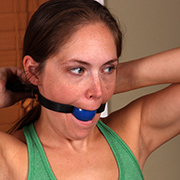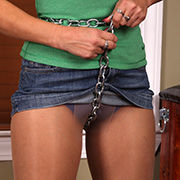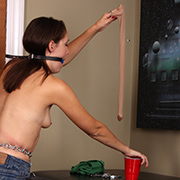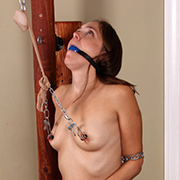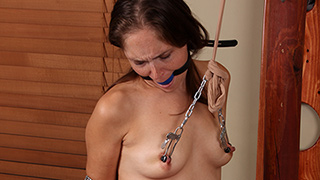 After spending the afternoon reading a number of self-bondage stories Rachel was more than a little turned on. With her boyfriend away the idea of making a video for him started to sound more and more appealing. Not wanting the fun to end too early she figured 3 cubes would be good enough to hold her for 15 minutes. With the camera setup and toys laid out Rachel went for it. The setup was simple. With her nipple clamps tied to the melting ice she'd be unable to reach her keys without the ice melting first. Pulling the clamps off was always an option as well or at least she assumed so. It doesn't take very long for her to get bored and feel the ache in her nipples and jaw. In all her reading it never occurred to her how long ice melts at room temperature. After 90 minutes she's getting a first-hand lesson with plenty more ice to go.

Kaecie vs. The Booby Trap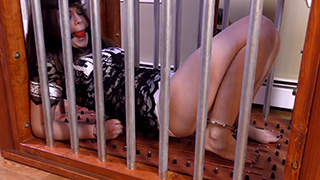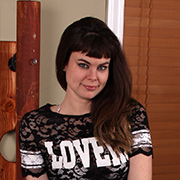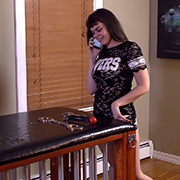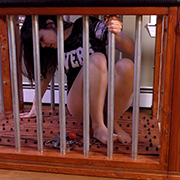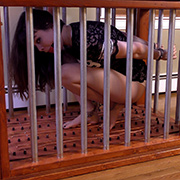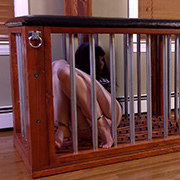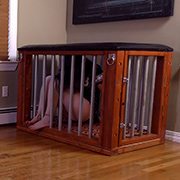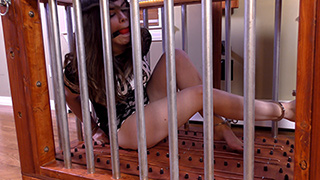 I should probably feel bad. I knew full well that Kaecie wouldn't be able to resist playing with my toys when I gave her keys to my place. The cage was programmed to activate 3 minutes after the pressure switch on the floor was hit. I expected to give her a good shock for her curiosity. What I didn't expect was her to lock herself in as well. With electricity buzzing in the copper rails and wooden spikes under her seconds feel like minutes as Kaecie desperately struggles to find comfort. Out of desperation, she kicks the door a few times but the 1200lb magnet doesn't even flinch. The good news for Kaecie is the cage will automatically deactivate in an hour. If she can hold herself up off the floor that long is a whole different story.

SB Challenge: Summer's Pantyhose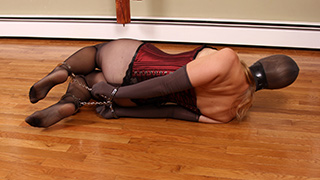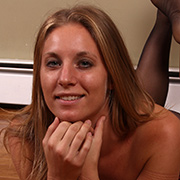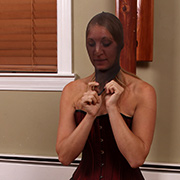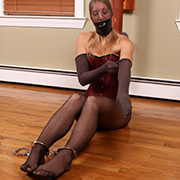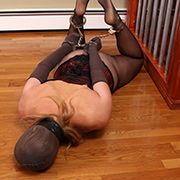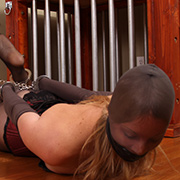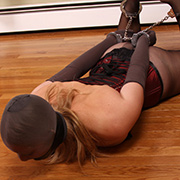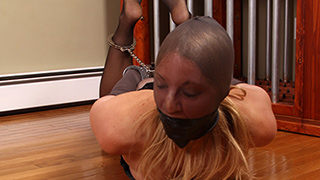 Summer was already excited to take on a self-bondage challenge but elated to find out it was a pantyhose challenge. Starting with pantyhose over her head she stuffs her mouth with a rag and sealing it with vinyl tape. Next, she puts her hands in a double layer of pantyhose before handcuffing herself into a hogtie. Knowing the key was only a few meters away she was fairly confident escape would come easy. At least until she tried to move. While the hogtie was limiting the real challenge came from a satin corset and pantyhose supplying her traction on hardwood floors. After 10 minutes she was only halfway there but her woes are just beginning. Summer's in for a surprise when she tries to unlock her cuffs behind her back wearing two layers of pantyhose.