SB Challenge: Rachel's Leg Stand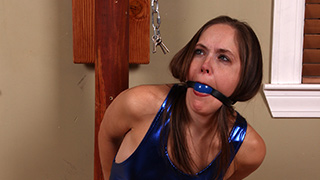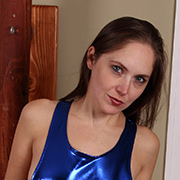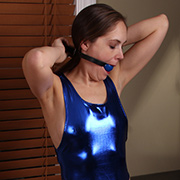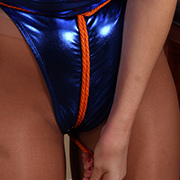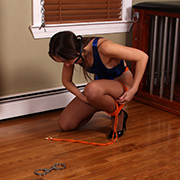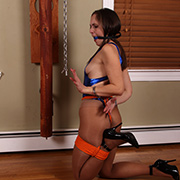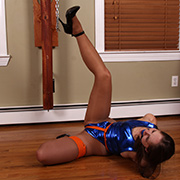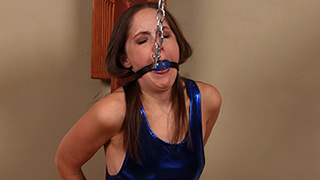 Normally Rachel would vet her self-bondage adventures but this one seemed too easy. With the keys suspended nearby and her toys nearby she set about putting herself in bondage. Instead of both legs frogtied the challenge only called for one. To get free she just needed to stand on her unhindered leg and get easy access to the keys. Her challenger knew what they were setting her up for and as Rachel found out, she was quite stuck. Even with a leg free it was nearly impossible to stand up. Especially with her other leg effectively a dead weight throwing her off balance. Desperate the falls to her back hoping to tease the key free with the heel of her shoe. She knew she should have been more careful after getting stuck the last time. With nobody expected to stop by for hours, she'll have plenty of time to learn from her mistake.

Sammi vs. An Introduction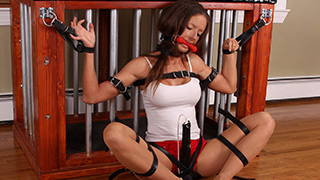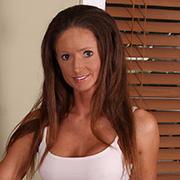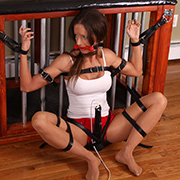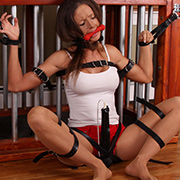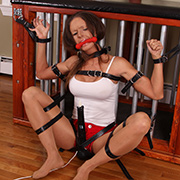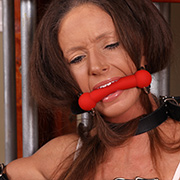 It's not uncommon for a girl to come across the fantasy of bondage and want to know more. Sometimes it's a little self-bondage or a pair of fuzzy handcuffs. In Sammi's case, she dove in head first wanting it all. Belts secure her limbs one by one, each one backing up the other ensuring there is no getting free. The magicwand is added as a bonus. Nothing like a little positive reinforcement to ensure she stays hooked forever. Even on low, it's obvious the effect it's having on her. Despite the heavy breathing, it's obvious she's not looking to be released anytime soon.

SB Challenge: Gmoras's Ball Tie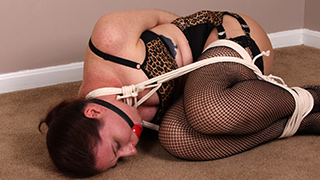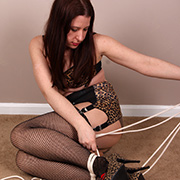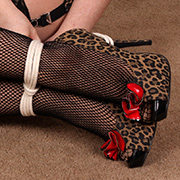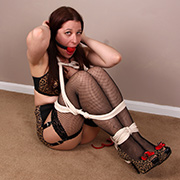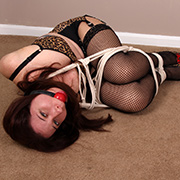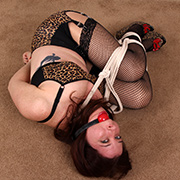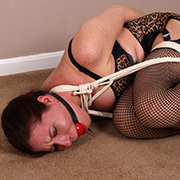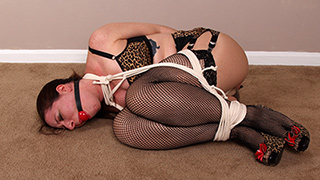 Self-bondage guru Gmoras stops by to try another self-bondage challenge. A ball tie is on the menu for today and a predicament she's never tried before. Strapping her gag in she doesn't think twice as she flings her escape key across the room. Taking her time with her ropes, Gmoras makes sure everything is tight and secure. While she hopes to escape, doing so from poor rigging is paramount to cheating. The final step has her slip her hands into steel handcuffs with a long trek to her key. It's obvious from the grunts and groans she would have appreciated a more conservative key toss. Just like a turtle, her slow and steady persistence will hopefully get her free.

SB Challenge: Hannah's Pantyhose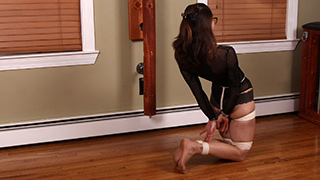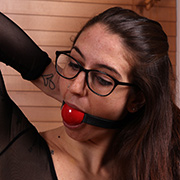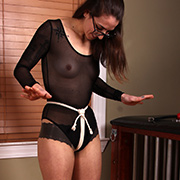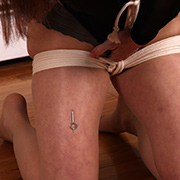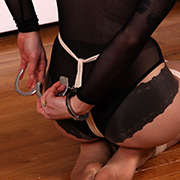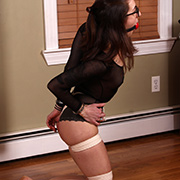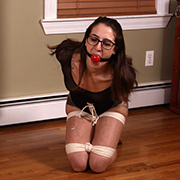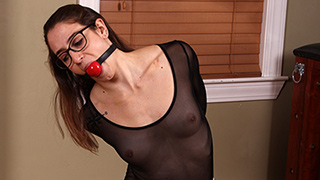 Another day and another challenge and Hannah is ready. Starting with the key, she slides it down the front of her pantyhose. She ties a tight crotchrope first and followed by rope around her thighs, knees, and ankles. After strapping a ballgag in her mouth starts the challenge by locked her hands behind her. Unknowingly she finds she's much better at self-bondage than she would have guessed as all the knots are well out of reach. After 10 minutes the worry begins to show and doesn't like the prospect of being stuck for a few hours until she's rescued. Right when Hannah's about to give up a new idea hits her and gives it a go. Will it lead to her escape? Only time will tell.

Lucy vs. Her Assumption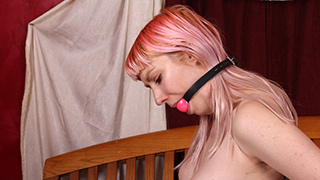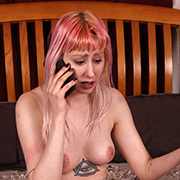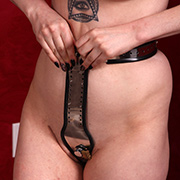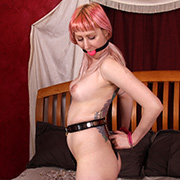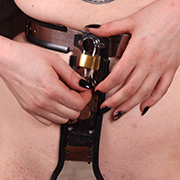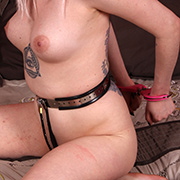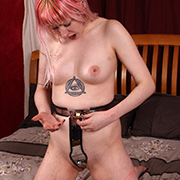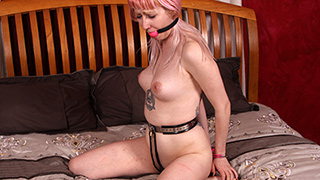 When Lucy sees new toys on her bed she can't help herself. She knows she should wait for her boyfriend to come over to play with them but what's the fun in that. Having got herself stuck before she keeps her self-bondage simple. After locking her new chastity belt her favorite ballgag is next followed by matching pink handcuffs. Right away Lucy's imagination goes wild with the possibility of being locked in the belt for days or weeks, frustrated out of her mind. She thinks of all the things she'll do to convince her boyfriend to let her free or at least orgasm. Her fantasy fades as she removed her handcuffs and gag. Her chastity belt is another matter. After trying all the keys twice the lock remains in place. While she assumed her boyfriend left the correct keys to the belt it's clear he has other plans.