Peach vs. Fruitless Struggles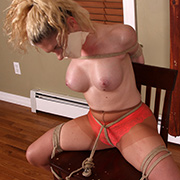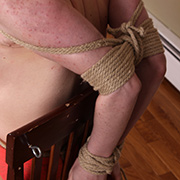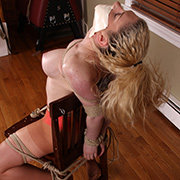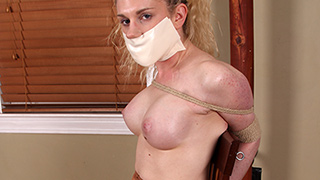 There's nothing like a good chair tie to put a girl on display. Elbows touching, crotch-rope, and Peach's huge tits ensure there is plenty of eye candy to go around. Best of all she actually thinks she can get free! Twisting and pulling against her ropes she gives it her best shot. The thought of spending the next hour in her predicament can understandably be plenty of motivation. Still, in the end, the ropes effortlessly keep her in place. Maybe after some rest, she'll be ready for round two?

Hannah vs. An Easy Sell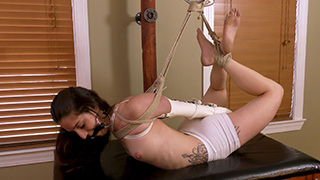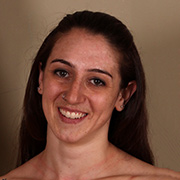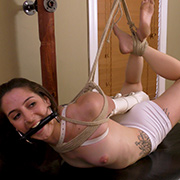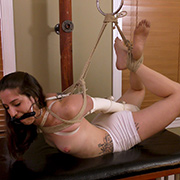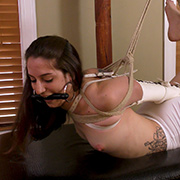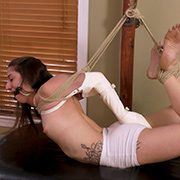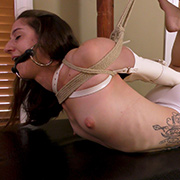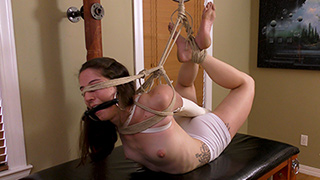 After spending the afternoon tormenting Hannah with strenuous predicaments I gave her the option for the next one. Instead of going easy on herself she couldn't help but ask for her favorite position of all, a back-bending hogtie. Not having to be asked twice I slipped her into a tight armbinder and went to work. Using the suspension ring above her and a few ropes Hannah had exactly what she wanted. Almost everything anyway as I suspect she could have done without the bit gag. As the rigger, I always reserve that right along with the option to make anything tighter. Speaking of which, that arch looks like it has a bit of slack...

Lilah vs. Her Own Breath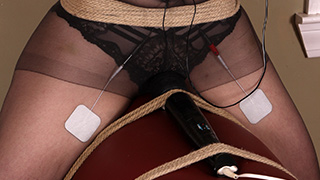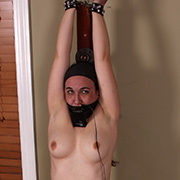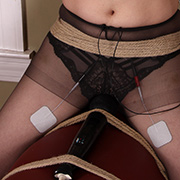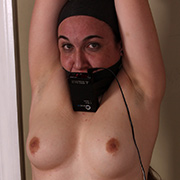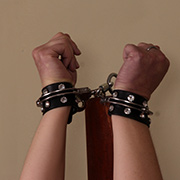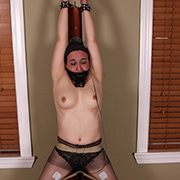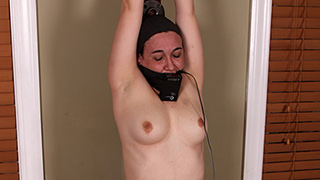 Straddling a padded horse Lilah knew her comfort was only an illusion. Even with a vibrator tied between her legs she knew it was not there for her benefit. Noticing the setting on the TENS she wished her gag was far more effective. Nothing in her rigging was by accident, however. As Lilah watched the sound activated TENS taped in front her mouth she knew it was time to be quiet. Quiet as a mouth as the TENS would activate if she even breathed too hard. Even without the magicwand, it was obvious she was struggling with her predicament. I'm sure she'll figure it out when the time comes.

Rachel vs. Counting Seconds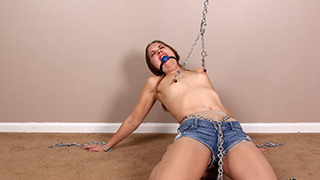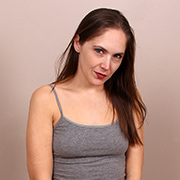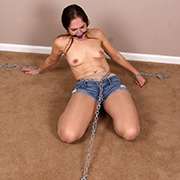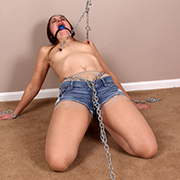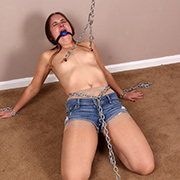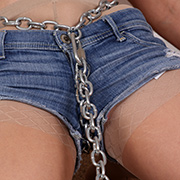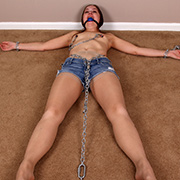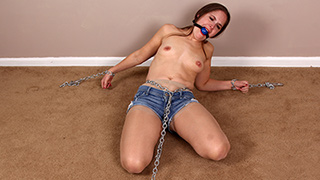 Counting the minutes as I wait for Rachel to arrive it occurs to me that this is a learning opportunity. As she walks through the door 9 minutes late she offers no apology, implying it's a trivial amount of time. Leading her upstairs a few chains short work of her freedom but Rachel was expecting bondage. What she didn't anticipate was the nipple clamps tethered to the ceiling above. The chain is short enough that she much arch her back to keep the pressure off; exhaustion setting in quickly. It's then I let her know that her release will come in 9 minutes. As it's such a trivial amount of time, this should be a piece of cake for her. If I didn't know better though, I'd say she was counting the seconds.

Kaecie vs. Blue Struggles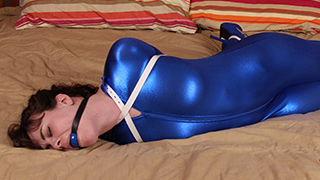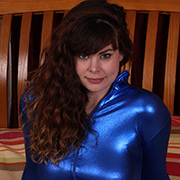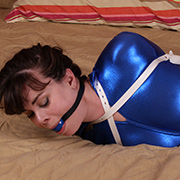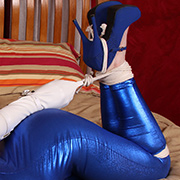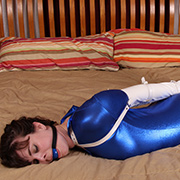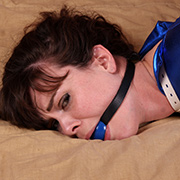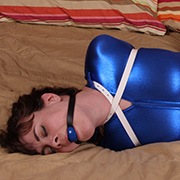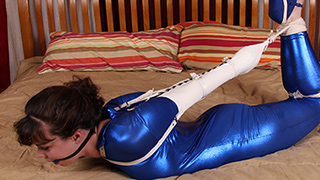 Cinching Kaecie's armbinder her elbows touch with ease as the laces pull close. Her gag is another matter as the 2" ballgag barely fits behind her teeth. Once it's popped into place, she's unable to push it out but still strapped in just to be sure. The rope keeps her legs cinched tight right down to her heels. A final rope brings her into a hogtie and where she'll be spending some quality time.