Amaya vs. The Rope Stirrups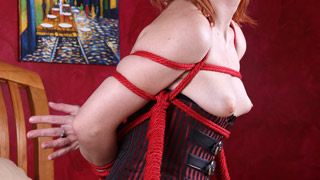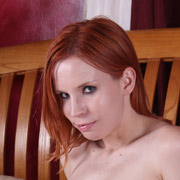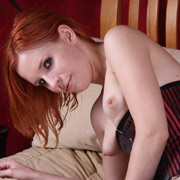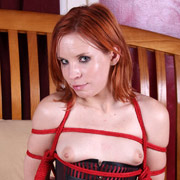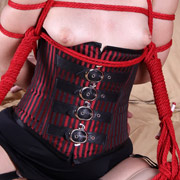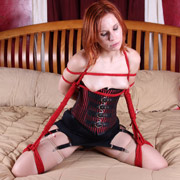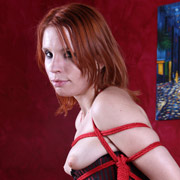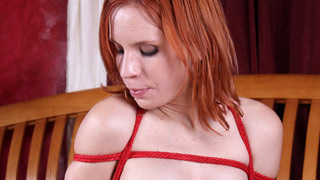 Red corset, red hair and of course, red rope! Amaya was tired but I wasn't quite done with her yet. She tried to protest but a tight ballgag stopped all that noise. Helpless in her ropes all she can do is struggle and try to get free. If not, she's sleeping in the them!
Amaya vs. The Rope Web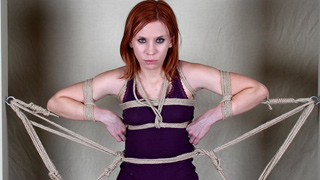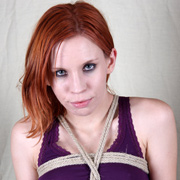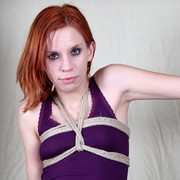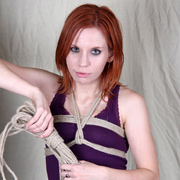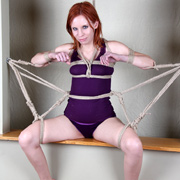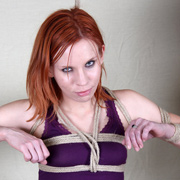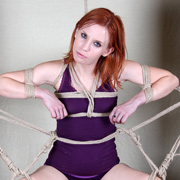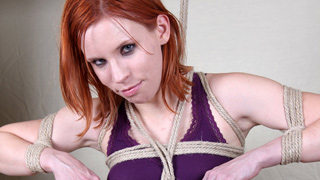 I love the illusion of escape. If done right the girl will use all her energy only to discover the futility of her efforts. Such as it was with Amaya on late night. I could see her smirk as I left the knots just within her reach but I simply continued leaving her cinched tight. I eventually watch her attempt to get free knowing that moment will come. The moment she realizes she really is trapped in my web.
Amaya vs. The Teaseathon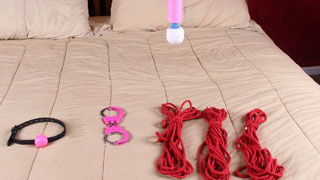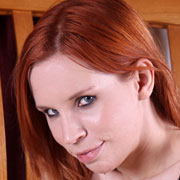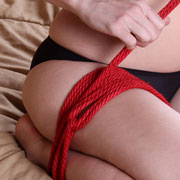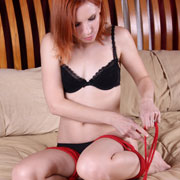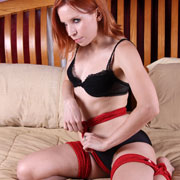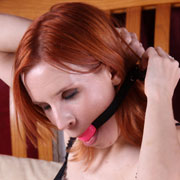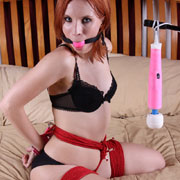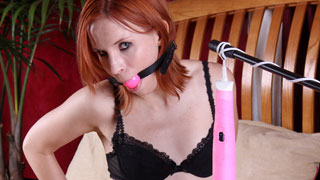 With her boyfriend away, Amaya will play! It would be another few days before he comes home and Amaya couldn't wait. After suspending the Hitachi to his mic stand she starts with the ropes. Each leg is secured in a secure frogtie before adding a taut crotchrope. Of course no self-bondage is complete without a tight ballgag. Pink hinged handcuffs complete the bondage and the fun begins. Unfortunately for Amaya can't leverage the Hitachi against her pussy and is teased relentlessly. Will she cum before her muscles give out?