Kajira vs. Her Anticipation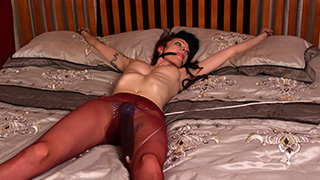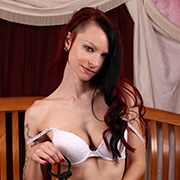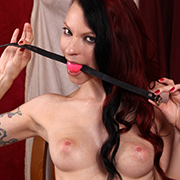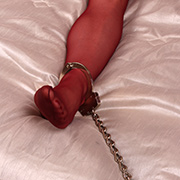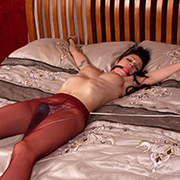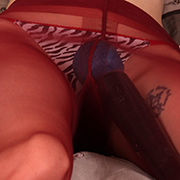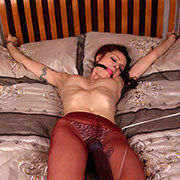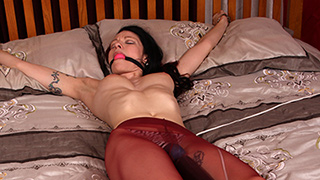 Knowing it would be a while before her boyfriend would be home, Kajira thought it prudent to offer some incentive. The truth was that it had been ages since she felt herself in handcuffs, and she couldn't wait any longer. Ulterior motives aside, she set up the camera, removed her bra, and gagged herself nice and tight. With her escape key taped to the headboard she cuffed herself in a spreadeagle. She made sure her magicwand was stuffed inside her pantyhose. Not that she needed another reason, but it had been a while since her last orgasm as well. After accidentally knocking the key down, though, one thing became clear: Kajira will have more orgasms and bondage than she can handle for a good long while.
Kajira vs. The Broken Keys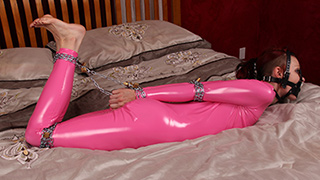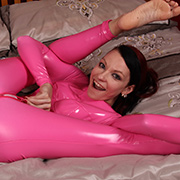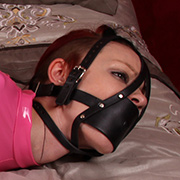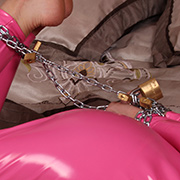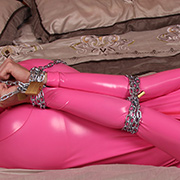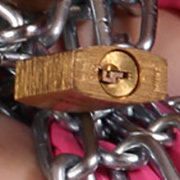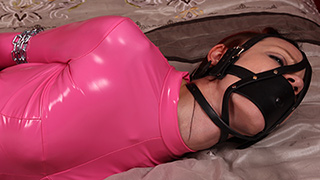 Kajira figured she was crafty. When she figured I wasn't looking, she grabbed the spare keys and shoved them under a pillow. I could have bound her tight and taken the keys away, but where's the fun in that? Instead, I made sure the locks were on there for good by snapping them off in the lock. Spare keys or not, she wasn't getting out, ever. Struggling was her only option, in the small hope that one of the chains would come loose. Kajira had made her bed and now it was time for her to lie in it.
Kajira vs. The Skype Proposal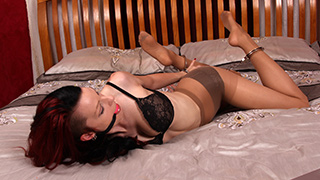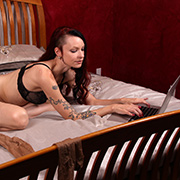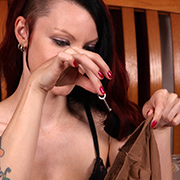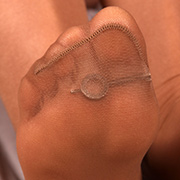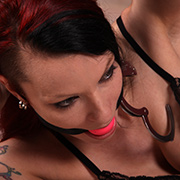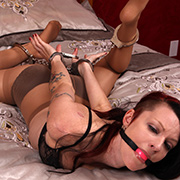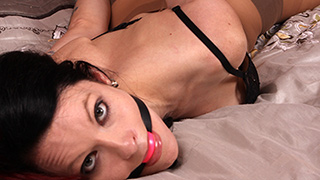 The proposal seems simple enough. Kajira has refused his requests to tie herself up before, but the money was just too good this time. She is told to put the key in her pantyhose and use some handcuffs to hogtie herself. She would spend a few minutes struggling for his benefit before releasing herself. How hard could sliding the key out be? If all else failed, she could just push the key through the nylons, right? So she thought. The thumb cuffs thwarted any expectation of an easy escape. As the realization of her predicament dawns on Kajira, panic soon follows. One thing is for sure: her customer is in for an extra long show.