Lucy vs. Her Newbie Mistake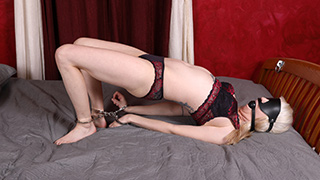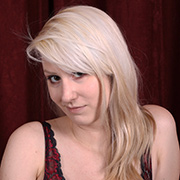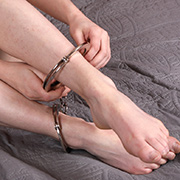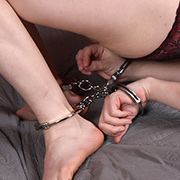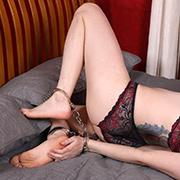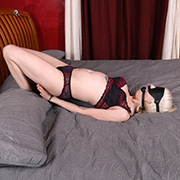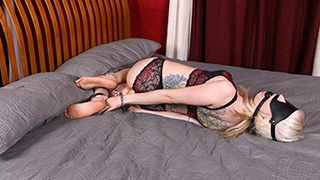 While out of town Lucy is sent some sexy lingerie from her boyfriend. Knowing he would love to see her in it and his love of bondage, a video would be perfect. As he's usually tied her up Lucy isn't quite sure what to do but decides to figure it out as she goes along. Everything is going to plan until she knocks the key off the bed. Locked in a hogtie she soon learns the hard lesson of needing a backup when trying self-bondage. It will be hours before her roommate is home, that is if she doesn't go out for drinks after work.
Lucy vs. Her Poor Planning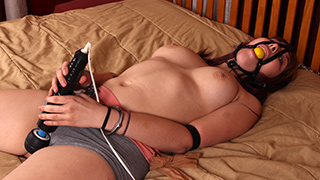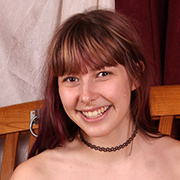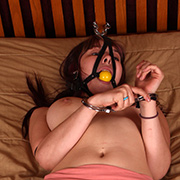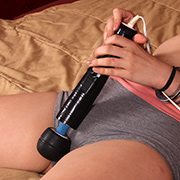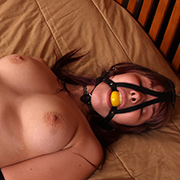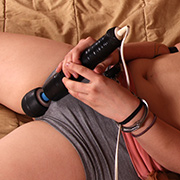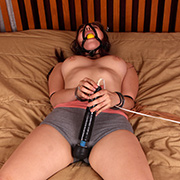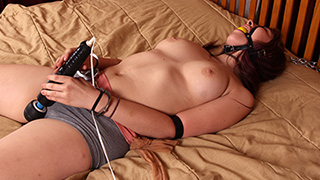 After the first hour passed Lucy was really kicking herself for using so many ice cubes. Worse, the ice that was melting was making a cold wet spot under her butt. She'd have to wait until the ice melted or so she thought. I had a suspicion she was going to get into trouble so I decided to check in on her. Since she broke the golden rule and got herself stuck it was only fair she endure some of the consequences as well. At least she won't be bored.
Lucy vs. The Next Level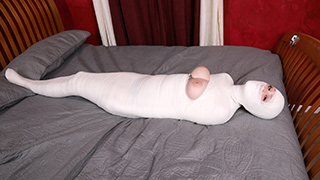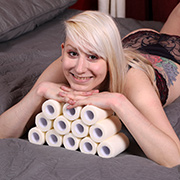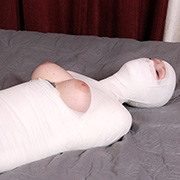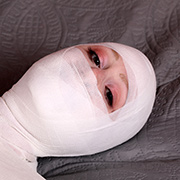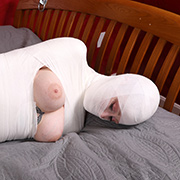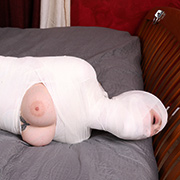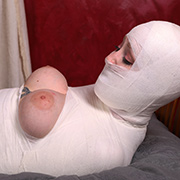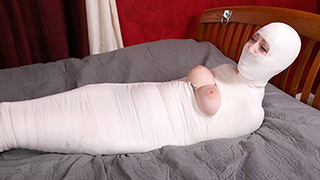 Mummification has always scared Lucy but eventually worked up the courage to be wrapped in plastic. After enjoying that experience she wanted to take it to the next level, vetwrap. So with a box of vetwrap ready to go, I got to work. It didn't take long for her to feel the restriction as it wrapped around her body. Completing the wrap around her head she's left to squirm on the bed. Both of us know there is no way she can free herself.
Lucy vs. Interest Owed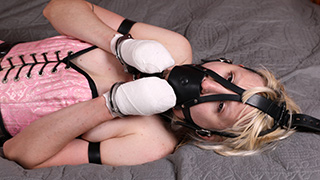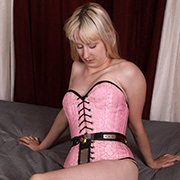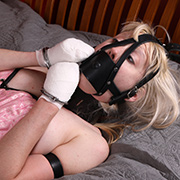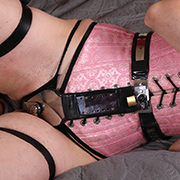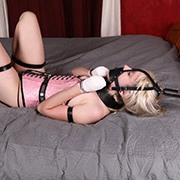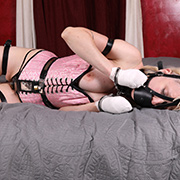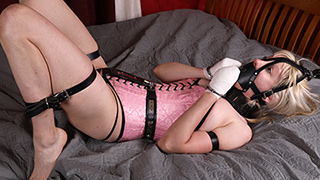 Lucy was in a tough spot and needed money for rent. Out of options, she asked if I would be willing to help. Without collateral, I knew my prospects of seeing the money again were slim. Still, I had a solution I knew she wouldn't like. As I suspected, a month later Lucy is at my door asking for mercy. She didn't have the money which meant she was going to stay locked in her chastity belt. As interest, she'd be part of an escape challenge. The rules are simple, if she gets free then I cut her loan in half. If not, Lucy will find her time served is a drop in the bucket.
Lucy vs. Her Self Care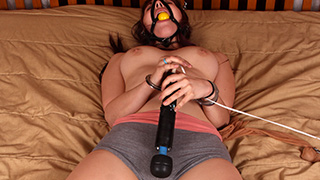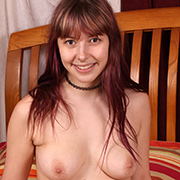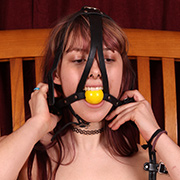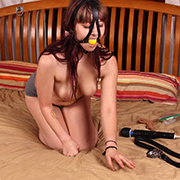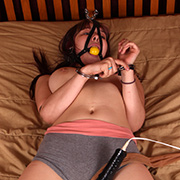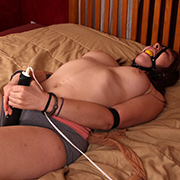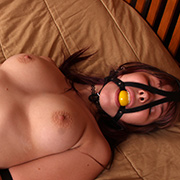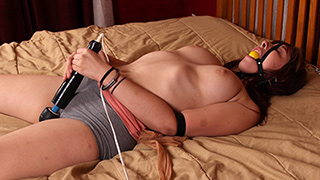 After a long week at work Lucy needed some time to unwind. Being tied up and helpless and brought to orgasm after orgasm always does the trick. With her boyfriend out of town she had to take matters into her own hands. With a bit of ice, cuffs, and a trainer gag Lucy was more than ready. The first few minutes are just what she needed until she manages to unplug her wand from the wall. Bound without anything to keep her occupied her situation becomes boring quick with at least a couple of hours of ice to go.