Lucy vs. Her Newbie Mistake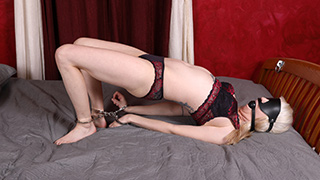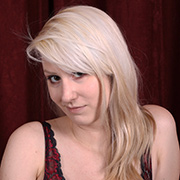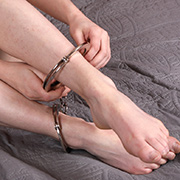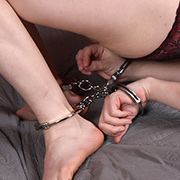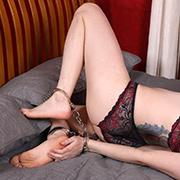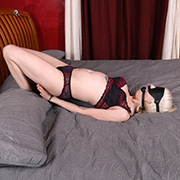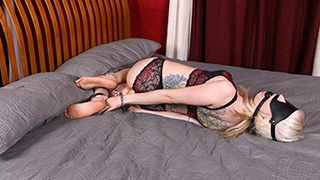 While out of town Lucy is sent some sexy lingerie from her boyfriend. Knowing he would love to see her in it and his love of bondage, a video would be perfect. As he's usually tied her up Lucy isn't quite sure what to do but decides to figure it out as she goes along. Everything is going to plan until she knocks the key off the bed. Locked in a hogtie she soon learns the hard lesson of needing a backup when trying self-bondage. It will be hours before her roommate is home, that is if she doesn't go out for drinks after work.
Lucy vs. The Next Level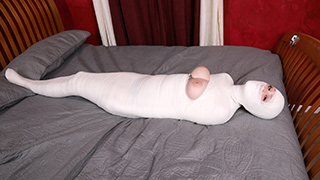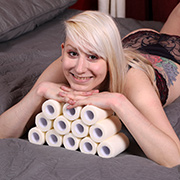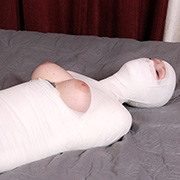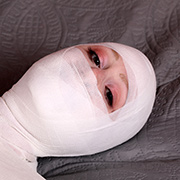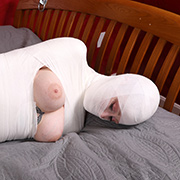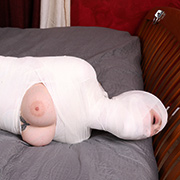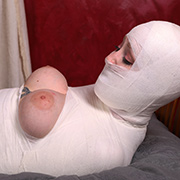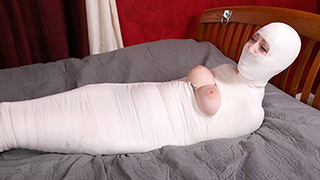 Mummification has always scared Lucy but eventually worked up the courage to be wrapped in plastic. After enjoying that experience she wanted to take it to the next level, vetwrap. So with a box of vetwrap ready to go, I got to work. It didn't take long for her to feel the restriction as it wrapped around her body. Completing the wrap around her head she's left to squirm on the bed. Both of us know there is no way she can free herself.
Lucy vs. Interest Owed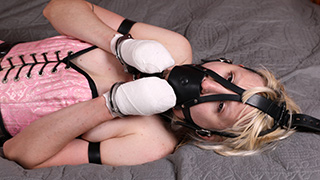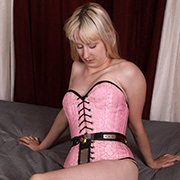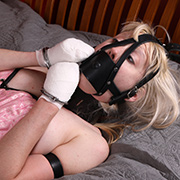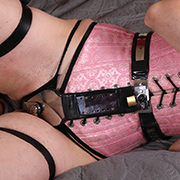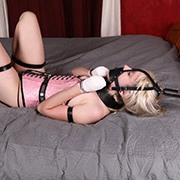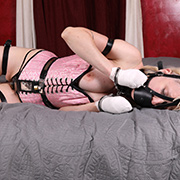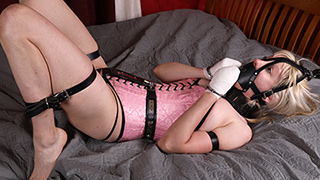 Lucy was in a tough spot and needed money for rent. Out of options, she asked if I would be willing to help. Without collateral, I knew my prospects of seeing the money again were slim. Still, I had a solution I knew she wouldn't like. As I suspected, a month later Lucy is at my door asking for mercy. She didn't have the money which meant she was going to stay locked in her chastity belt. As interest, she'd be part of an escape challenge. The rules are simple, if she gets free then I cut her loan in half. If not, Lucy will find her time served is a drop in the bucket.
Lucy vs. The Long Burn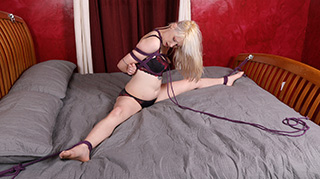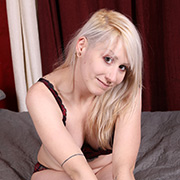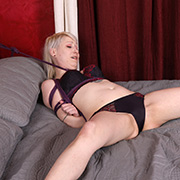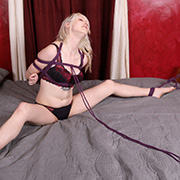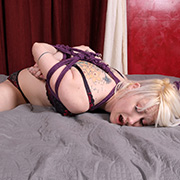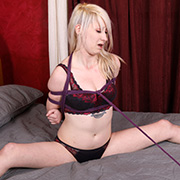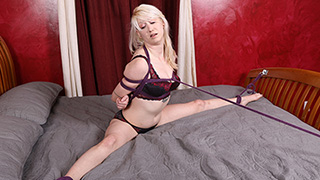 While chatting with Lucy she mentioned that she'd fallen out of her stretching routine and was missing some of her flexibility. As with most things, a bit of bondage can usually help most problems. So after securing her arms in a box tie Lucy's legs are pulled apart and tied off to the corners of the bed. Left in an upright split she could already feel the burn in her muscles. After a while, she started to loosen up so it was time to kick it up a notch. Tying a rope from her chest harness to another corner pulls her just far enough forward to need her abs to keep her up. The alternative for her is to fall forward and really set her legs on fire. An unfortunate predicament for sure.
Lucy vs. Her White Whale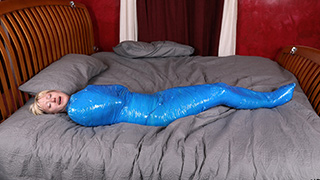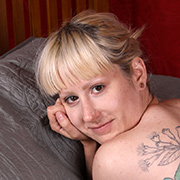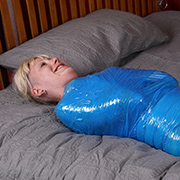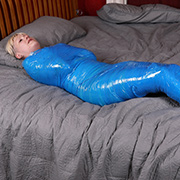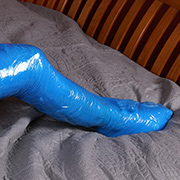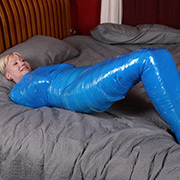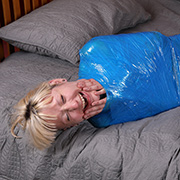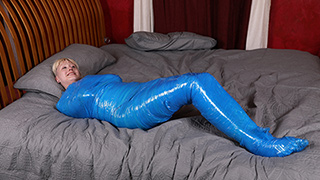 For over a year Lucy has been trying to build up the courage to be mummified. The mere thought of it sent her heart racing in a panic until today. With her heart racing, she wants to give it a shot before changing her mind. The blue pallet wrap goes on quickly and secures her arms against her chest. Focusing on breathing the rest of her body is wrapped until she is completely immobile. Exhilarated and terrified at the same time Lucy tries her best to escape. For being such a good sport I toss her some safety scissors to see if she can get free.