Macie vs. Her Gag Chain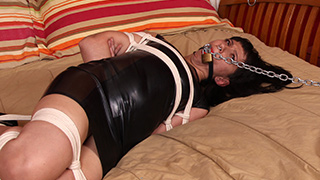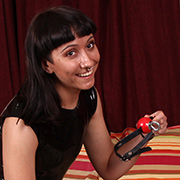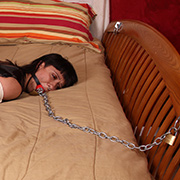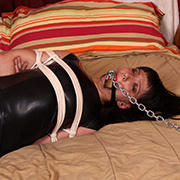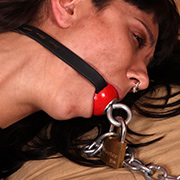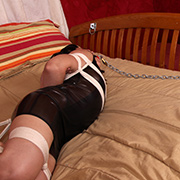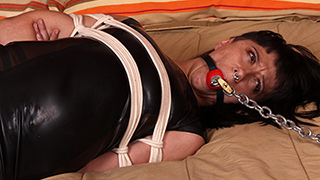 The hogtie Macie was in was more than enough to keep her in place. The 2 foot fall to the floor wouldn't be pleasant in her position. Still, it can't hurt to make sure she doesn't get any bright ideas. With two clicks, large padlocks secure her gag to the bed. There's no such thing as overkill when it comes to tying someone up!
Macie vs. The Forced Experiment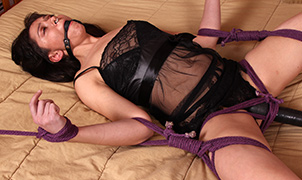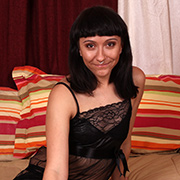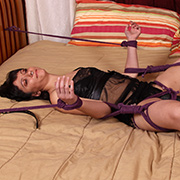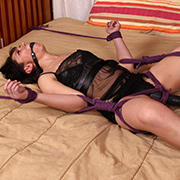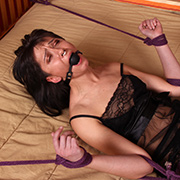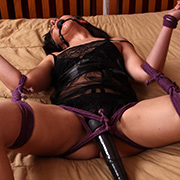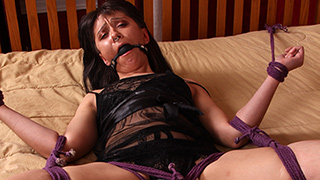 With high hopes Macie volunteers to take on the forced orgasm challenge. Through well over a dozen experiments we've found a few can resist but most can't. Will Macie be one of them or will she be overwhelmed by climaxes. Bound in a semi-spreadeagle and gagged she can't move very much and completely vulnerable. Once the magicwand is turned on it's clear how the experiment is going to go as she puts up a good fight. The setting is only on low and there are many minutes to come. Only time will tell.
Macie vs. Her Xmas Jingle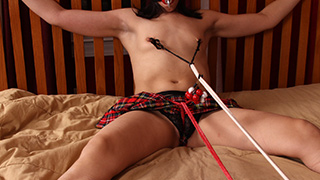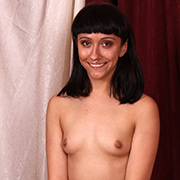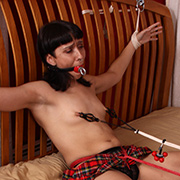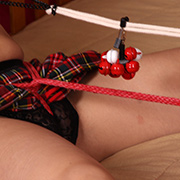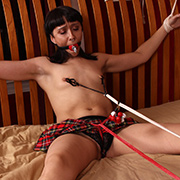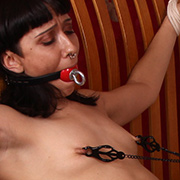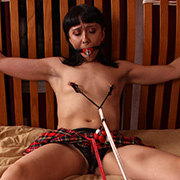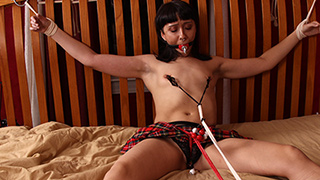 Her willingness for Christmas cheer may be debatable, but nothing that some rope and bells can't fix. Her wrists tied to the headboard and a crotchrope already digging in deep, Macie can certainly use some motivation. Her nipples find themselves easy targets for magnetic nipple clamps. Still wincing behind her ballgag, tiny bells find themselves stuck to her clamps. It's only then that her mission is revealed; she must shake all the bells off if she can hope for any chance of release. Shaking her chest causes the bells to jingle and gives her pause if the pain is worth it. Macie might be better off resigning herself to whatever fate lies ahead of her.