Merula vs. The Elbow Crush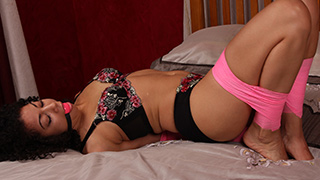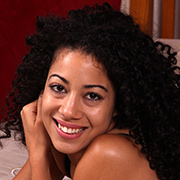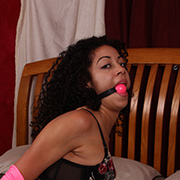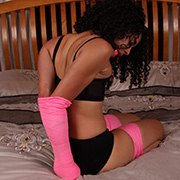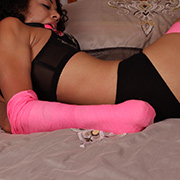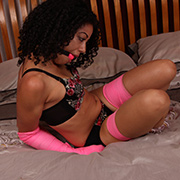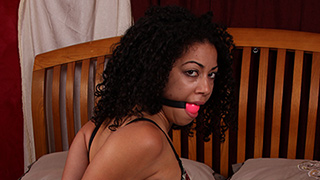 Vetwrap on its own doesn't look very impressive. It's thin, and tears almost as easily as paper. As Merula plays with a roll, I challenge her to give it a try. Her hands are wrapped into fists first to keep her fingers from ruining the fun. Her legs already frogtied, her arms and elbows are next. Before even half a roll is used she's helpless, but that doesn't mean another couple of layers aren't needed. After ten minutes of struggling she has no hope of escape. By this point, her heat and sweat have caused the vetwrap to become even stronger. Worse, it continues to pull her elbows tight, giving her zero relief.
Merula vs. The Decoy Rope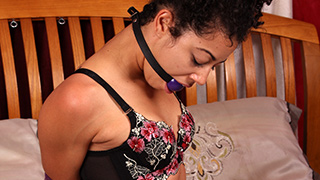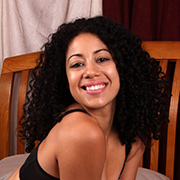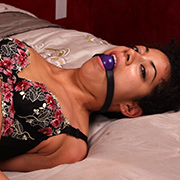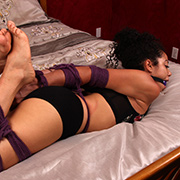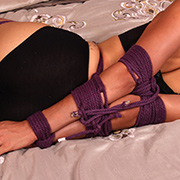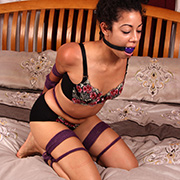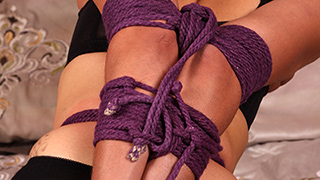 Merula didn't seem worried as I cinched her elbows together. I could see her fingers feeling for the knots. All but one is well out of her reach. Once everything is cinched tight, she tries for her escape immediately. In her hogtied position it's not easy to work the knots, but she tries her best. Eventually she gets it; her movement speeds up in anticipation of some new found freedom. None will come, as the rope was only a ruse. Defeated, this is not longer the simple escape she thought it would be. Panting through her gag, she tries to figure another way out, knowing she'll have plenty of time to try to do so before she's set free.
Merula vs. The Single Chain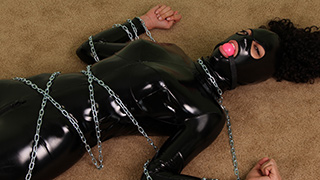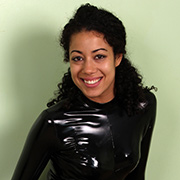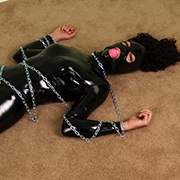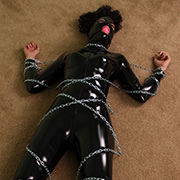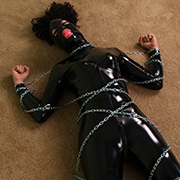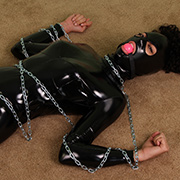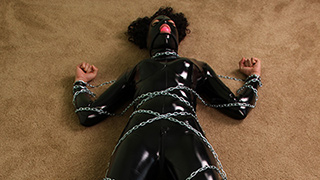 Just a single chain: that's all it took not only to render Merula completely helpless, but utterly immobile as well. From the hood on her head to the ballet boots on her feet, she's covered in form-fitting pvc; the perfect backdrop for the silver chain to snake itself around her body. Just to be sure that escape is not an option, a little tickling gave her reason to have a good struggle, but not much else for her effort. All she can do is struggle in her bondage, and hope that several screws decide to come free.
Merula vs. Her Deprivation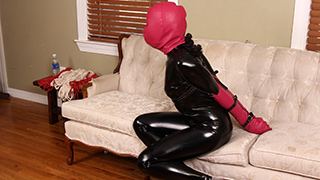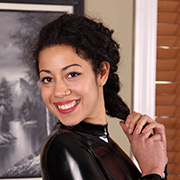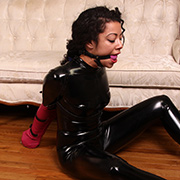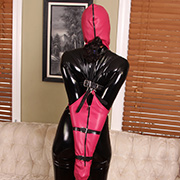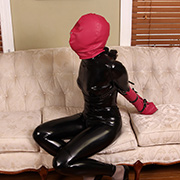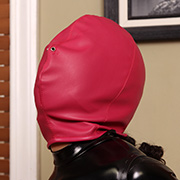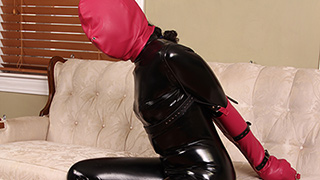 Covered head to toe in PVC and leather, Merula is completely deprived of her senses. With her elbows forced to touch in her armbinder she has no hope of getting free. She still has to try, though, despite her labored breathing through two small nose holes. It's a vicious cycle. The desire to escape mingles with the desire to breathe.
Merula vs. Heavy Metal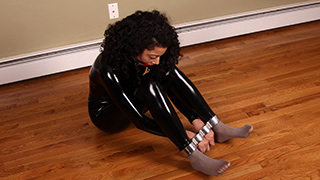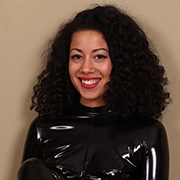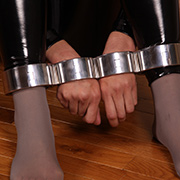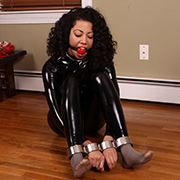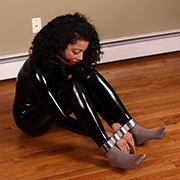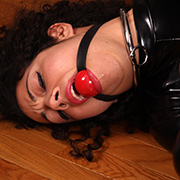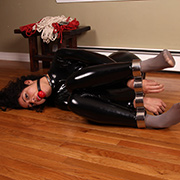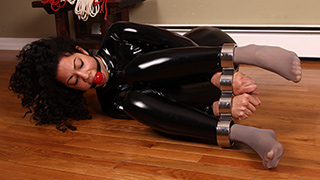 As punishment for being late Merula was told she would spend double the expected time in steel stocks. She, of course, shrugged this news off as a trivial inconvenience. With everything screwed securely in place the smirk fell from her face as she realized her predicament. Within a couple of minutes it was impossible to find a comfortable position. The steel either pulled on her wrists or bent her back uncomfortably. Rolling on her side only served to limit her ability to move at all. It wasn't long before Merula was looking up with pleading eyes. I'm sure her gagged speech was assuring me she had learned her lesson. Tapping my watch, I showed her the time. Only an hour left to go.