Rayna vs. The Finger Trap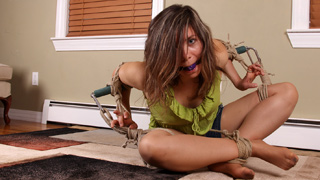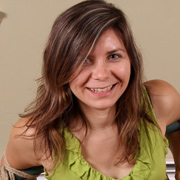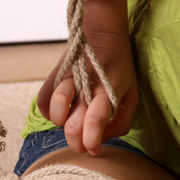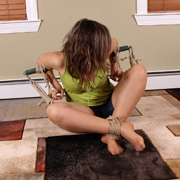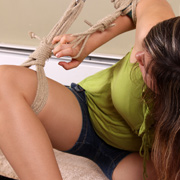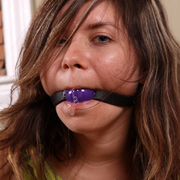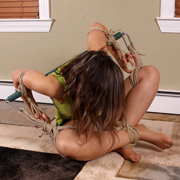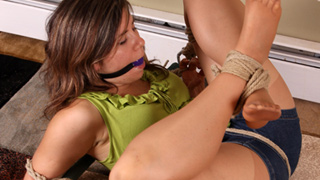 Like flavors of ice cream there are flavors of bondage; it just depends on your mood. With Rayna I was in the mood for a good struggle. The trick was to bind her in such a way that escape seemed possible and yet held just out of reach. For poor Rayna that couldn't be closer to the truth. With her legs tied apart to a spreader bar and fingers looped with ropes pulling them uncomfortably back. There lies the paradox. Struggle too much and get a painful reminder with her fingers. On the other hand, the knots to her freedoms are a mere inch away. While she figures it out, we can sit back and enjoy the show.
Rayna vs. The Hanging Chain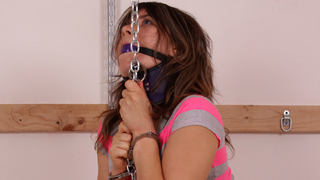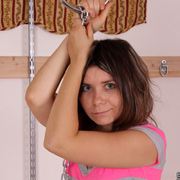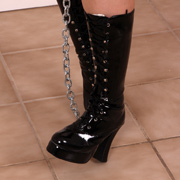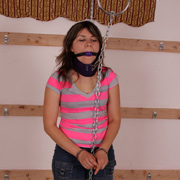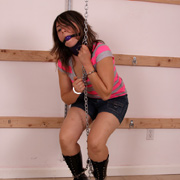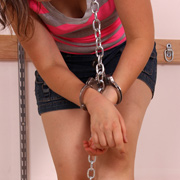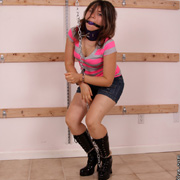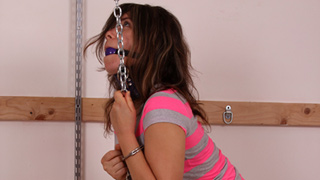 There's no torture like a slow torture as Rayna soon finds out. I could tell she was expecting an easy time with the few restraints I selected for her. Why not? It was only a simple chain hanging from the ceiling. Once I had her feet and handcuffs locked to the chain I pulled her posture collar ring low and locked it to the chain. By the look in Rayna's eyes I could see the realization of her predicament and how it was too late to turn back. Unable to stand up straight her back soon tires and tries to squat down only to find the collar is locked too high. I wonder how long I can keep her like this?
Rayna vs. The Benched Hogtie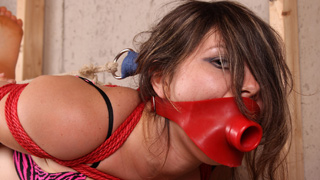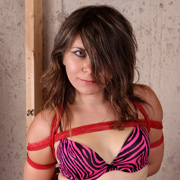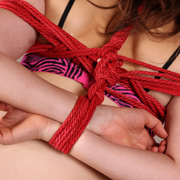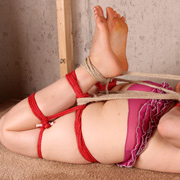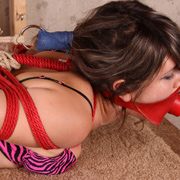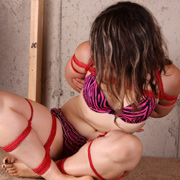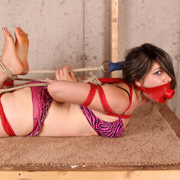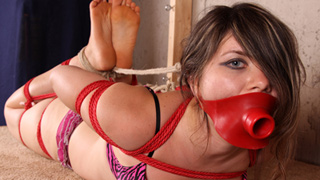 It'd been awhile since I'd tied up Rayna and figured I would made up for lost time. A boxtie here, a frogtie there and she's left trapped on a bench 4 feet above the concrete below. Knots tight and well out of reach she tries to struggle free anyway to no avail. Far from finished I strap a latex tube gag in her mouth and tie her legs into a hogtie. Rayna has a hard time moving now as I finish her off with a ring in her hair and a single rope connecting the it to her toes. Now helpless and barely able to move, it'd be a shame if someone decided to tickle her relentlessly.
Rayna vs. The Head Wrap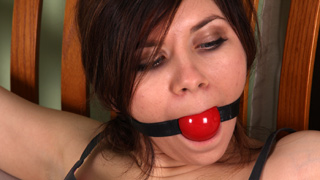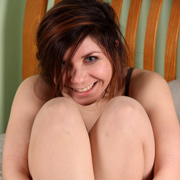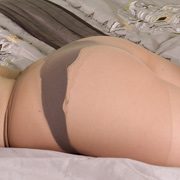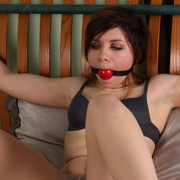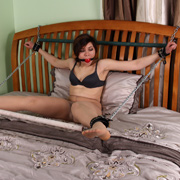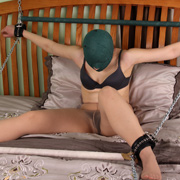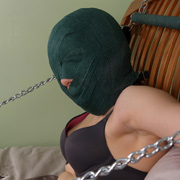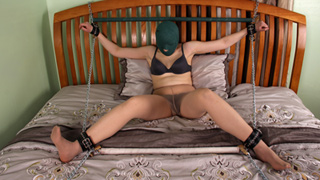 Locked to two spreader bars, chained into a spreadeagle and mouth gagged with a big 2" red ballgag. Rayna wasn't going anywhere but that doesn't mean that I can't add more right? With a roll of vetwrap I start at her mouth (leaving the ball gag in place of course) and wrap around and around leaving her blind and even more muffled. Rayna continues her struggles undeterred; at least until I start to tickle her.
Rayna vs. The Situps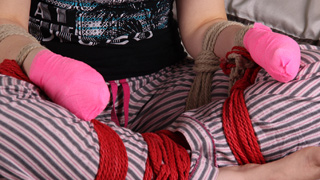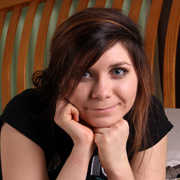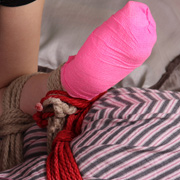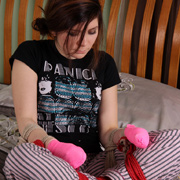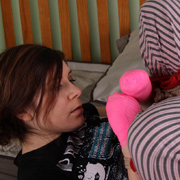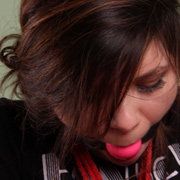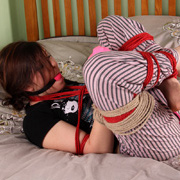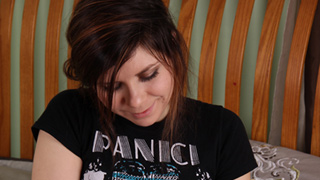 Maybe it was unfair to tie Rayna up before she could even get out of bed but she asked for it. She was complaining the day before how she needed motivation to workout, so I decided to help in my own way. Hands tightly vetwrapped and her body tied into a ball she's not left with much movement. I task her with 20 sit-ups and leave her to try for a few minutes. When she couldn't even get one a little foot tickling served well as a motivator. After just a few she is exhausted, but lucky for Rayna the ropes won't let her give up early and neither will I!