Lilah vs. The Forced Experiment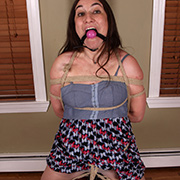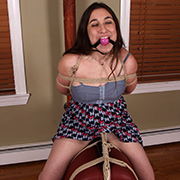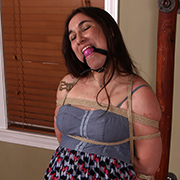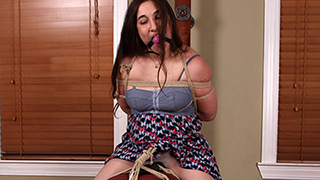 Lilah was more than familiar with what the magicwand can do. This is why she is confident that it would be no match for her. Surely someone with experience won't easily succumb to it's vibrating pleasure. With a box-tie and a few other ropes, Lilah is firmly pressed against the wand with no hope of escaping its power. Once the experiment starts it's clear she's underestimated what she signed up for but didn't out of the race yet. By the time the high setting comes around she's on the edge; fighting as best as she can. Will she be able to do it?

Sammi vs. An Introduction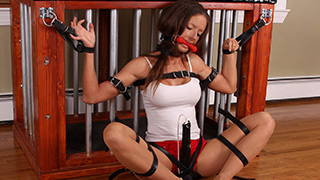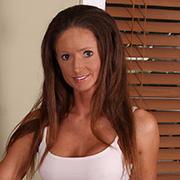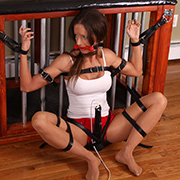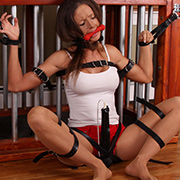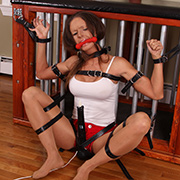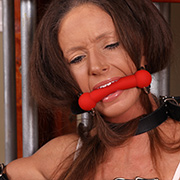 It's not uncommon for a girl to come across the fantasy of bondage and want to know more. Sometimes it's a little self-bondage or a pair of fuzzy handcuffs. In Sammi's case, she dove in head first wanting it all. Belts secure her limbs one by one, each one backing up the other ensuring there is no getting free. The magicwand is added as a bonus. Nothing like a little positive reinforcement to ensure she stays hooked forever. Even on low, it's obvious the effect it's having on her. Despite the heavy breathing, it's obvious she's not looking to be released anytime soon.

Leila vs. The Forced Experiment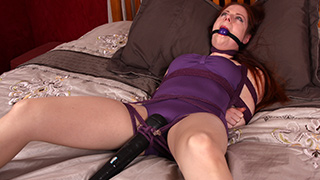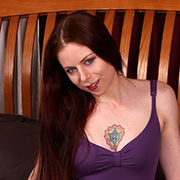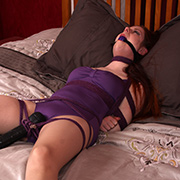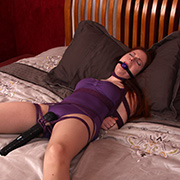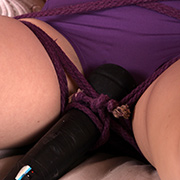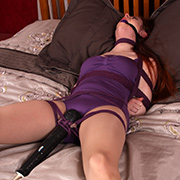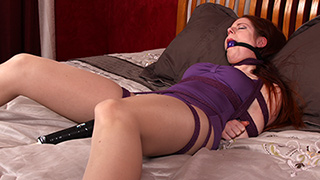 Leila has had more than her fair share of quality time with the magic wand in the past. With that much experience, it was safe to say her confidence with not succumbing to an orgasm was high. Where as most participants in our experiments don't have much experience with a wand it will be interesting to see how Leila does. Bound in a semi spreadeagle on the bed once the experiment starts there is no stopping it. Unfortunately (or fortunately) for her trouble rears it head while still on low. Already she's feeling drained from desperately trying to resist a mind-blowing orgasm. While only half way through the experiment she knows it's going to be a very long road ahead.

Lilah vs. Her Own Breath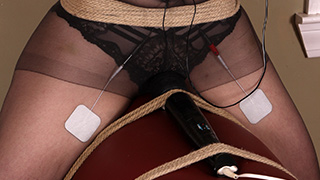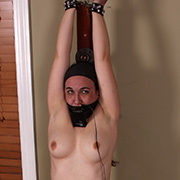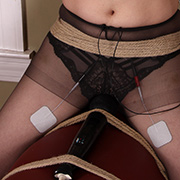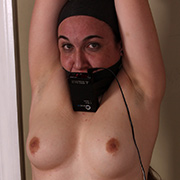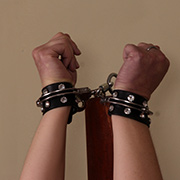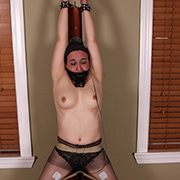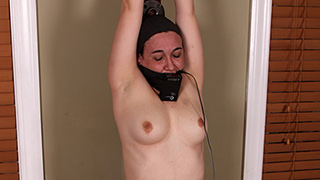 Straddling a padded horse Lilah knew her comfort was only an illusion. Even with a vibrator tied between her legs she knew it was not there for her benefit. Noticing the setting on the TENS she wished her gag was far more effective. Nothing in her rigging was by accident, however. As Lilah watched the sound activated TENS taped in front her mouth she knew it was time to be quiet. Quiet as a mouth as the TENS would activate if she even breathed too hard. Even without the magicwand, it was obvious she was struggling with her predicament. I'm sure she'll figure it out when the time comes.

Athena vs. The Forced Experiment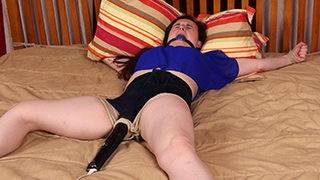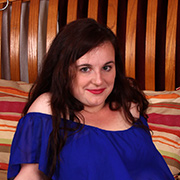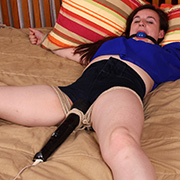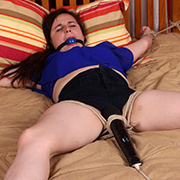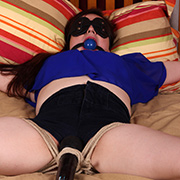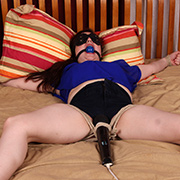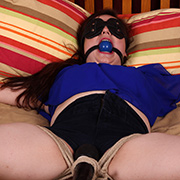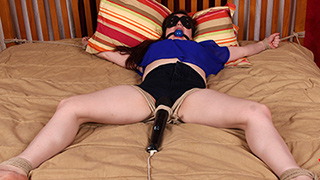 When proposing the idea of this experiment I got as far as orgasm before Athena was all in. Minutes later she's tied down to a bed in a tight spreadeagle. Of course, a magic wand securely tied in place as well. With her jeans acting as a buffer, it takes a while for Athena to get warmed up. Still, the end result is not that surprising. Even with obstacles the wand is relentless and won't stop until she cums.