Laci vs. The Forced Experiment #2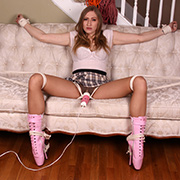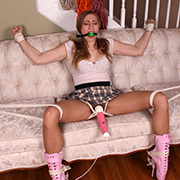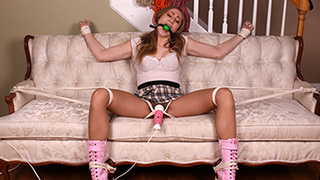 As with any scientific experiment, repetition of results is key. In our last forced orgasm experiment the subject was quite easily forced to orgasm with no ability to resist. This time the experiment is repeated with Laci Star in the couch, bound, gagged, and ready to resist the urge. She starts off strong, resisting the lower setting of the magic wand with ease. As the durations keep increasing it's quite obvious by her struggles the urge to give into temptation is irresistible. Was the results of our last experiment a fluke? Laci puts up a good fight and the results are quite definitive.

Bella vs. Her First Mummy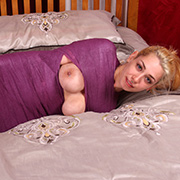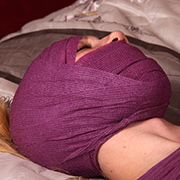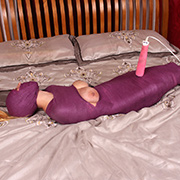 ...

Tara vs. The Opposing Poles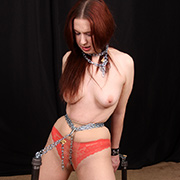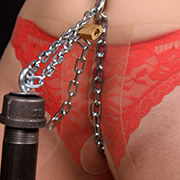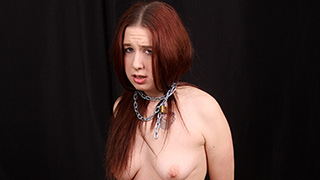 Description Coming Soon.

Vivian vs. The Drool Jacket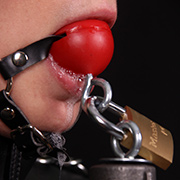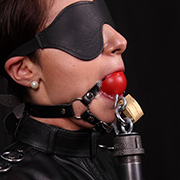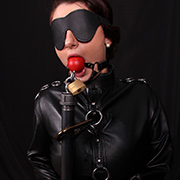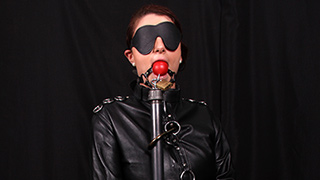 The heavy leather straps of the straitjacket were doing their job all too well. Vivian twisted and turned to no avail. Even her feet dangled helplessly from the eyebolts of her small perch, unable to gain any leverage. As a final insult, the steel ring in her ballgag was padlocked to the pole in front of her. Any escape was beyond hopeless now leaving Vivian to drool uncontrollably onto her leather bound chest. At the rate she was going she was sure she'd flood the floor before long. The last thing she could see before her vision was taken by a blindfold was the keys to her freedom taunting her, only inches away.

Stasha vs. The Silver Ring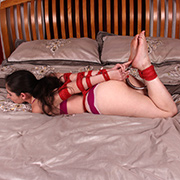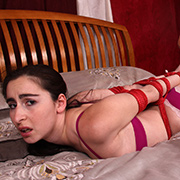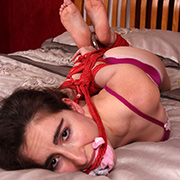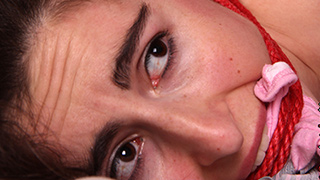 Looking for some extra cash Stasha answered an ad for a fetish audition. Unsure what to expect and needing the money she didn't question when ropes were secured around her ankles. More soon followed around her elbows, forearms and wrists. By the time everything was connected to the steel ring she knew she was in trouble. Knowing she'd be in the ropes for a while Stasha immediately tried to find a way out. Her captor isn't quite done yet as a pair of panties are stuff in her mouth and held in with rope secured to the hogtie ring. She tries to protest but it's too late and she can't budge any of the ropes.