Lucy vs. The Forced Experiment #8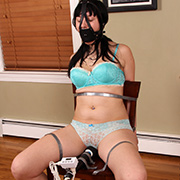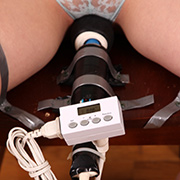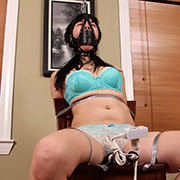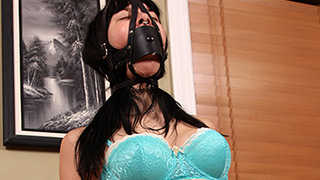 Newbie Lucy is all too excited for today's experiment and especially the bondage. Using metal strapping screwed to a chair she's rendered immobile and unable to squirm away from the wand between her legs. As usual, the experiment is simple; Lucy must resist the urge to orgasm no matter what. Starting on low she is immediately drooling and trying to squirm away. It's not looking good for her being able to resist, but we crank the duration and speed nonetheless. Results were promising at first but eventually took a turn. Before long she ran out of fingers to count on but as always, the experiment must run its full course.

Violet vs. The Pigtail Bait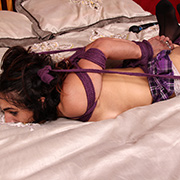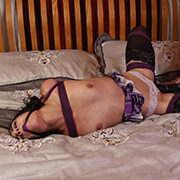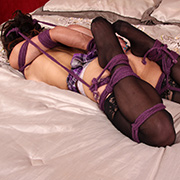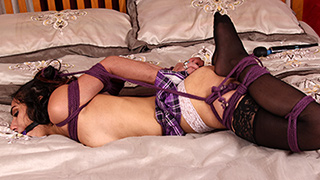 You try to give someone an inch and they take a mile. Granted, the loose rope around her wrists was bait, she tried to escape right away. A perfect excuse to make everything extra tight. Sure it might have been mean, but Violet wasn't in a position to complain too much. Once her pigtails are tied off to her legs, she's forced to open them up wide. Feeling a bit bad about her situation I use the magicwand to keep her entertained. Not surprisingly it does the trick and there is no doubt she's in any rush to get free.

Summer vs. Her Friend's Cage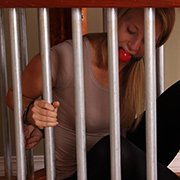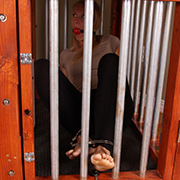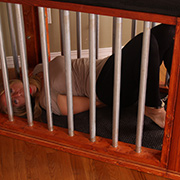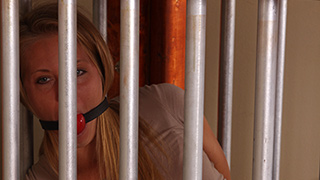 While visiting from out of town Summer fell in love with the cage as soon as she saw it. When she found out it was remote controlled, she knew she had try it. Setting up a video camera she locks herself in with some simple bondage. Without much self-bondage experience Summer forgot the golden rule. Always have a backup. What was a fun toy turns into a very real prison. Panic sets in realizing she's alone and nobody knows she's trapped. Her situation is not hopeless, however. The battery keeping the cage locked is only good for 12 hours. She'll just have to wait a bit longer than planned. What fun is self-bondage if you get free on your own schedule?

Aria vs. Her Red Wraps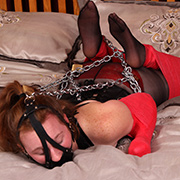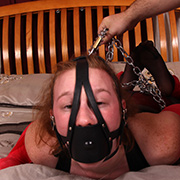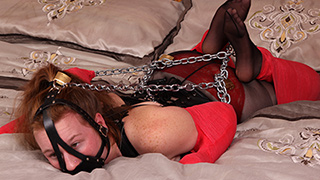 Aria starts off with her arms and legs frogtied in vetwrap but it only gets worse from there. Chains are wrapped around her limbs underneath and shoot out near her elbows and knees. Gagged, helpless, and vulnerable the chains are easily pulled behind her and locked together. This leaves Aria barely able to move and takes a lot of effort just to roll over.

TripSix vs. The Zigzag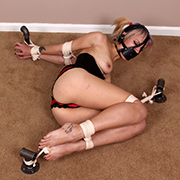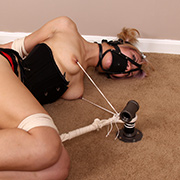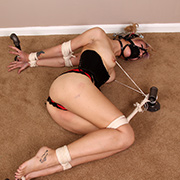 For her first time here TripSix hits the ground running with a tasty predicament. Well, she would have if her arms, legs, and toes weren't tethered to floor anchors. Trapped on her side there's nowhere to go. Her fun is only just beginning; the real fun begins when her nipple rings are tied to a post as well. Every squirm is a constant reminder of how helpless she is. A fact she becomes acutely aware of when the magicwand comes out. Her body betrays her as the vibrations make her squirm with pleasure. Her nipples being pulled and tugged helplessly.