Brooklyn vs. The Pussy Trap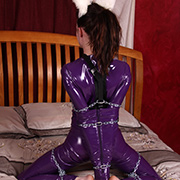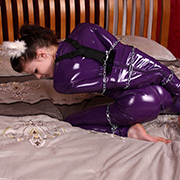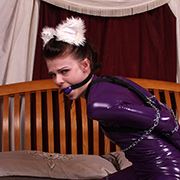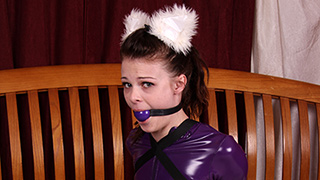 When a girl wants to play kitty cat there are a few rules most are not accustomed to. Brooklyn was too enamoured with her catsuit to care; too worried her ears were straight instead of the chains encircling her body. When the ballgag finally went in her playful mews took on a more serious tone. The little bit of stretching her armbinder allowed was immediately arrested by the chains locked around her arms. With no hope of breaking free, this pussy cat will have to find a way to please her owner for any release.

Liv vs. Her Sore Toes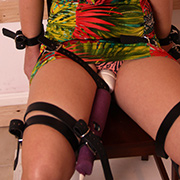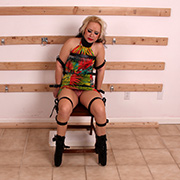 Begging for a reprieve from her ballet boots Liv is strapped down to a nearby chair. She soon finds out she doesn't get all she wants as the front legs are lifted up so her tortured toes still bear some of her weight. Liv quickly becomes mindful of struggling too as every shift in the chair finds its way to her toes as well. One a magic wand is strapped between her legs it doesn't take long for her to forget all her pains and worries. As orgasm after orgasm hits her bound body she's given the option to keep cumming or get released. Really not much of a question really as the orgasm always wins.

Tiffany vs. Her Prediction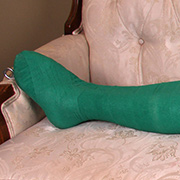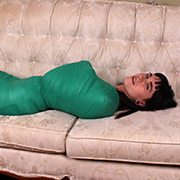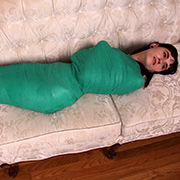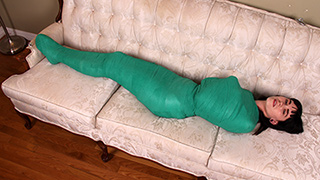 Even as she could feel the tight wrap hold her limbs tightly together her confidence reigned. There was no doubt in Tiffany's mind that she couldn't break free. She'd seen me tear the vetwrap easily in front of her; how hard could it be? We agreed that an hour should be plenty of time for her to get free, or at least how long she's be stuck for if her plans failed. He struggle to get free only seemed to force the wraps tighter, quickly weakening her resolve. With her confidence waning I seal her head in several layers of vetwrap. Her eyes tell the story, on longer filled with vigor but with resignation knowing it will be a long, long hour.

Briella vs. Her Sticky Situation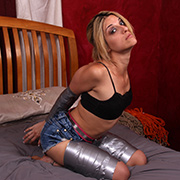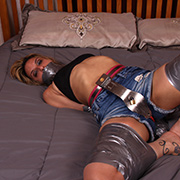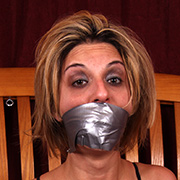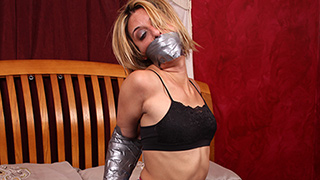 You don't need a good reason to put a pretty, flexible girl like Briella into tight bondage. So I didn't give her one as I coiled duct tape around her arms and elbows. Her legs followed and finished with a cloth stuffing her mouth and sealed with layers of tape. Even her hands are taped into useless balls, thus dashing any hope of escape. Briella puts up one hell of a struggle, but is not match for the layers of tape around her. Holding up the nearly full roll of tape into her view she knew more was coming and a lot more skin to bind.

Bella Ink vs. A Sensitive Position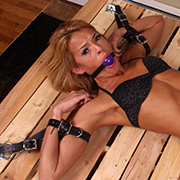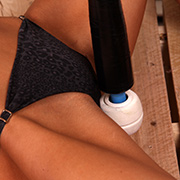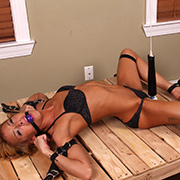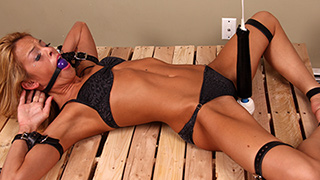 As the saying goes, no plan survives first contact. For Bella, once I had her legs, arms, and even feet strapped tightly in place I had planned to tease her relentlessly. With the magic wand set on low the suspended vibrator would only graze her most sensitive of areas. Any attempts to move closer or gain relief would only push what little she had away. Bella however was far more sensitive than I anticipated. Within seconds she is overstimulated with pleasure, unable to push it away for more than a second. The first of many orgasms reached their peak quickly. Watching her try to catch her breath before another orgasm hit her one thing was clear. While the plan was technically a failure; the mission was still a success.