Laci & Star vs. The Slide Control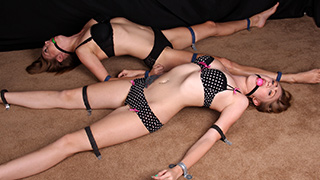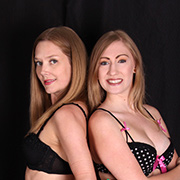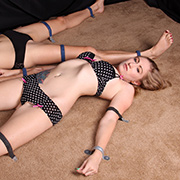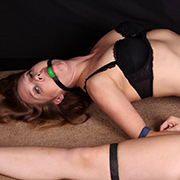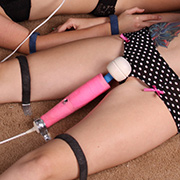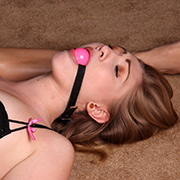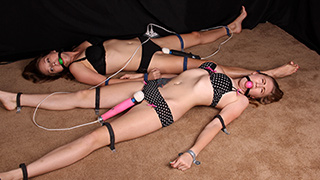 Description Coming Soon

Makenzie vs. Her Muffled Moans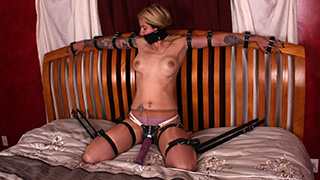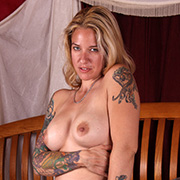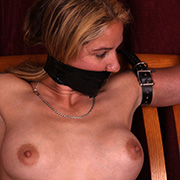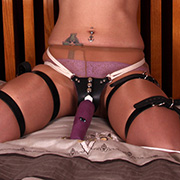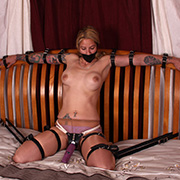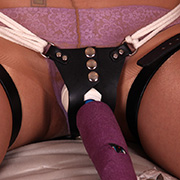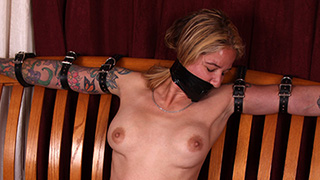 Makenzie wasn't able to move an inch, but that didn't stop me from adding more belts. So with a few more pulling her legs wide open and another around her waist I left her to struggle. She tried her best to protest but with two pairs of panties under several layers of vinyl tape barely a moan escapes. Makenzie's demeanor soon changed when the magic wand was switched on as he struggles to escape turned to squirms of bliss. Just wait until she finds out it's only set on low.

Billie vs. The Belt Struggle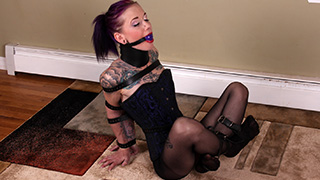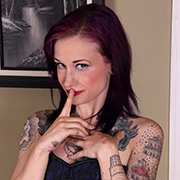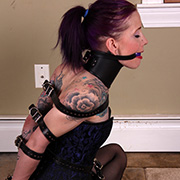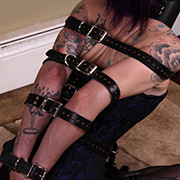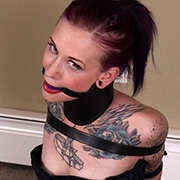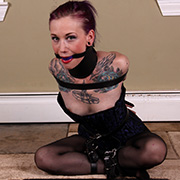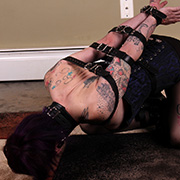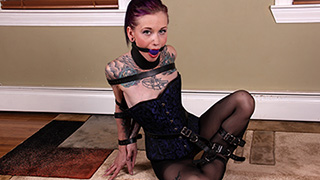 With belts circling her wrists, elbows, legs, and body Billie was already fit to be tied. Always looking for a way out she tries every buckle she can reach without much success. The corset cinched around her waist doesn't help her efforts much either. Twisting and turning, struggling and falling over, Billie eventually makes some progress on on the one buckle she can reach. It doesn't help her much, but maybe in a few hours she'll get to the other six.

Viorica vs. The Key Quest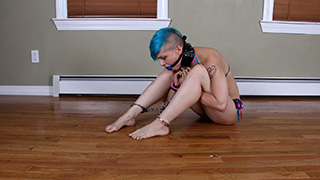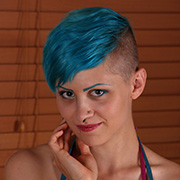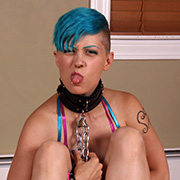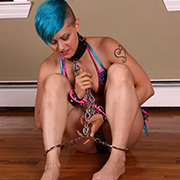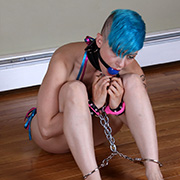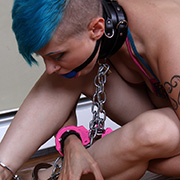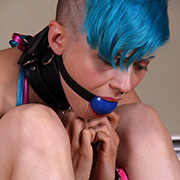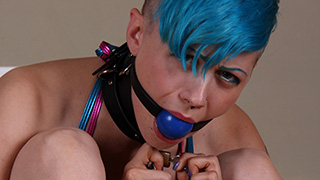 A little motivation goes a long way. In Viorica's case, any chance to get out of the awkward position she was cuffed in had her attention. Short chains pulled her into a semi-fetal position allowing her no movement or the ability to stretch a cramped muscle. Asking if she wanted out she perked right up only to be crushed as I tossed random keys around the room not knowing which one was real. Knowing she'll get no help from me there was only one thing to do... set off on a quest to find the key. Mumbling and grunting through her gag as she scoots along slowly; the sea of keys before her is going to take a while.

Jamie vs. The Bannister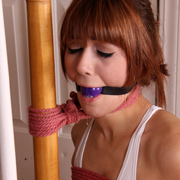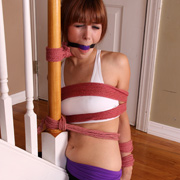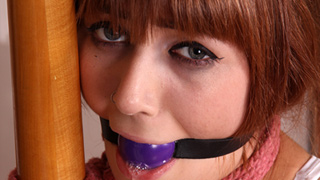 Ropes encircles Jamie's legs first, cinching them into a tight frogtie. More follows around her upper arms, elbows, forearms, and of course her wrists. All cinched and knotted with little room to even wiggle. Concern started to show as another cinched her waist to the bannister, especially when her neck was secured as well. A ballgag strapped tight in her mouth Jamie tries her best to twist and thrash against her bonds. The bannister holds with ease as she tries. Glancing around the room for any hope of rescue Jamie only see's her captor with a pile of rope in their hand.