Sky vs. Her Pantyhose Fists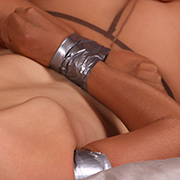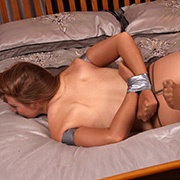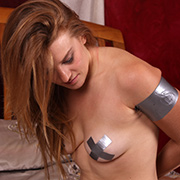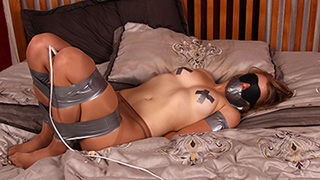 I could see Sky plotting her escape as I coiled the duct tape around her legs. Her fingernails ready to rip herself free. When I slid the pantyhose up her arms and taped it in place the confidence slipped away. Her hands now forced into fists are taped together tight behind her back. A tape gag really got her blood boiling; all the better to struggle with. If she can't get out, I'm sure some time with a magicwand wouldn't be a bad consolation prize.

Mesa vs. Her Tit Torment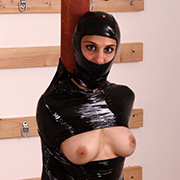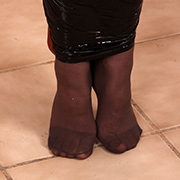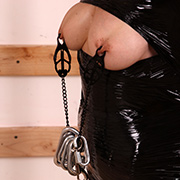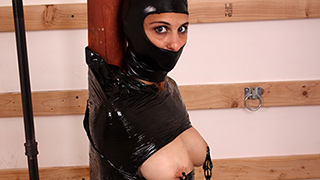 Bella vs. A Bit of Chain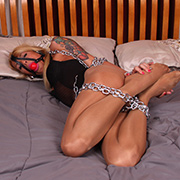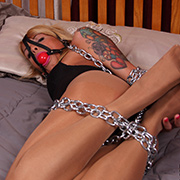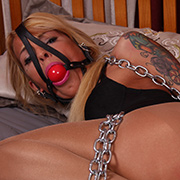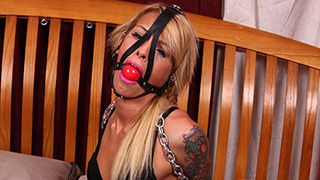 Why settle for rope when chain cinches her elbows so nice? Wrapped around her legs, between her legs, around her wrists, and her elbows. Cinched tight around Bella's flexible body. It would need to be since those chains were not going to flex for her. I have to give her credit; knowing those chains are on there tight Bella still tries her best to get free. It's a hopeless battle, but still fun to watch her try.

Star vs. The Wandering Chair