Amanda vs. The Constant Pull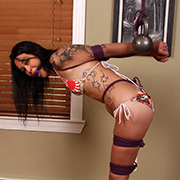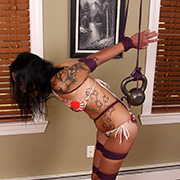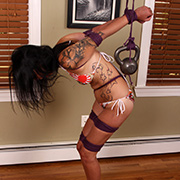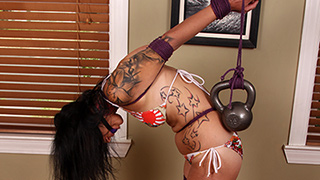 As the weight is tied into place Amanda's arms, tied behind her back, feel the pressure. The weight, tied to a ring above gives a constant pull on her arms. Squirming to escape her muscles start to fatigue allowing the rope to inch higher and higher. It's not long before she finds herself bend over with her arms high in a strappado. Gravity doing its work while Amanda tries her best to keep her arms from going any higher.

Rose vs. First Impressions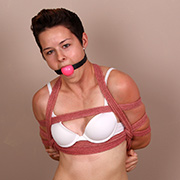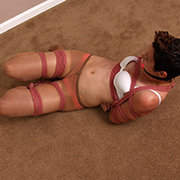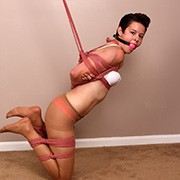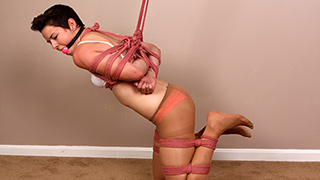 It's always fun to see someone's first reaction to being tied up. That mix of apprehension and excitement, knowing she will soon be completely helpless. Requesting rope bondage, I decide on a simple box tie tied nice and tight. With her arms and legs welded together, she knows there is no hope for escape now. Still, Rose tries her best tossing herself around but cannot even get a single knot to loosen. Despite her being good and helpless, a final rope is added bringing her onto her knees and swinging from the ceiling.

Tara vs. Her Rubber Drool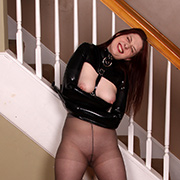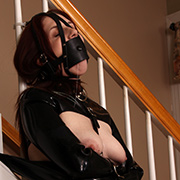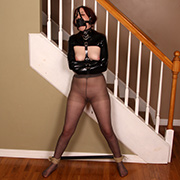 Strapped tightly into her straightjacket Tara tries her best to get free. The railing she's strapped to keeps her well in place long with the spreader bar between her legs. Even her gag is secured to the pole behind her further limiting her movement. Not deterred, she does her best but to little avail. Her exposed breasts are soaked in drool for her efforts, Gleaming off the shiny rubber. Maybe with enough time and drool she can squirm her way out. I'm willing to wait and see.

Merula vs. The Single Chain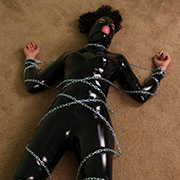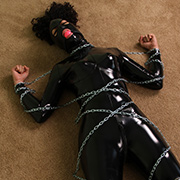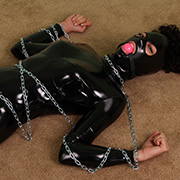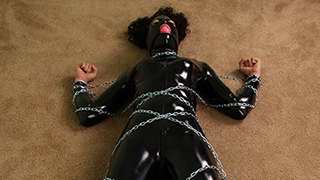 Just a single chain, that's all it took to not only render Merula completely helpless but immobile as well. From the hood on her head to the ballet boots of her feet she's covered in form-fitting PVC. The perfect backdrop for the silver chain to snake itself around her body. Just to be sure escape is not an open a little tickling gave her a good struggle but not much else for her effort. All she can do is struggle in and hope that several screws decide to come free.

Aimee vs. Her Heavy Hands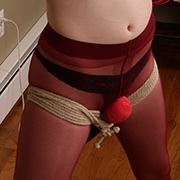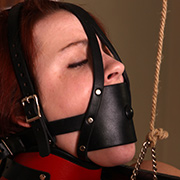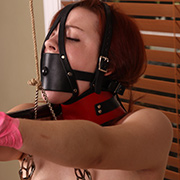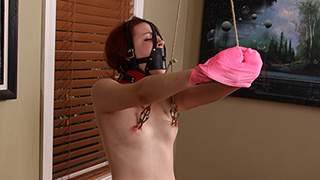 Gravity can be a bitch and a painful one as it has its way with Aimee's poor nipples. A small string is all that connects her cuffs to her nipple clamps through a ring above. As her arms get tired, the clamps are more than happy to give them a rest. Just to make sure Aimee doesn't get bored, a magicwand is tied tightly against her pussy. Buzzing away on high, knees buckle, arms shake, and of course moans of orgasms paint her predicament well. How long can she last?