Sadie vs. The Workbench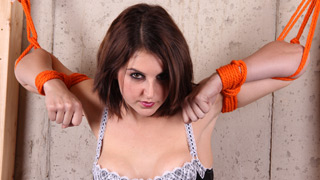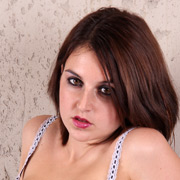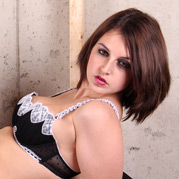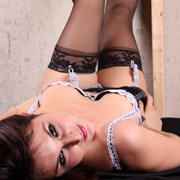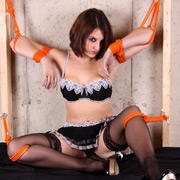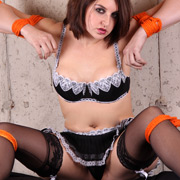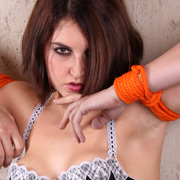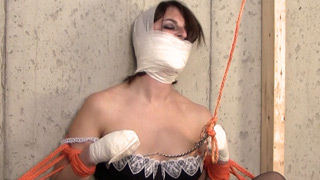 "Plans are worthless, but planning is everything." - Dwight D. Eisenhower. Sadie certainly proved that to be true! The unwritten rule is that you're supposed to wait until your tied before you get free. As this was her first time EVER tied up, she never got the message. Plans went out the window as I had to work to keep her tied up! When I finally had her secure and gagged it was payback time. As it turns out, it was her first time with nipple clamps too!
Viorica vs. Friday Night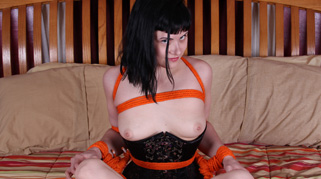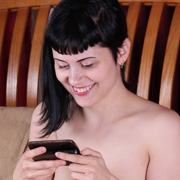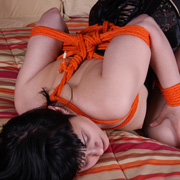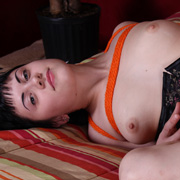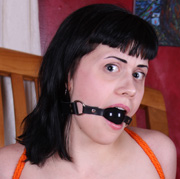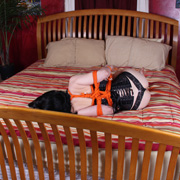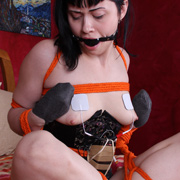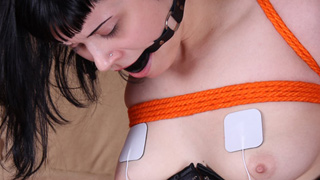 Viorica knew she was in trouble the moment he arrived home. She was supposed to be ready to go to a dinner party with him but had become too distracted making plans for later in the night with friends. Before she knew it, he had her tussled up on the bed with the dreaded TENS unit connected to her sensitive skin. Lastly he secured her phone to the TENS and smiled. She tried to protest through the gag but it was no use. "For your sake I hope your friends don't pester you too much. Then again, it is Friday night after all!" he said with a knowing grin as he left for the party.
JEM vs. The Headboard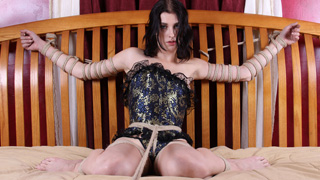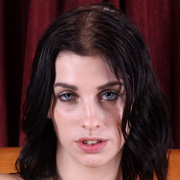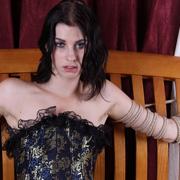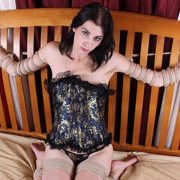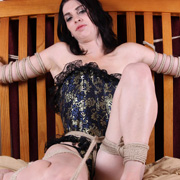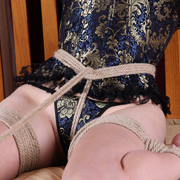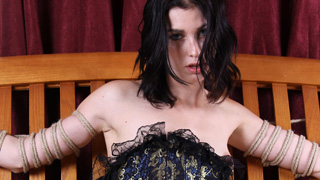 JEM loves to be tied up. So when she saw her boyfriend's new bed she chastised him for choosing something so flimsy. After a minute of her ranting he had enough and before long she found herself tied to the bed. Before he left her for the night he assured her that since the bed was so flimsy she should be free in no time. He hadn't left the room and JEM knew she was in trouble. She was going to need some luck!
Sarah vs. The Purple Passion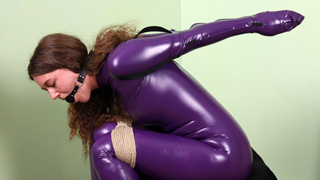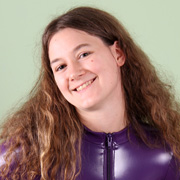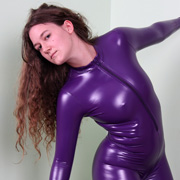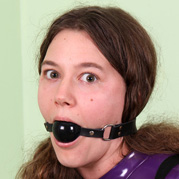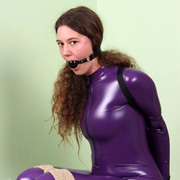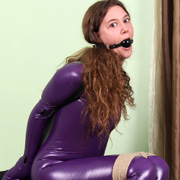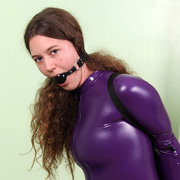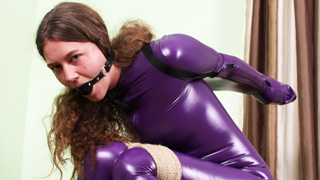 Sarah came to us looking to try something new. Lucky for her, my friends over at Winter Fetish had just sent over a delicious purple catsuit and armbinder. It wasn't long before the catsuit was hugging every inch of her body and loving every minute of it. I struck a deal, if she could get out of the armbinder she could keep the catsuit. All too quickly she agreed and was squirming in front of me. She didn't stand a chance, but she didn't know it yet :)
Amaya vs. The Teaseathon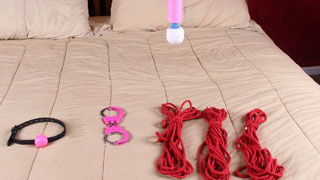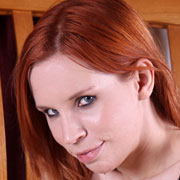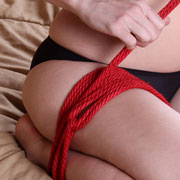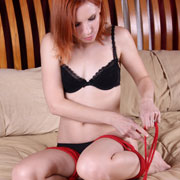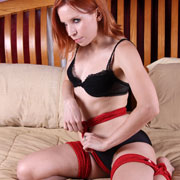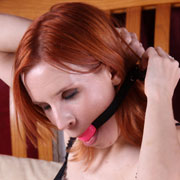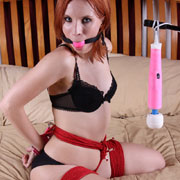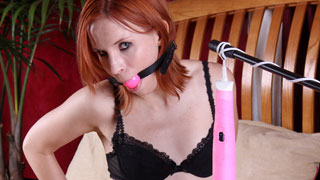 With her boyfriend away, Amaya will play! It would be another few days before he comes home and Amaya couldn't wait. After suspending the Hitachi to his mic stand she starts with the ropes. Each leg is secured in a secure frogtie before adding a taut crotchrope. Of course no self-bondage is complete without a tight ballgag. Pink hinged handcuffs complete the bondage and the fun begins. Unfortunately for Amaya can't leverage the Hitachi against her pussy and is teased relentlessly. Will she cum before her muscles give out?