Emily vs. Her Slow Edge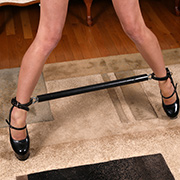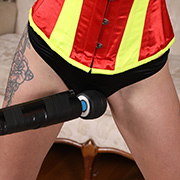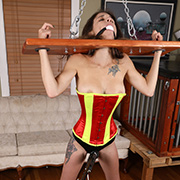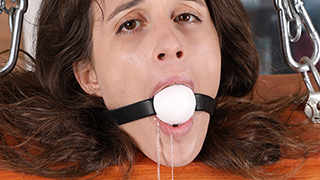 Emily wanted to get some ice cream, but that could wait. Having her work for the reward makes it that much sweeter. Before she knows it, Emily is locked in stocks and chained to the ceiling. A ball gag makes short work of her continued protests, and she struggles to get free. For some entertainment, a wand is mounted on the edge of her reach. She has to pull hard against her restraints to reach it. Her release will only come if she can manage an orgasm. Maybe two for good measure. As Emily pulls hard against the stocks, cutting off her air in the process, one thing is clear. She really wants that ice cream.
Bella Trix vs. Her Pop Quiz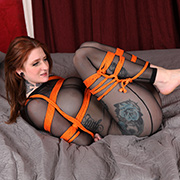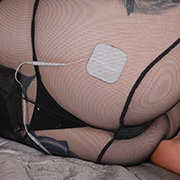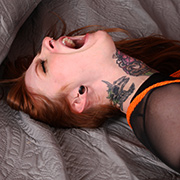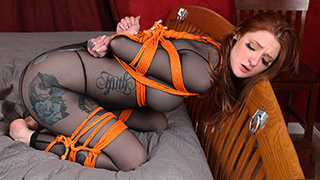 Once Bella was tied up and the TENS pads were attached, she knew she was in trouble. While shocking them relentlessly while bound is fun, it's better if you give them a chance. For Bella, she is asked what the state capitals are for all 50 United States. For every incorrect answer, she gets a shock. For multiple incorrect answers, the level goes up. It only takes a few shocks before her brain turns to mush, and the anticipation of the next shock is simply too distracting. By the 15th shock, she's desperate to get free, but there are still many more states to go.
Bella Luxx vs. The Job Offer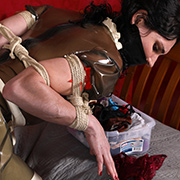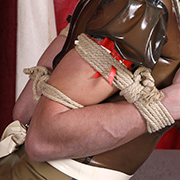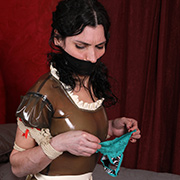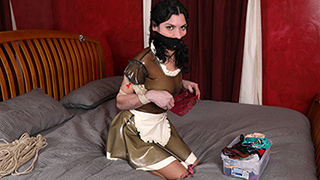 Bella wasn't naive and knew the online ad was too good to be true. With bills stacking up and the hourly rate nearly double her previous job she couldn't resist. What was the harm in an interview? As she suspected, the maid position came with some strings. Rope, to be more accurate. Having played with handcuffs in the bedroom before, Bella couldn't help but think it might be fun. After changing into her uniform, ropes were added to her arms. This made her task of folding panties a bit harder but seemed easy enough. When the interviewer comes she's told she's got the job and she'll be starting immediately. Before she can protest, a tape gag is added and more rope is added. As the door shuts, locking her in the room, Bella kicks herself for walking right into their trap.
Gomita vs. Her First Time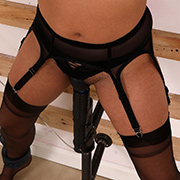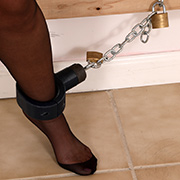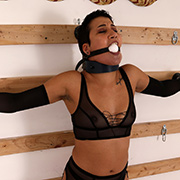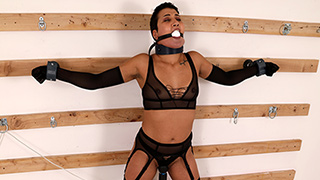 Gomita had heard about the magic wand but never had the chance to try it herself. These are problems we like to fix, and she's in for a mind-blowing experience. Immobility is the name of the game as she's secured to a wall with iron pipe restraints. Lucky for Gomita, the wand is positioned perfectly below her and starts off on low. Right away, you can see her start to melt as she races to her first orgasm. Not expecting a faster speed, the wand is switched to high, causing her to scream through her gag. Unable to hold back any longer, orgasm after orgasm wracks her body. There's no doubt she'll give it a five-star review.
Bella Ink vs. Double or Nothing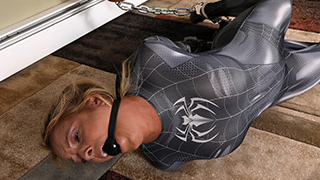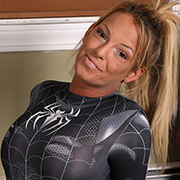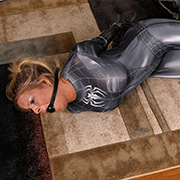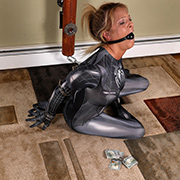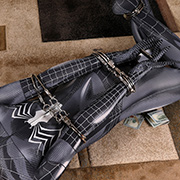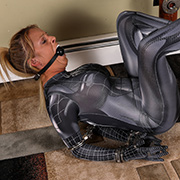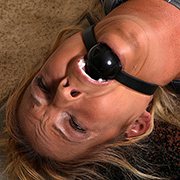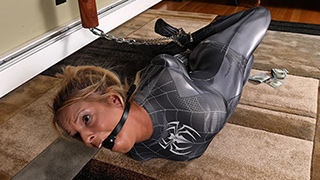 Details matter when accepting a challenge. It was something Bella should have kept in mind when accepting mine. With four hundred dollars on the line, she would try regardless. With a key in hand, she's all too eager to put herself in the waiting cuffs. As promised, I added a few more around her elbows and fingers. Her gagged expression showed that she didn't like her chances. To give her a fighting chance, she's told she'll be stuck like that for two hours unless of course she escapes first. I thought I was generous giving her plenty of time, but apparently, Bella disagreed. That probably was a detail Bella should have asked about at the start.