Sophia vs. The Forced Experiment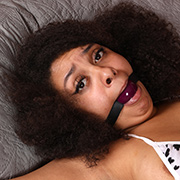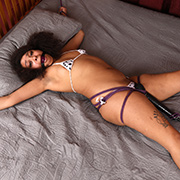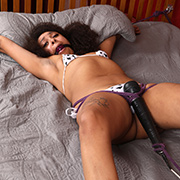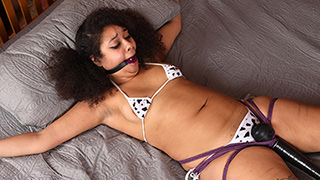 Sophia was barely through the door when she was put to work for science. Already familiar with how the experiment works, she was more than confident she could hold out. Then again, once spreadeagle on the bed confidence fades quickly. Once the experiment started it began to look like she was going to go the distance. That was until the wand was switched to high. Like many before her, Sophia realizes that the low setting is just a warm up. Once on high the real challenge begins and you can see her fighting hard to resist.
Bella Trix vs. A Slow Escalation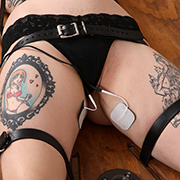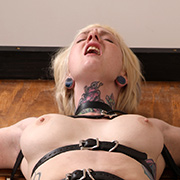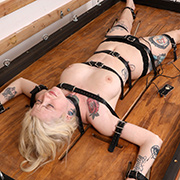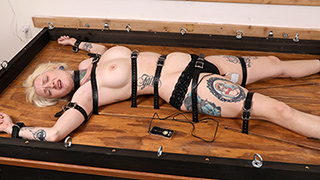 Bella's always had a love/hate relationship with her visits. Always excited before her arrival, but soon is vocalizing her regrets. Today was no different as she was tightly strapped down to the table. Once Bella was helpless I figured we'd pass the time doing some of her favorite activities. Tickling and TENS. To ensure she doesn't get any reprieve, I set the TENS to 30% power with automatic power increases of 2% every minute. The time between shocks is filled with tickling and unfortunately, sometimes overlap. Once you move past her threats, cursing, and mock displays of discomfort you can tell she's having a blast. She just doesn't want to admit it.
Rachel vs. Her Overcommitment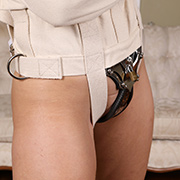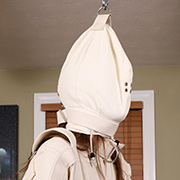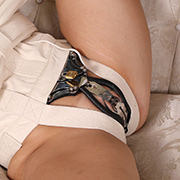 Rachel was planning on spending the night and half-jokingly mentioned she'd like to be bound overnight. Knowing I'd never pass up that opportunity, we agreed to make it happen. I suspect she was hoping for a reprieve from her chastity belt while tied and helpless on the bed. I knew that's not what she really wanted, though. She craves tight bondage. Leaving her in her belt and bra, she's put into a straightjacket, spreader bar, and hood. A duct tape gag is wrapped around her head to keep any feigned protests to a minimum. It's clear from her struggling Rachel has some energy to burn off before bed, so she's pulled to her toes by her hood. It takes a while, but soon, she begins to tire and is ready to be locked to the couch for the night. No comfortable bed tonight.
Madison vs. Her Timeout Corner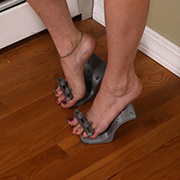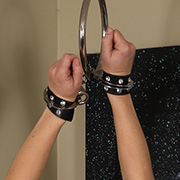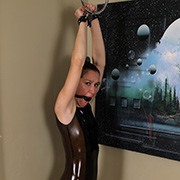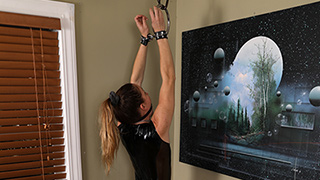 Madison really loved the latex dress I had her put on but wasn't a fan of the ballet boots. Rather than make her put them on, I figured it would be more fun to let her make the right decision. She's cuffed with her hands above her and gagged to keep her quiet. On her feet are spiked heels to keep her on her toes. It's instantly clear that she's not happy about her situation, but there's only one way out. Madison's stubbornness won't let her relent and put on the boots, but how long will she be able to last?
Bella Ink vs. Her Vulnerability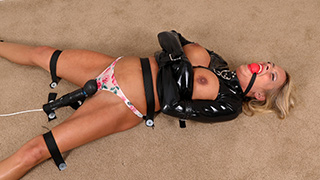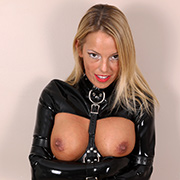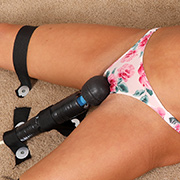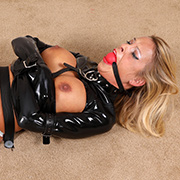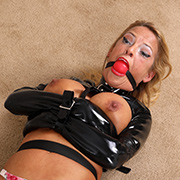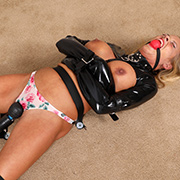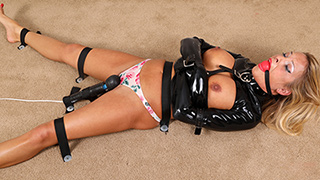 Tying up Bella in vulnerable positions never gets old. Every inch of her body is dialed to eleven so every touch or vibration gets her screaming. Straps lock her waist and legs down while a straitjacket lets her thrash and squirm as much as she wants. Even with the wand on low Bella's body races towards orgasm within minutes. As soon as she does, the tickling begins. Back and forth until she's screaming for some relief. While letting her free isn't an option, I relent and give her the option of which torment she wants. Switching between forced orgasms and tickling, she can't make up her mind.