Leila vs. The Reverse Prayer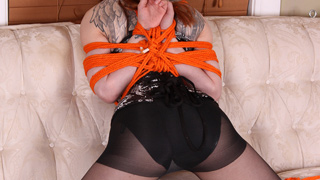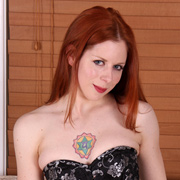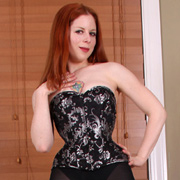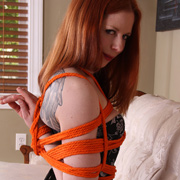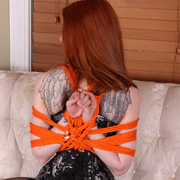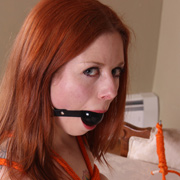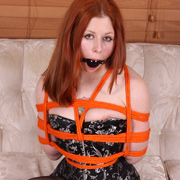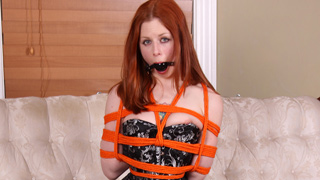 When I discovered that Leila was a yoga pro, I knew I had to put her to the test. With several coils of rope I went to work securing one arm and then another into a tight reverse prayer. Gagged and corseted she is the epitome of tightness as she writhes in the ropes. With no escape in sight, I tie her down further and bring her to the edge of climax with the Hitachi in no time. Her whole body shakes with anticipation from the tight ropes and vibe. Leila certainly passed my test with flying colors; it's time for her reward.
Star vs. Cuffs & Chains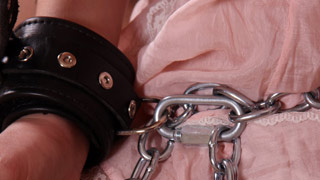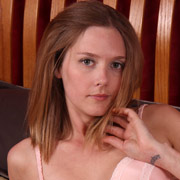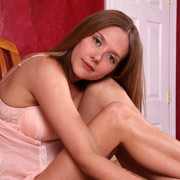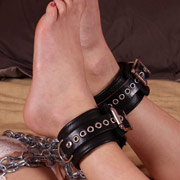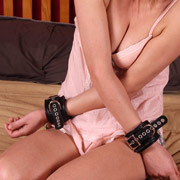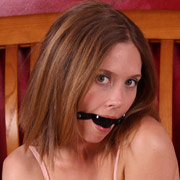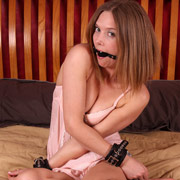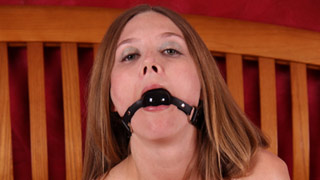 Determination is an attribute always worthy of admiration and Star has plenty of it. She takes her time at first, testing the chains and links for avenues of escape. I of course don't make things easy for her as I discover how tickling she really is. The chains hold fast as I start with her feet and completely unable to wiggle away. Ever more determined to avoid the next wave of tickling she continues her escape attempt. Unfortunately for Star, determination is usually no match for hard steel.
JEM vs. The Duct Tape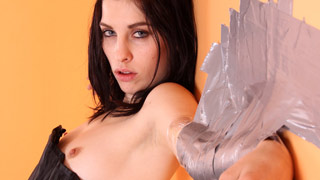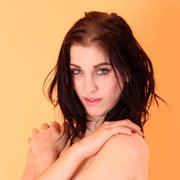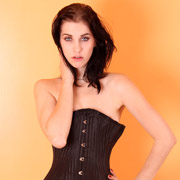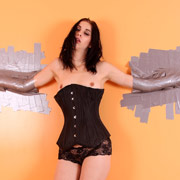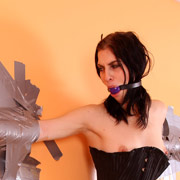 Strip by strip, layer by layer the duct tape criss-crossed across her arms and wrists. Once JEM is gagged she struggles and grunts against the tape but held fast to the wall. I add even more tape to her dismay as she continues to tug and pull. Will she have the strength to pull free or will she run out of steam?
Stormy Evans vs. The Tickle Torment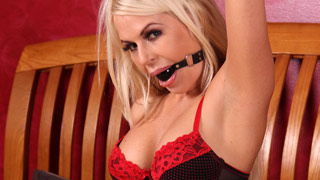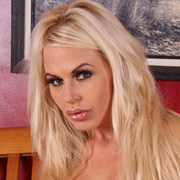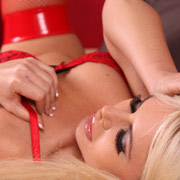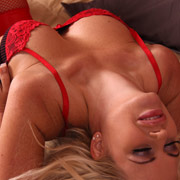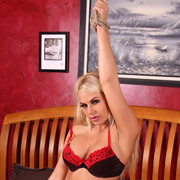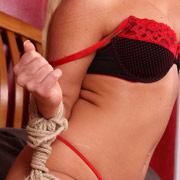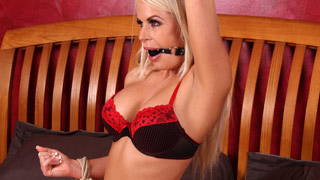 Everyone has their weakness and for Stormy, well, she's extremely ticklish. Frogtied with one arm tied to her leg, I tied her other arm to a ceiling anchor. Drooling from her ballgag she gave me a quizzical look but set her sights on getting free. I let her pull helplessly at the ropes while she wondered what I had in store for her. When I sat down next to her she then realized her predicament. With her arm anchored up high not only was she stuck, but her whole left side was wide open for my devilish fingers. The more I ticked the more she drooled over her spectacular tits, I just couldn't stop myself!
Sarah vs. The Lollipop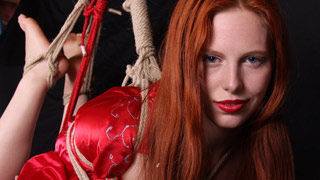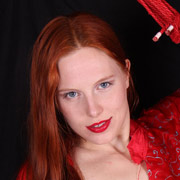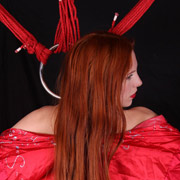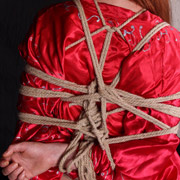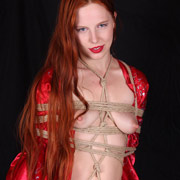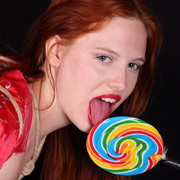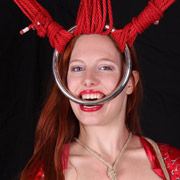 When I told Sarah I was going to be suspending her, she certainly came dressed for the part. I started with a basic harness and moved onto securing her arms and legs. With a hoist of the rope, Sarah was swinging free in the air. A few pushes and I leave her swinging while she tries to get free. A lollipop is placed in front of her with one simple task, eat it and I'll set you free. Before she can protest too much however, a ring gag is strapped on tight leaving her to licking and drooling.