Amelia vs. Another Attempt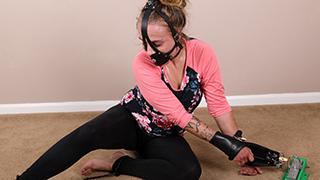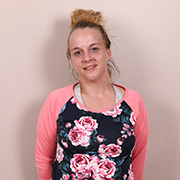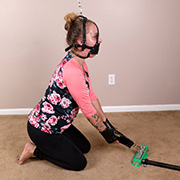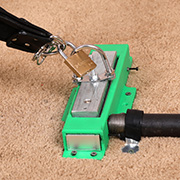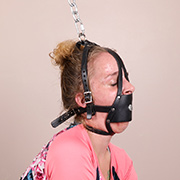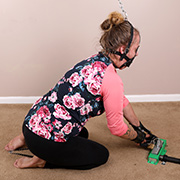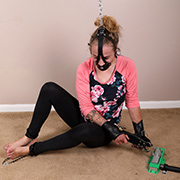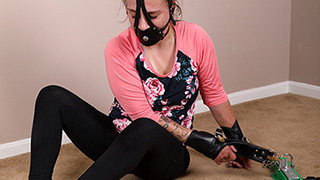 Amelia was looking for a few extra dollars and figured she would sign up for our product testing. The product is a hardened version of our maglock self-bondage device. To ensure Amelia doesn't cheat her cuffs are locked on. A pipe protects the power supply from tampering. Her legs are cuffed to the floor to prevent her from reaching the power supply. Finally, a trainer gag is used to ensure she can't chew anything off. She's in for hours of testing time so we can't be too sure. Hopefully, she doesn't wear herself out in the first hour!
Amelia vs. A Notch Up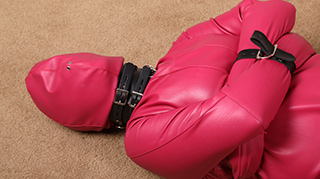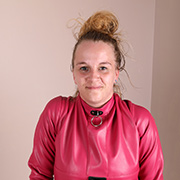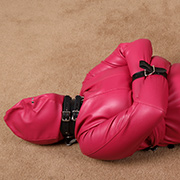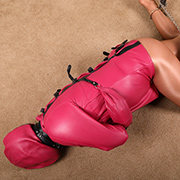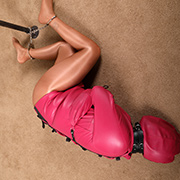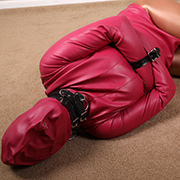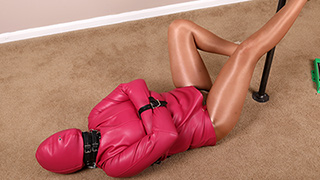 It had been far too long since Amelia had been properly tied up. I knew just the thing to do the trick. Gagged tightly a hood goes over her head blocking out all vision as well. Amelia's arms are cinched into a straitjacket and it's all sealed together with a stiff collar. To make things interesting her legs are cuffed around a pole and her collar locked as well to keep her upright.
Amelia vs. Her Open Arms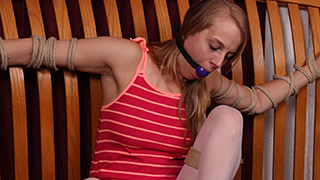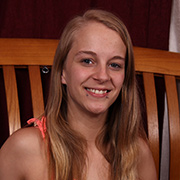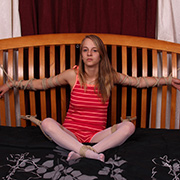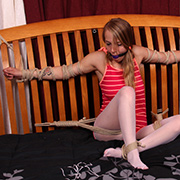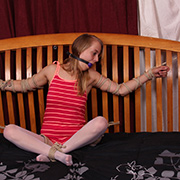 As the ropes snake in and out of the bed slats, Amelia tries to find a weakness. With her legs tied too she knows all her leverage is gone, but she can't give up. This is only a warmup of what's to some and the prospect of spending the next few hours tied to a headboard isn't very appealing. The thin slats taunt her as they seem easy to break, but with so many, they amount for a formidable force. I think she'll be there a while; just don't tell her that.
Samantha vs. Amelia's Initiation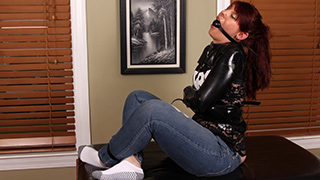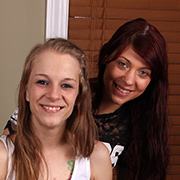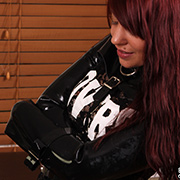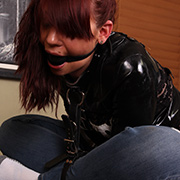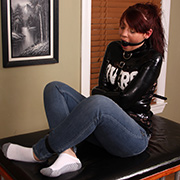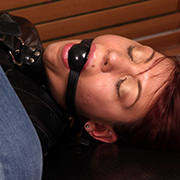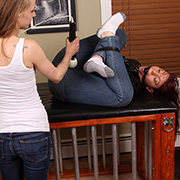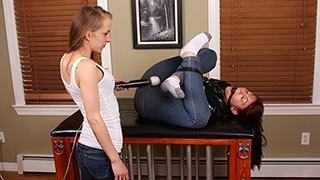 Curious but nervous about being in bondage for the first time, she asks her friend for help. Amelia is all too willing to help and has Samantha in a straitjacket before she can change her mind. The latex doesn't budge as Samantha tries to get free. In her distracted state Amelia straps a gag in her mouth before she can vocalize any protests. She's not with a heart however, and is soon teasing Samantha with a magicwand. Moans of struggle turn to pleasure as it seems Samantha might enjoy this whole bondage thing after all.
Amelia vs. Movie Magic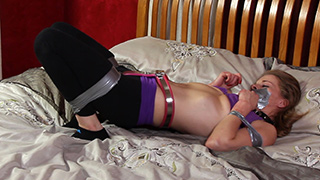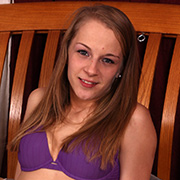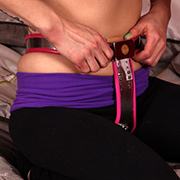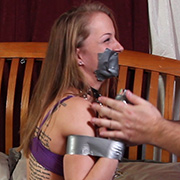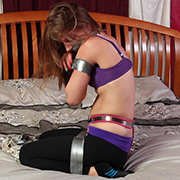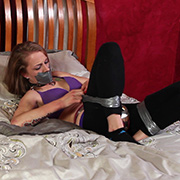 Everybody's seen at least one scene in a movie where someone is kidnapped and bound with duct tape. As bondage aficionados, we also know that when it's used liberally, there is no escape. Nevertheless, Amelia's job is to escape the various duct tape binds and see how effective movie bondage really is. Just to ensure that she gives it 100%, the key to her chastity belt is held as her reward, but only if she escapes. For her sake, Amelia had better hope that the bondage is as fake as everything else in the movies.