Amie vs. Her Stock Training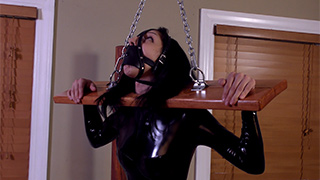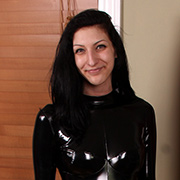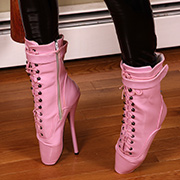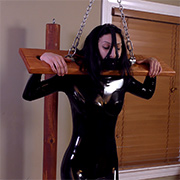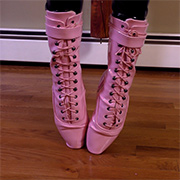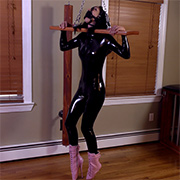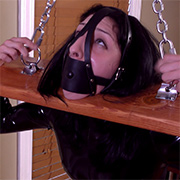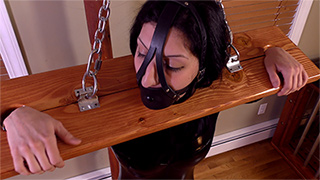 Amie spends the afternoon testing out her new toys and gets a bit more than she bargained for. Starting with ballet boots and ending with her head and arms in wooden stocks, her predicament is obvious. It won't take long before her legs and toes need a break but the stocks won't let her. Struggling as hard as she can, the magnetic seal holding the stocks together is simply too strong. Her only recourse is to accept her fate and learn to stand in her new boots for a very. long. time.
Amie vs. The Forced Experiment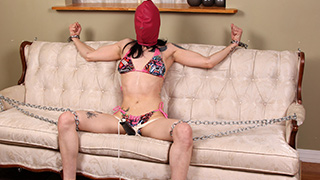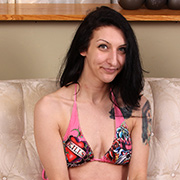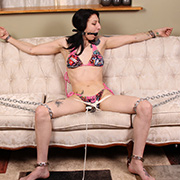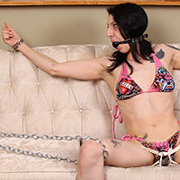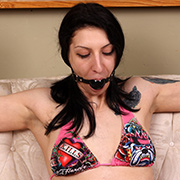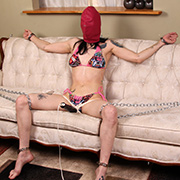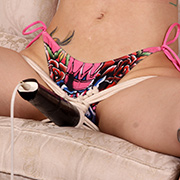 Whenever a new girl visits and has never experienced what the magicwand can do there's only one way to educate her. It's especially helpful to bait them a bit. Almost none believe that an orgasm is inevitable. Of course, Amie was no exception. With a few handcuffs and some chain I had her spread on the couch with the wand tied tightly in place. Starting on low she knew she was in trouble. Heavy breathing, futile struggles to pull it away, and tensed muscles. The signs were all there. All this and we were only a minute in. Needless to say, once it is switched to high Amie starts losing the battle quick. As I wait for the inevitable I grin with the knowledge that a delayed orgasm only gets stronger with time. It's not a matter of if, but when she'll explode.
Amie vs. The Rainbow Pole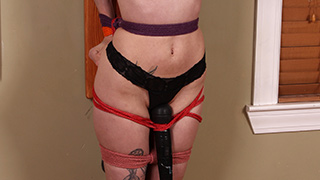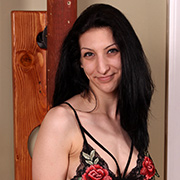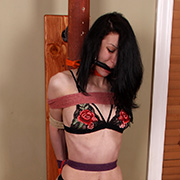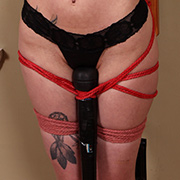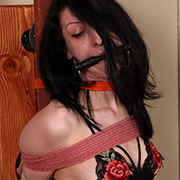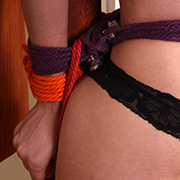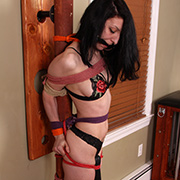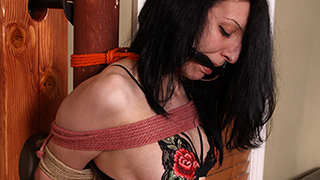 Choosing how to tie a bondage newbie can be difficult. There's no way to know what they can handle or what they might enjoy. Amie's a good sport and willing to try anything, so I started by tying her legs and moving up her body. Before long her feet, legs, elbows, and neck are tightly cinched to the pole behind her. A bit gag doesn't keep her too quiet, but does encourage a bit of drool. Already enjoying herself, Amie is introduced to the magicwand. Her response immediately leaves no doubt that she's in love with her predicament. I don't think threatening with leaving her tied up for a few hours will have much weight.
Jamie vs. The Ballet Prank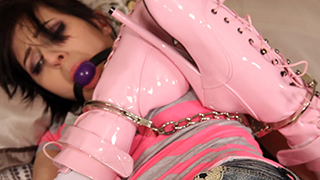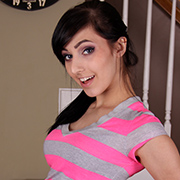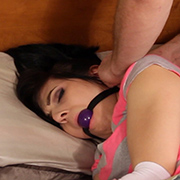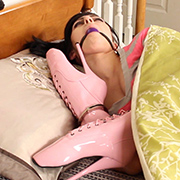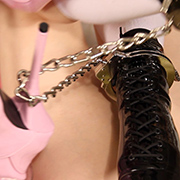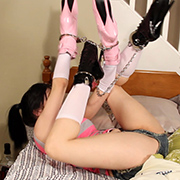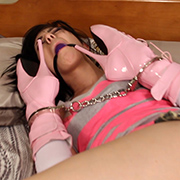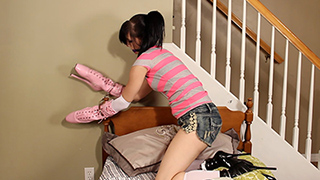 After a very long day, Jamie was beyond exhausted, and headed to bed early. When she finally comes to the next morning she's surprised to feel her jaw ache as she tries to yawn. Reaching up to dislodge whatever is in there, she's met with the heel of a ballet boot strapped to her arms. Panic setting in, she throws the covers off only to see her feet have had the same treatment. Both pairs are handcuffed together, only fuelling her unrest. Unable to remove anything or walk in the boots, Jamie is forced to wait for the prankster to set her free.
Jamie vs. Her Great Escape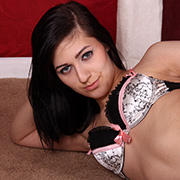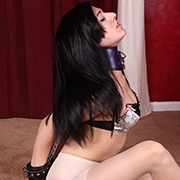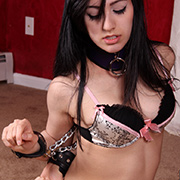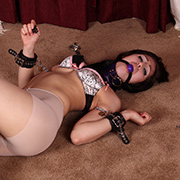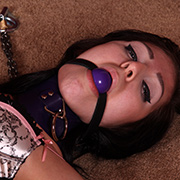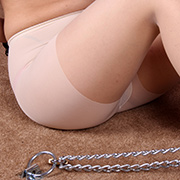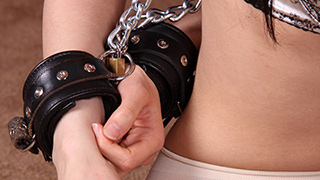 Cuffs locked around her wrists and her legs chained to a ring in the floor Jamie found she was quite comfortable for once. She knew it wouldn't last; starring at the pile of chains, gags, and locks in a pile nearby. First a posture collar, then her wrists are connected to the back of the collar pulling them up. More chains connect her collar to another ring in the floor. With no leverage or flexibility Jamie could barely struggle. She's teased, tickled, and even tormented with a TENS unit before keys are finally dropped in front of her. With little to no mobility it will take everything she's got to get free. If ever.