Amy vs. The Forced Experiment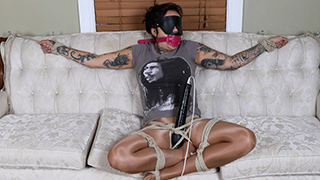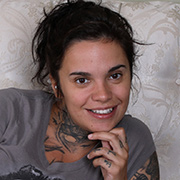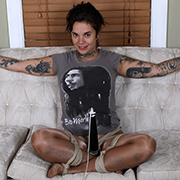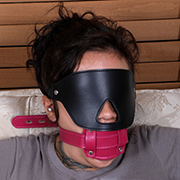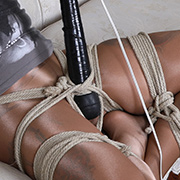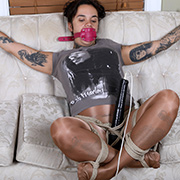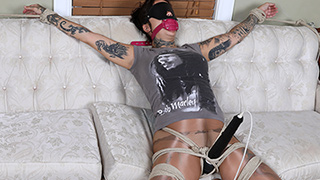 Amy decides to try to give the whole forced orgasm experiment a whirl this week. Well aware of the effect the wand has on her she's still confident she can remain in control. Rigged to the couch with rope and a penis gag the experiment begins. As per usual with these experiments, the wand starts off low and is looking good for Amy. As so often happens, when the wand is kicked into high the game changes.
Amy vs. Her Twisted Fiddle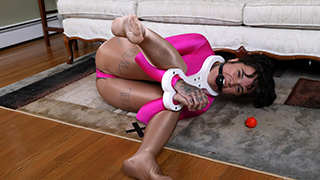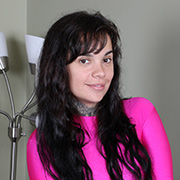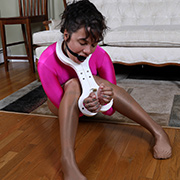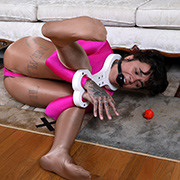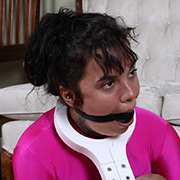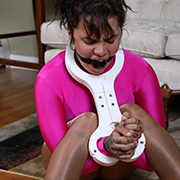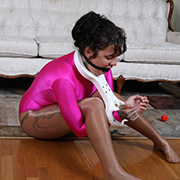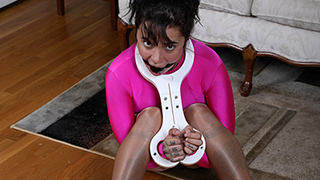 After printing this fiddle it was time to put it to the test. Unfortunately for Amy I had mistakenly printed it far more dense than needed. Escape simply wasn't an option, but she didn't need to know that. With her arms running under her legs into the fiddle, what little leverage she had was completely evaporated now. Her only chance for escape is to earn access to the key.
Amy vs. Extra Security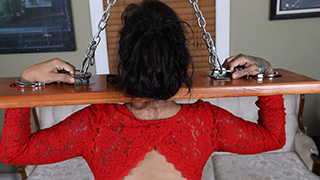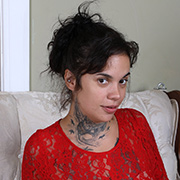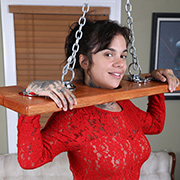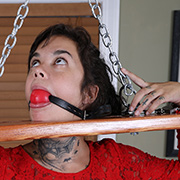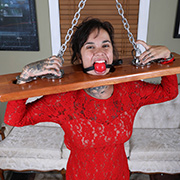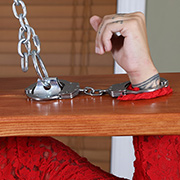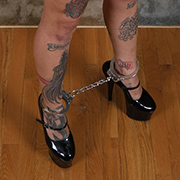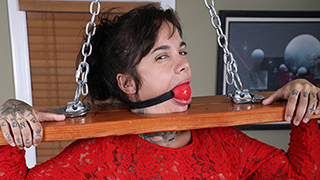 It has been a while since Amy has visited and couldn't wait to try out all the toys. I agreed to let her try whatever she wanted under one condition. I set the time limit. Too excited to give it much thought her first choice was wooden stocks. To ensure Amy received the full experience I added a gag and chained her to the ceiling. Just to be sure her dainty wrists didn't slip through the holes, handcuffs were added as well. It wasn't long before she was ready to try something else but a deal was a deal. It would be a long hour to come.
Amy vs. The Slow Timer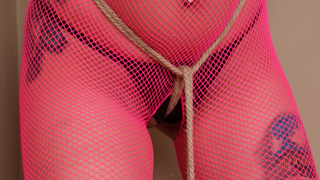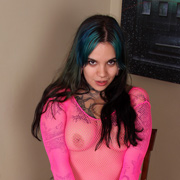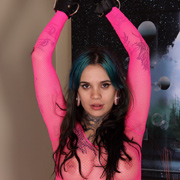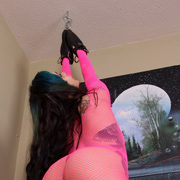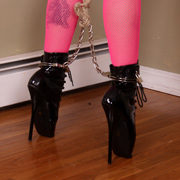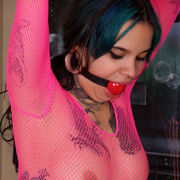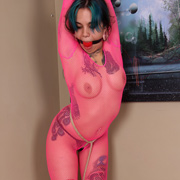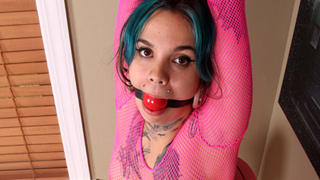 You have to admire her confidence. After putting on the ballet boots for the first time Amy strutted around my living room with ease. When I asked if she could stand for ten minutes she rolled her eyes as if the task was a simple as breathing. With her hands in leather mittens I connect them to a ceiling anchor and leave her to stir. Within minutes I can hear the moans of discomfort through her gag starting to set in. By the time I add a crotch rope she's left unable to find any position comfortable. Amy pleads through her gag and I just show her the timer. It's only been 5 minutes dear... 5 more to go.
Amy vs. Her Hogtied O's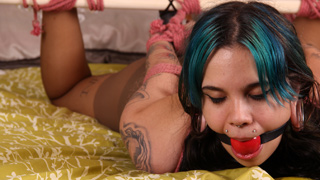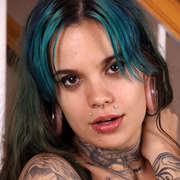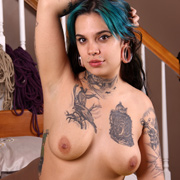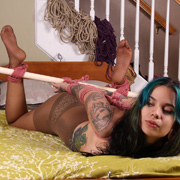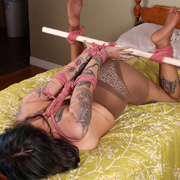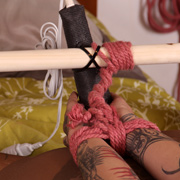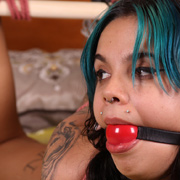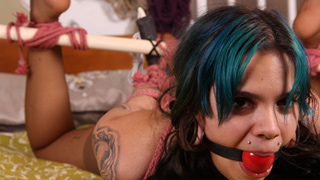 Amy, like a lot of women, loves her magic wand. Before letting her have her fun though I tie her elbows and arms behind her back tightly. Her legs are tied apart to a bar and arms to the center leaving her hogtied. A red ballgag completes her helplessness and leaves her drooling. Amy tries her best to get free but the ropes are too tight; not that she minds. In fact, once I finally give her a wand to play with she could care less about her predicament. As long as the orgasms kept coming, she stay bound for a week.