Ariel vs. The Wall Chains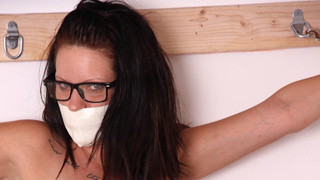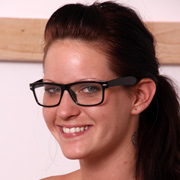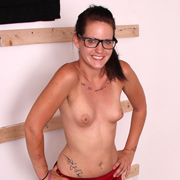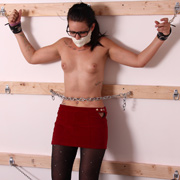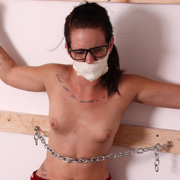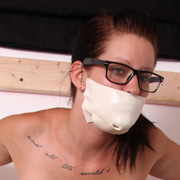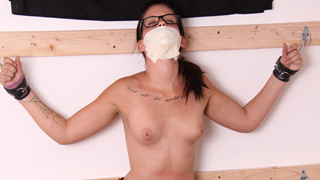 Ariel likes a good challenge and I'm more than happy to give her one. It didn't take much to chain her to the wall and add a foam gag to keep her quiet. I just sat back and enjoyed her struggle; especially as her skirt kept hiking up her pantyhosed legs. After a while though her vulnerable position gets to be too tempting. Ariel tries to squirm away but the chains hold fast. I try to decide to add more chain or maybe a bit of ticking. Both. Definitely both.
Ariel vs. The Simple Tie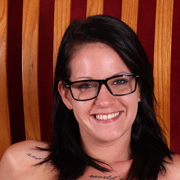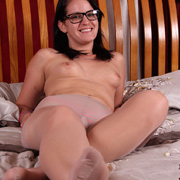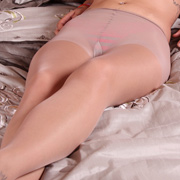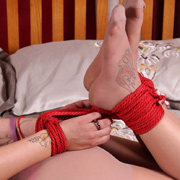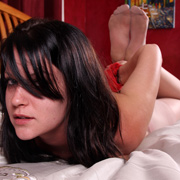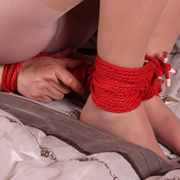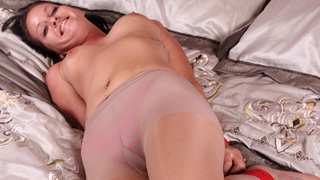 Everyone has to start somewhere and lucky for me I got to be the first to tie up Ariel. Poor girl had never even had a pair of handcuffs put on her wrists! With her only wearing pantyhose and panties I use a single red rope to hogtie her on the bed. I let her struggle for a bit and put on a nice show until it was time for the ballgag. The helplessness of her situation was really sinking in now but deep down I don't think it mattered. She was having too much damn fun.
Ariel vs. The Balloon Tugs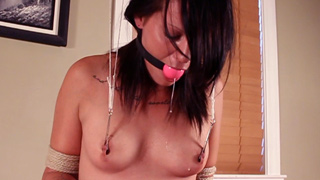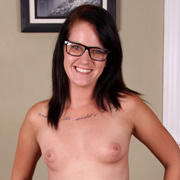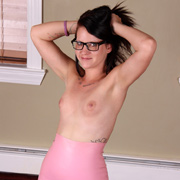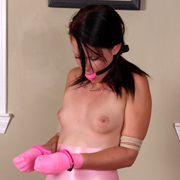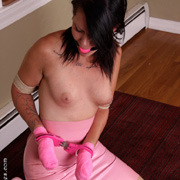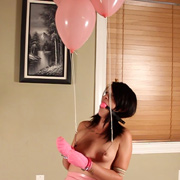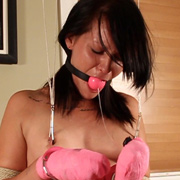 Maybe it was a bit misleading when I told Ariel I would be shooting her in pink today. I didn't lie, but context is everything as she soon found out. I start her out in a pink latex skirt and handcuffs while vetwrapping her hands for later. As she struggles to get out I fill a few pink balloons up with helium before pulling out my nipple clamps. With her fingers wrapped into fists, Ariel is helpless to pull them free as the balloons continuously pull them to the sky. As the minutes pass she starts pouting for some reprieve but I'm enjoying the show too much. I offer her my handcuff key onto her wrapped fists. She better hope the keyholes are facing the right way!
Ariel vs. The Melting Tape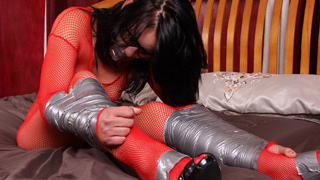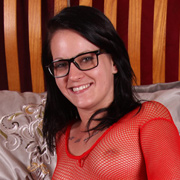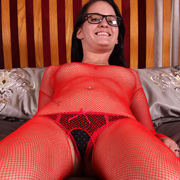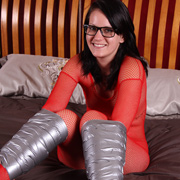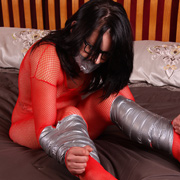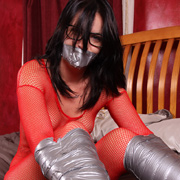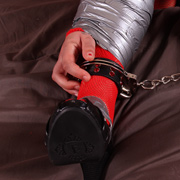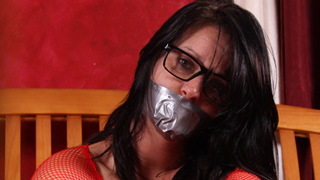 With temps over 100 degrees and no air conditioning it was a perfect time to wrap poor Ariel in some duct tape. I secured each arm to her legs nice and tight and even taped her shoes for good measure. Her confidence ran high for a while thinking she could rip it off but each wiggle, tug, and pull only warmed the tape more. By the time Ariel's frustration had reached its peak the duct tape's adhesive had turned to goo and clinging to her skin. The only way out was to cut the tape and her clothes!