Autumn vs. Alexa's Predicament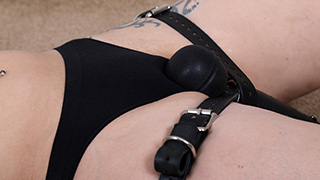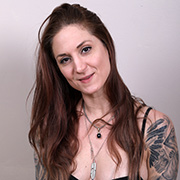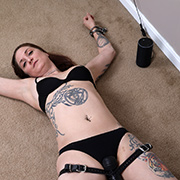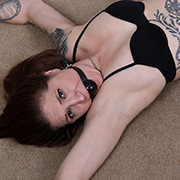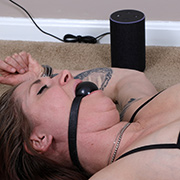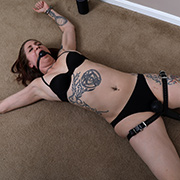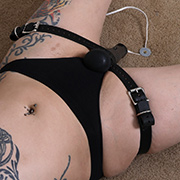 When Autumn arrives all she found was a note suggesting she take the nearby pill. Adventurous to a fault, she takes the pill. After waking up most of her clothes are gone and she is cuffed to floor anchors. The silence is soon broken when Alexa speaks up to tell her about her adventure. To escape she must not have an orgasm for 30 minutes. For every orgasm detected, 30 minutes is added to her sentence. The vibrator kicks on high and after 2 minutes Autumn is struggling to maintain control. One thing is for sure, it's going to be a long afternoon.
Autumn vs. Wand Lockdown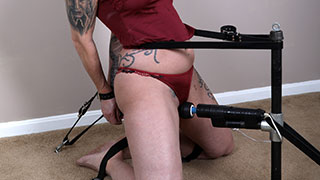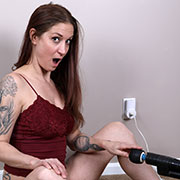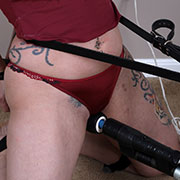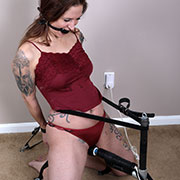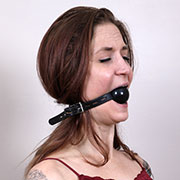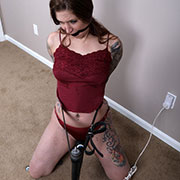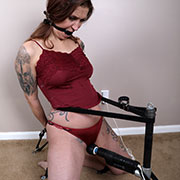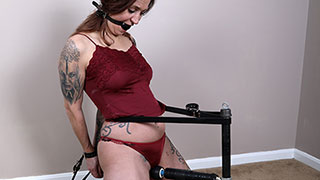 There's bondage, then there's such extreme immobilization that even the slightest movement isn't possible. It is one of my favorite aspects of belt bondage. Each belt can be ratcheted a bit closer until the subs body is rendered immobile. For Autumn she is stuck on her knees with a wand between her legs. Usually, there is enough play to get away when things become too intense but not this time. This ultimately leads to longer and far more intense orgasms. Stay tuned after the video ends for a post scene interview of Autumn's experience in the position.
Autumn vs. A Razor's Edge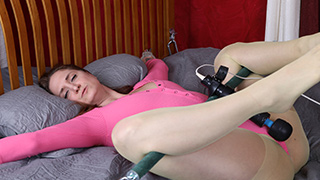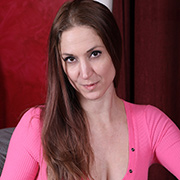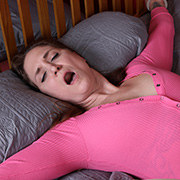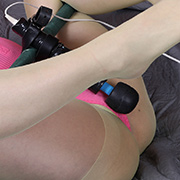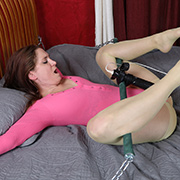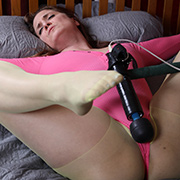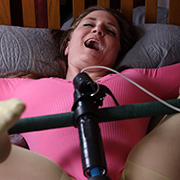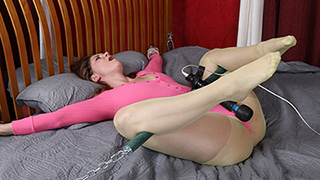 Autumn predicament did the job without a lot of fanfare. With her arms cuffed to the headboard and legs pulled back with a bar she's completely vulnerable. From there a belt is attached to the pole with the head resting perfectly on her pussy. Even on high, the vibration isn't enough to send her over the edge. Her legs can move the wand a bit for better positioning but kept on the razor's edge of orgasmic bliss and endless frustration. Be sure to stay tuned after the credits for a behind-the-scenes clip.
Autumn vs. Her Wakeup Text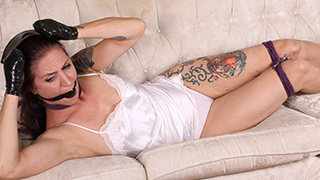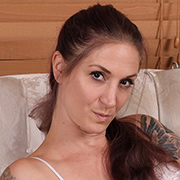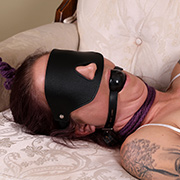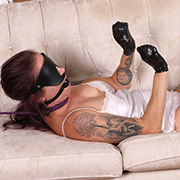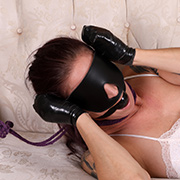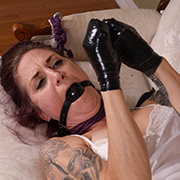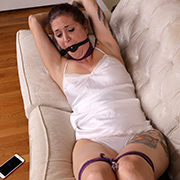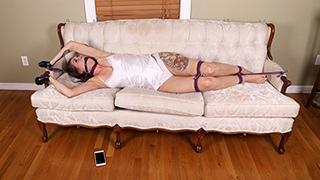 After hours of bondage fun, Autumn needed a long nap. Asleep on the couch I couldn't help but leave her with a surprise. I start by taping her hands followed by a gag and blindfold. To give her a real challenge her neck and legs are tied down. After an hour I sent her a few texts to wake her up. Slowly Autumn comes to and finds that even though her arms are free, with her hands useless, getting free is going to be near impossible. The goods news it will be several hours before I return so she'll have plenty of time to try.
Autumn vs. Her Personal Time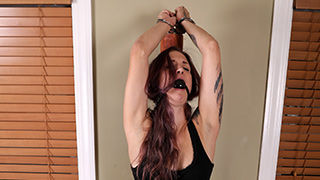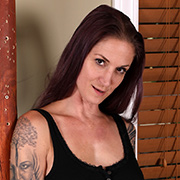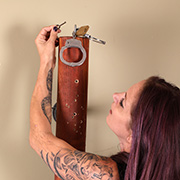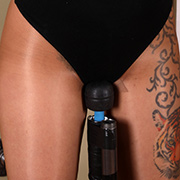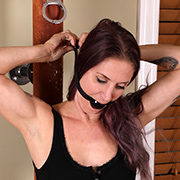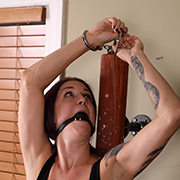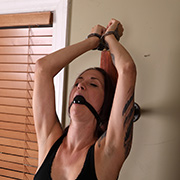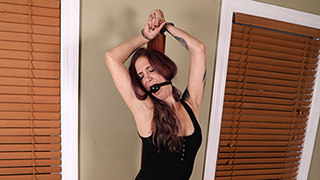 Even when not on camera Autumn can't get enough bondage. With self-bondage though, she can get exactly what she wants. With a magic wand mounted below her, she starts by cuffing her legs together. A ballgag follows right after and finishes her bind by handcuffing her wrists above her. While the scene isn't very restrictive it is effective. It's also a bind she's repeated dozens of times. That complacency gets her in trouble this time as Autumn isn't careful with the key and drops it to the floor. With the wand connected to wall power, she's got hours of buzzing entertainment to look forward to.