Bailey vs. The Forced Experiment #3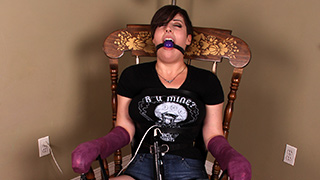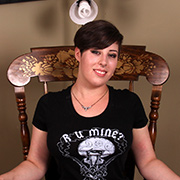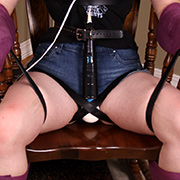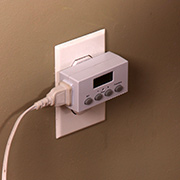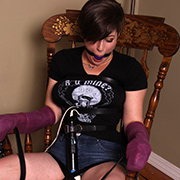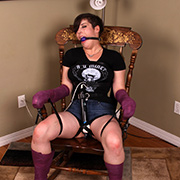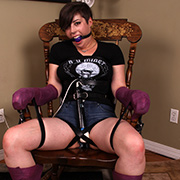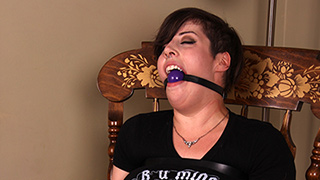 Upon meeting Bailey, I soon discovered she'd never experienced either a forced orgasm or the magic wand. This was obviously a travesty that had to be corrected, but why not get a little science out of it as well? Strapped and vetwrapped to the chair she could only patiently watch as I set the timer to start the experiment. It didn't take long to confirm our previous findings - but that doesn't mean we stopped the tests. Already forced into multiple orgasms minutes into the testing while set to low, Bailey is really going to thrash with the second half on high!
Bailey vs. A Few More Notches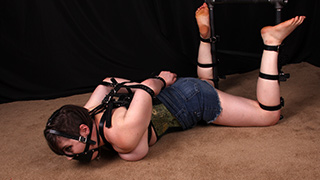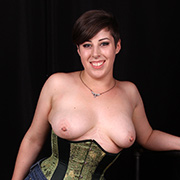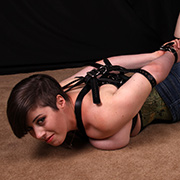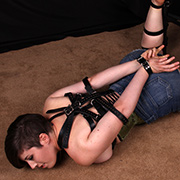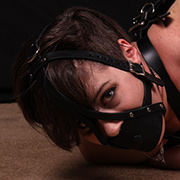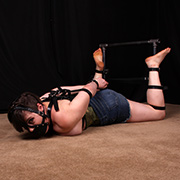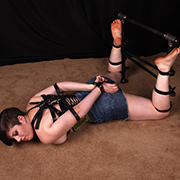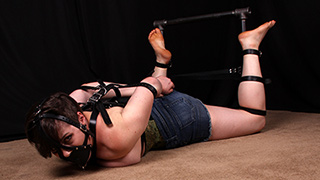 Nothing like a little tight bondage to make a good first impression. At least that was Bailey's welcome after coming through the door. A few belts later and she is helpless on the floor with her breasts and feet conveniently exposed. Struggling and finding no way out nipple clamps are added and pinned to the floor while belts pull her into an arch. The nipple chains are as tight as a bow as I start to tickle her feet. No matter how much she thrashes the belts hold her easily, making sure to pull them a few notches tighter whenever possible.