Bella Ink vs. Her Vulnerability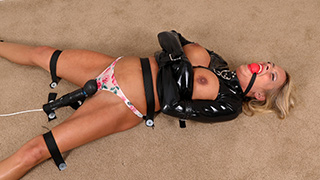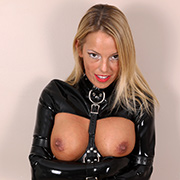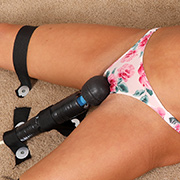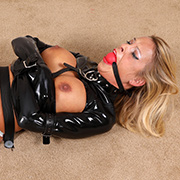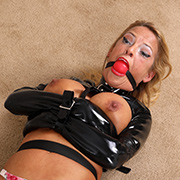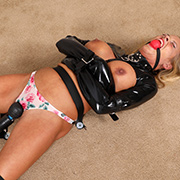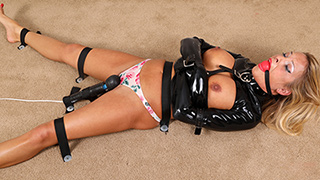 Tying up Bella in vulnerable positions never gets old. Every inch of her body is dialed to eleven so every touch or vibration gets her screaming. Straps lock her waist and legs down while a straitjacket lets her thrash and squirm as much as she wants. Even with the wand on low Bella's body races towards orgasm within minutes. As soon as she does, the tickling begins. Back and forth until she's screaming for some relief. While letting her free isn't an option, I relent and give her the option of which torment she wants. Switching between forced orgasms and tickling, she can't make up her mind.
Bella Ink vs. Double or Nothing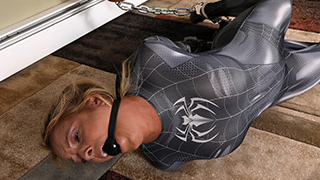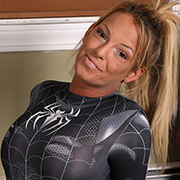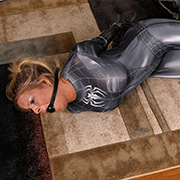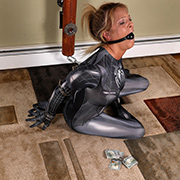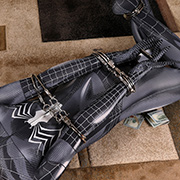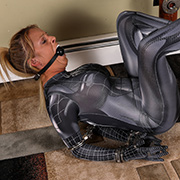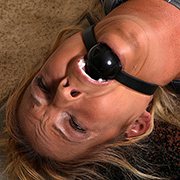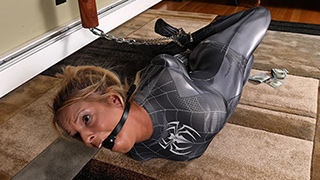 Details matter when accepting a challenge. It was something Bella should have kept in mind when accepting mine. With four hundred dollars on the line, she would try regardless. With a key in hand, she's all too eager to put herself in the waiting cuffs. As promised, I added a few more around her elbows and fingers. Her gagged expression showed that she didn't like her chances. To give her a fighting chance, she's told she'll be stuck like that for two hours unless of course she escapes first. I thought I was generous giving her plenty of time, but apparently, Bella disagreed. That probably was a detail Bella should have asked about at the start.
Bella Ink vs. Her Zipped Silence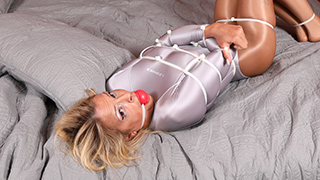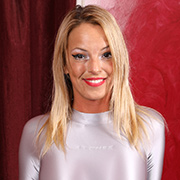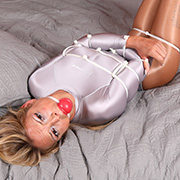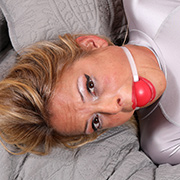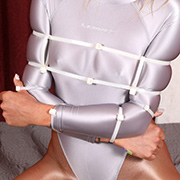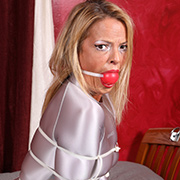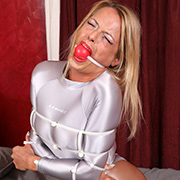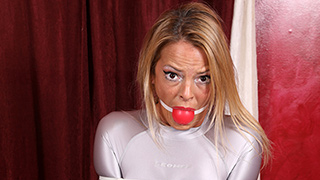 After managing to escape some tied I put her in a few weeks back, I haven't heard the end of it. I guess that's what I get for taking it easy on her. So for today, I figured Bella might need to be humbled a bit. Seeing the pile of zipties she knew she was in trouble. She even tried talking me out of it with promises never to mention her escape again. Unfortunately, my lesson was learned and there won't be any more easy bondage for her. As Bella continued to protest, it seemed fitting to use a ziptie to secure her ballgag as well. She certainly won't be getting that out anytime soon.
Bella Ink vs. Her Tangled Web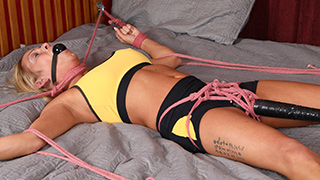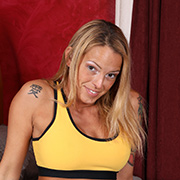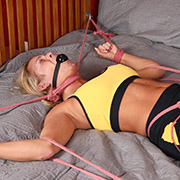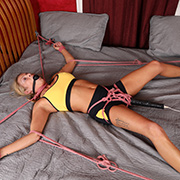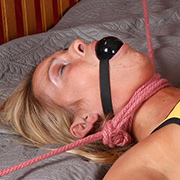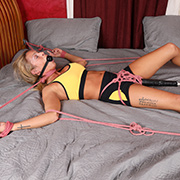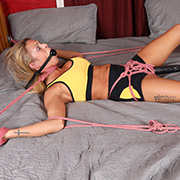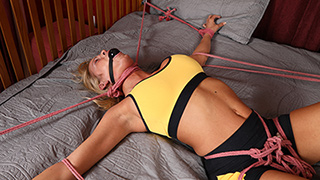 While the magic wand is usually effective for most women, it is a sliding scale. For Bella, that scale starts at 11 with even a few minutes driving her insane. It would be a shame if someone tied her in such a way that anytime she struggles it pulls on her neck ropes. Everything from her arms to her feet is set up to work against her as the wand does its job of bringing her to orgasm over and over. As Bella is so sensitive, her willpower to keep her limbs in check only goes so far. It's only a matter of time before her leg or arms pull in response to her overwhelming sensations and start the cycle over again.
Bella Ink vs. Cold Steel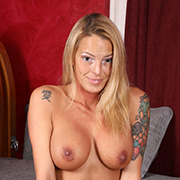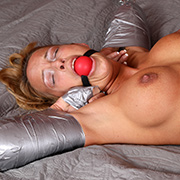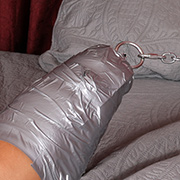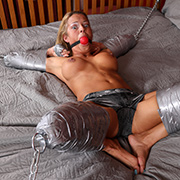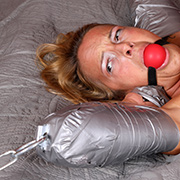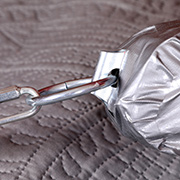 While a frogtied spreadeagle isn't a new idea, it is a fun one. Bella is fortunate to be bound in such a position with her elbows and knees sporting anchors. Add four simple chains, and you have a wildly exposed girl to torment. Little things like laying cold chains across her body. Tickling is certainly not out of the question, either. Bella is definitely not pleased with her situation, but her chains hold her with ease. We'll see how she likes the chains that have been sitting outside in the snow.