Bella Luxx vs. The Job Offer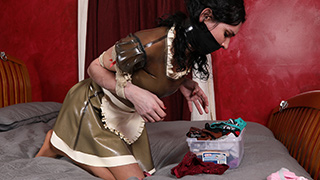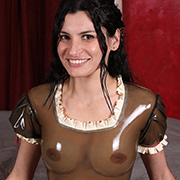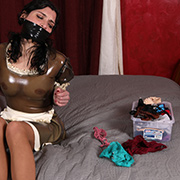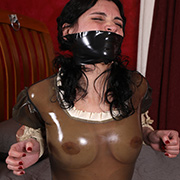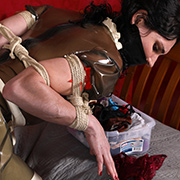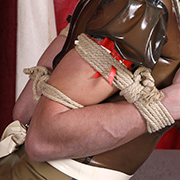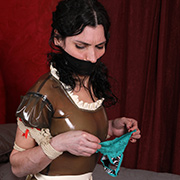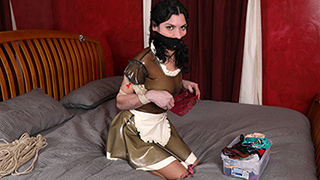 Bella wasn't naive and knew the online ad was too good to be true. With bills stacking up and the hourly rate nearly double her previous job she couldn't resist. What was the harm in an interview? As she suspected, the maid position came with some strings. Rope, to be more accurate. Having played with handcuffs in the bedroom before, Bella couldn't help but think it might be fun. After changing into her uniform, ropes were added to her arms. This made her task of folding panties a bit harder but seemed easy enough. When the interviewer comes she's told she's got the job and she'll be starting immediately. Before she can protest, a tape gag is added and more rope is added. As the door shuts, locking her in the room, Bella kicks herself for walking right into their trap.
Calisa & Bella vs. A Little Leverage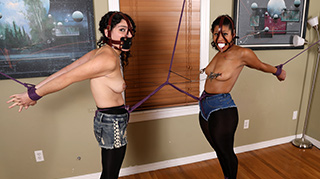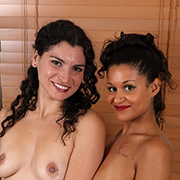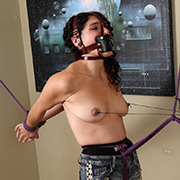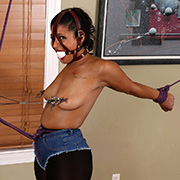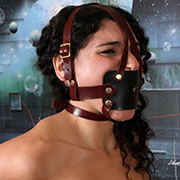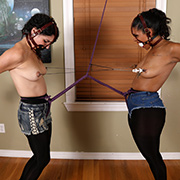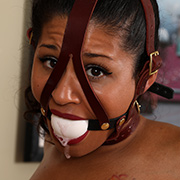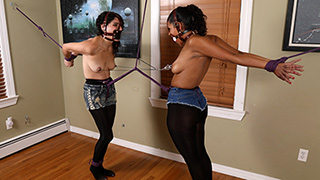 Calisa and Bella didn't believe me when I said I'd tie them up if they lost. You would have thought they would have known by now. Nevertheless, they find themselves reaping the consequences of their poor judgment. With each one blaming each other for their predicament, it seemed like a good opportunity to pit them against each other. With their arms tied to opposing walls, they are connected with crotch ropes and eventually nipple clamps. Unfortunately for them, one more rope is added to the middle of their crotch ropes. When pulled, everything becomes that much tighter.
Calisa & Bella vs. Their Renegotiation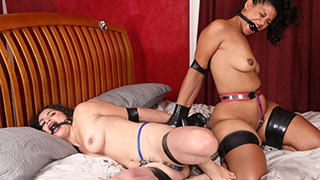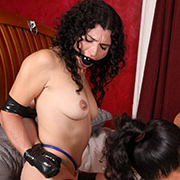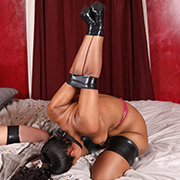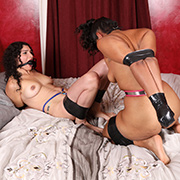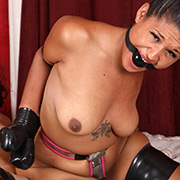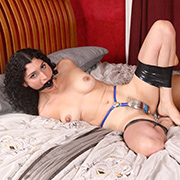 Calisa and Bella had been experimenting with chastity, but with easy access to their keys, they didn't have the willpower to last a few days. They eventually asked if I would hold onto them. I agreed with two conditions. It would have to be at least a month, and if they asked for the keys I could extend their time. After pestering me for release they were up to 3 months. Looking to renegotiate their sentence again I gave them the choice of trying to escape a bondage predicament or staying in their belt. If they failed to escape, their remaining time would be doubled. Desperate for release they were willing to try anything.
Calisa vs. Bella's Surprise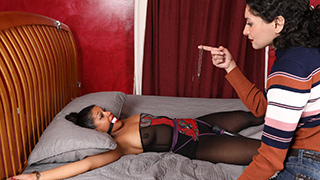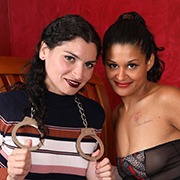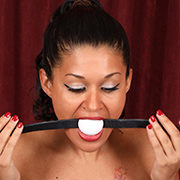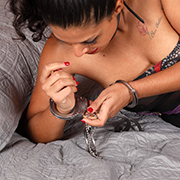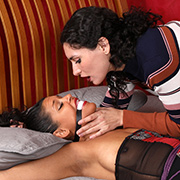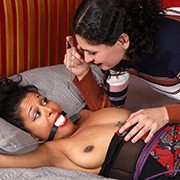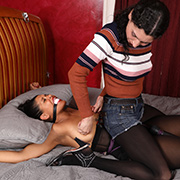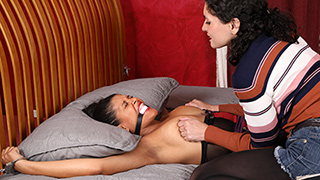 Long distance relationships can be hard so Calisa likes to make self-bondage videos for her man. With her roommate Bella leaving for a trip, she wasted no time locking herself up. The opportunity to be bound and forced to orgasm never failed to excite her. In her eagerness, Calisa left her bedroom door open. So when Bella returned after forgetting her ID she couldn't help but see the scene taking place. Before Calisa could do anything Bella was on top of her, her only key to escape in Bella's hand. One thing is for certain, Bella's won't be passing up the opportunity to have some fun. She might even postpone her trip for a day or two.
Bella Luxx vs. Form Over Function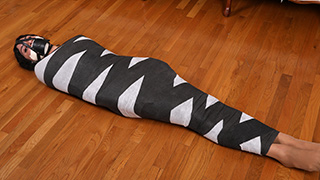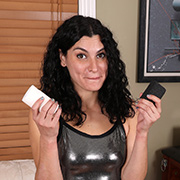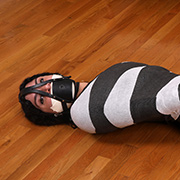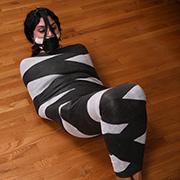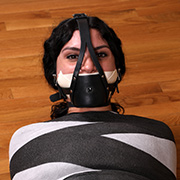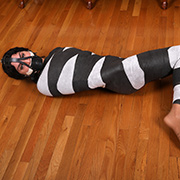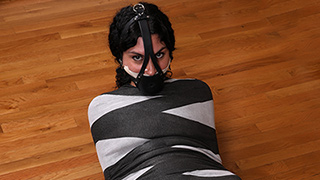 Bella has never been mummified so instead of a normal wrap, I decided to add some flair to it. First, she's wrapped top to bottom in black vetwrap. The second layer is a crossing pattern using black and white. Unfortunately, when trying something new, it's easy to overlook some details. The end result being the wrap is not as secure as I'd like it to be. Will Bella be able to take advantage of this and escape? If anyone can do it, it would be Bella.