Bella Trix vs. A Slow Escalation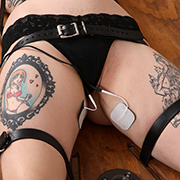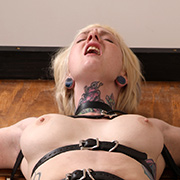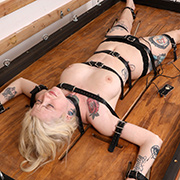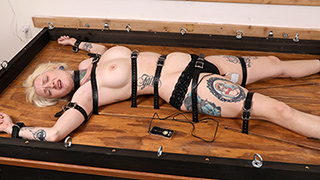 Bella's always had a love/hate relationship with her visits. Always excited before her arrival, but soon is vocalizing her regrets. Today was no different as she was tightly strapped down to the table. Once Bella was helpless I figured we'd pass the time doing some of her favorite activities. Tickling and TENS. To ensure she doesn't get any reprieve, I set the TENS to 30% power with automatic power increases of 2% every minute. The time between shocks is filled with tickling and unfortunately, sometimes overlap. Once you move past her threats, cursing, and mock displays of discomfort you can tell she's having a blast. She just doesn't want to admit it.
Bella Trix vs. Her Pop Quiz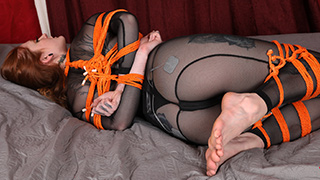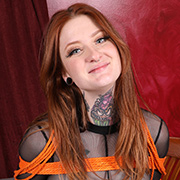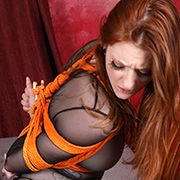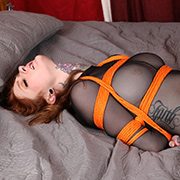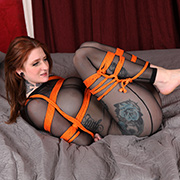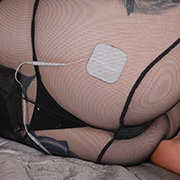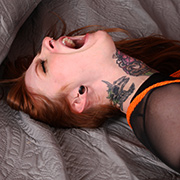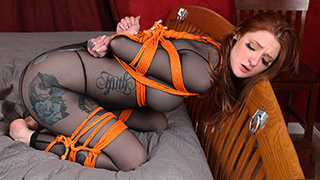 Once Bella was tied up and the TENS pads were attached, she knew she was in trouble. While shocking them relentlessly while bound is fun, it's better if you give them a chance. For Bella, she is asked what the state capitals are for all 50 United States. For every incorrect answer, she gets a shock. For multiple incorrect answers, the level goes up. It only takes a few shocks before her brain turns to mush, and the anticipation of the next shock is simply too distracting. By the 15th shock, she's desperate to get free, but there are still many more states to go.
Bella Trix vs. The Afterthought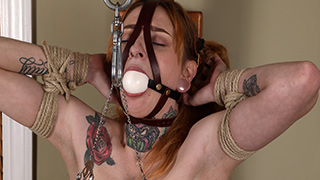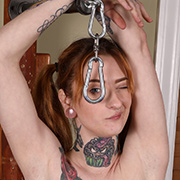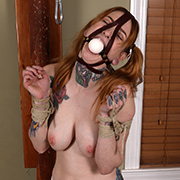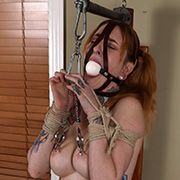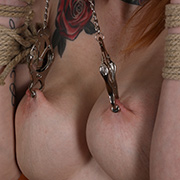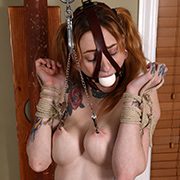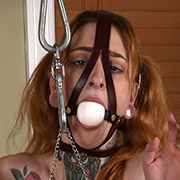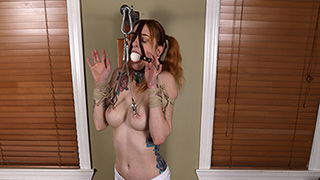 Bella's next scene was going to be a challenge for her. With her nipple clamps attached high on a pole, she's forced onto her toes. Any dip and it's instantly felt in her sore nipples. Just as she's attached, I get a call from a friend I haven't talked to in years. With Bella an afterthought, she's now completely helpless in her predicament. With her fingers tied, she's unable to undo the clamps, and her gag moans for help go unheard. By the 10-minute mark, her legs are shaking and desperate for relief. As they say, there's no rest for the wicked, and Bella definitely qualifies!
Bella Trix vs. Her Level Up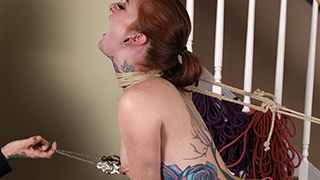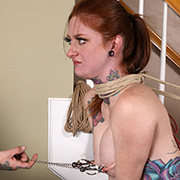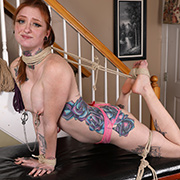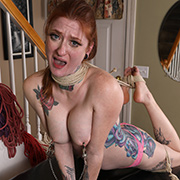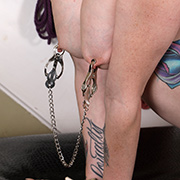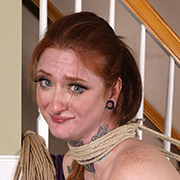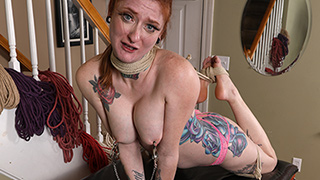 Flipping through bondage pics on her phone Bella smiles and points that the screen. She was looking to try something challenging and this would do it. Before she had a chance to change her mind, Bella is stripped down and tied to the top of the cage. Pulled into an arch, her neck rope is tied to her feet forcing her to maintain the difficult position. As the seconds tick by I can see she already wants out. She's reminded that it's only a challenge if she's actually challenged. Realizing she's in no position to argue, she soldiers on. You know it's a good predicament when she says nipple clamps were the easy part.
Bella Trix vs. Blissful Isolation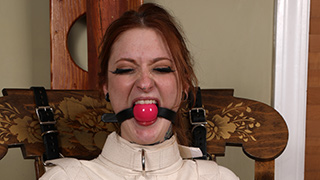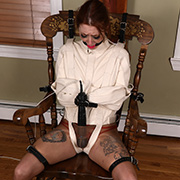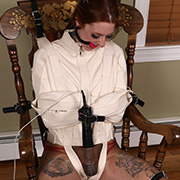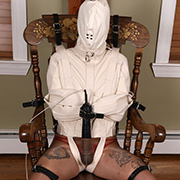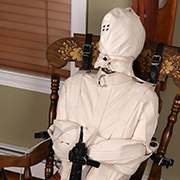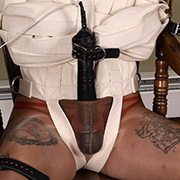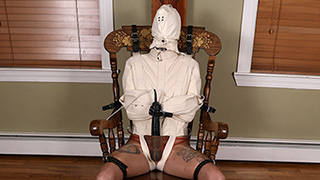 After a long day of doing mean things to Bella I felt a bit guilty. Maybe it wouldn't hurt to let her have an orgasm or two before the day is out. With her fitted tight in a straitjacket, belts lock her tight to the chair. A wand is stuffed down her pantyhose while a gag makes sure she doesn't make too much noise. Knowing how much she hates hoods, I couldn't help but be a little mean. We can't give her the wrong idea after all. I'm sure after a dozen or so orgasms she won't care.