Bella Ink vs. Her Vulnerability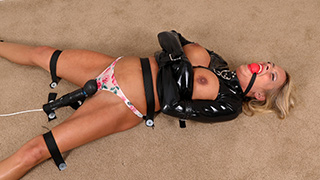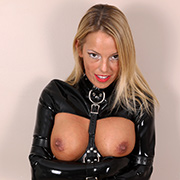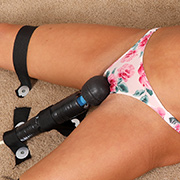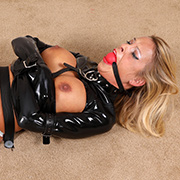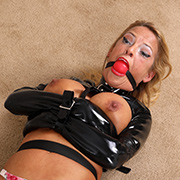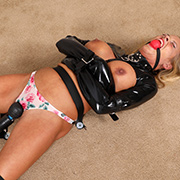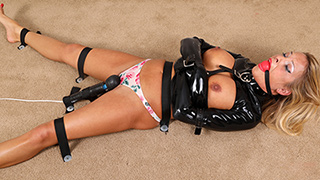 Tying up Bella in vulnerable positions never gets old. Every inch of her body is dialed to eleven so every touch or vibration gets her screaming. Straps lock her waist and legs down while a straitjacket lets her thrash and squirm as much as she wants. Even with the wand on low Bella's body races towards orgasm within minutes. As soon as she does, the tickling begins. Back and forth until she's screaming for some relief. While letting her free isn't an option, I relent and give her the option of which torment she wants. Switching between forced orgasms and tickling, she can't make up her mind.
Brat vs. Her Custom Prison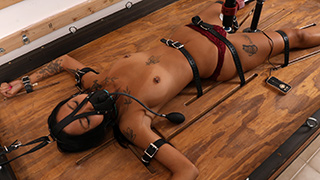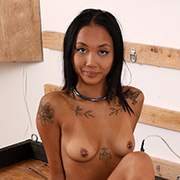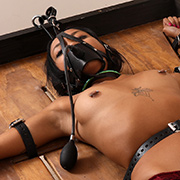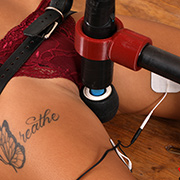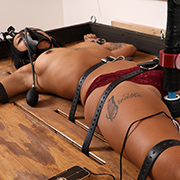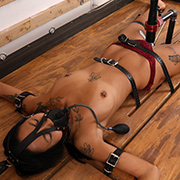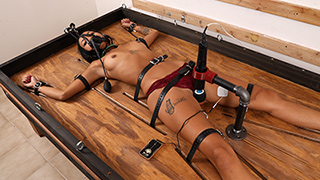 While playing with Brat months ago, she was doing an excellent job of living up to her name. With her tiny frame, she manages to find a way to wiggle out of almost anything. After taking a few of her measurements, I set out to build something special. When she returns, Brat can't wait to try it out but isn't prepared for some surprises I have in store. A pump gag, electric shock, tickling, and forced orgasms are just the start to get her fighting to get free. Sadly for my dear Brat, there will be no escape this time. We're going to get hours of testing in until I'm 100% convinced it's inescapable.
Brat vs. The Forced Orgasm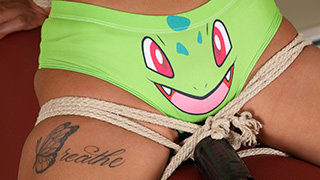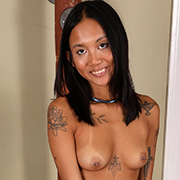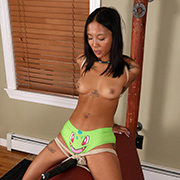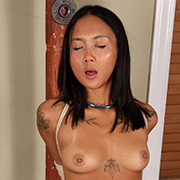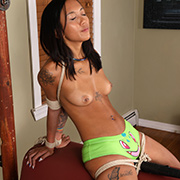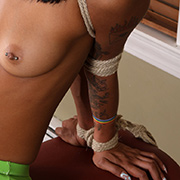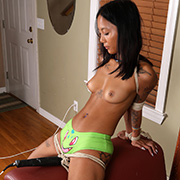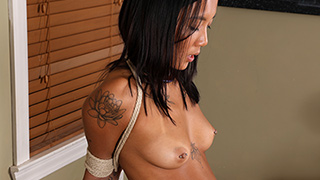 From the moment Brat walked in the door, she made it known she was up for a challenge. Being a fan of the site, she also knew exactly what she wanted to try. Happy to oblige, Brat's arms and elbows are cinched tight and placed on the padded horse. After the wand is tied in place, her legs are tied as well to complete her immobilization. Having watched so many other girls try and fail to make it to the end without orgasming, Brat knew she could hold out. After the first few minutes, it certainly wasn't looking good. I think the mix of tight bondage and a perfectly placed wand might be too much for her. Then again, maybe this is what she wanted all along. She is a brat, after all.
Piper vs. Her Slow Buildup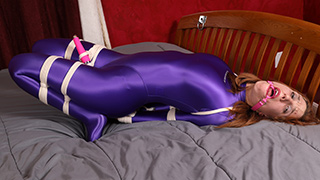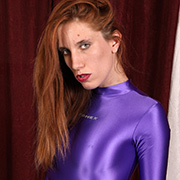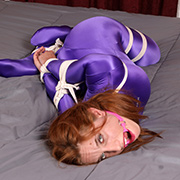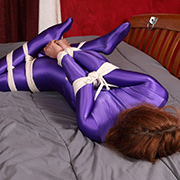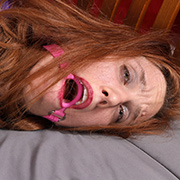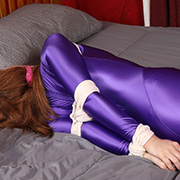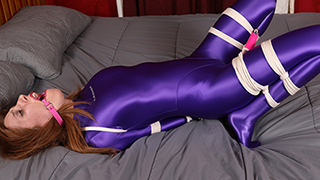 It is going to be a long day for Piper, so there is no need to bring things to a climax too quickly. Tied tightly in her purple catsuit, she squirms and struggles but knows she won't be escaping. Between her legs is a vibrator buzzing away, teasing her relentlessly. It's not quite strong enough to do the job and worse, every time she struggles it pulls away. If nothing else, she'll be nice and warmed up for the rest of the day. Those orgasms have to be rationed out after all.
Sage vs. Her Balancing Act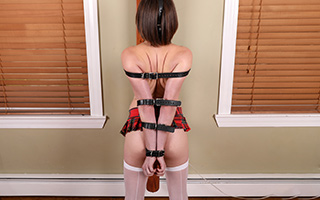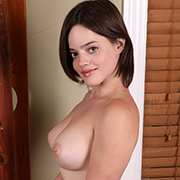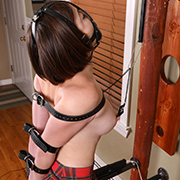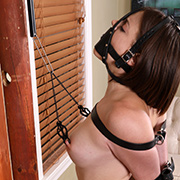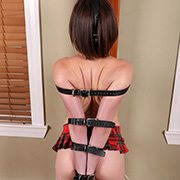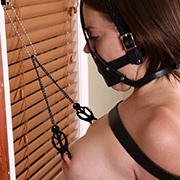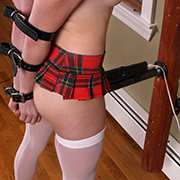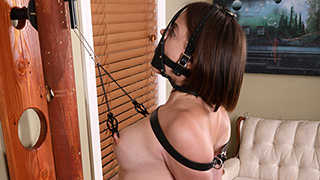 Sage was hoping for some quality with her favorite wand. Nothing comes free so she's going to need to work for it. With her arms pulled tight behind her and vibrator buzzing below her she's already in her happy place. Her bliss is short lived as soon as her nipple clamps started to pull upwards. Sage has to go on her toes to keep the pressure off and lifting herself off the vibe as well. The cycle continues keeping her frustratingly on the edge of orgasm. She's eventually given one minute to cum before the clamps pull her to her toes for good.