Briella vs. The White Lies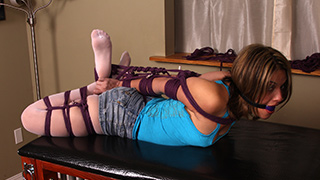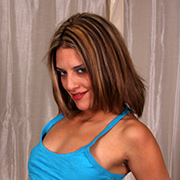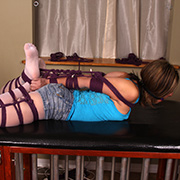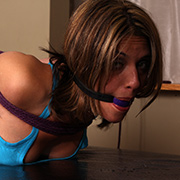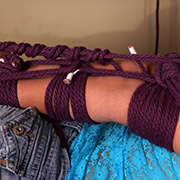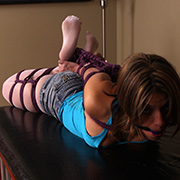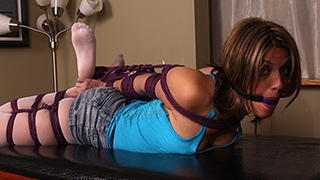 I could tell from the start she was no stranger to ropes, but I played along anyway. As long as she pretended to have never been tied up before, I pretended to be a rope newbie. If she was hoping to escape easily from shoddy ropes, Briella was in for a surprise. Once her first leg was bound it was obvious this wasn't my first time. As her other leg and arms soon followed, we continued with our white lies. Her not wanting to admit she was hoping for an easy escape and me nodding agreement when she asked if I'd let out her soon. One thing is clear: Briella will think twice before telling any more white lies in future.
Briella vs. Her Clear Trouble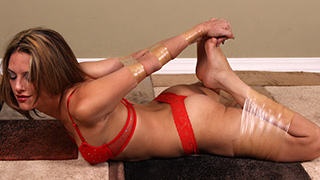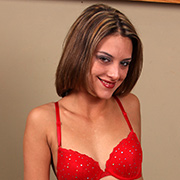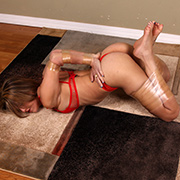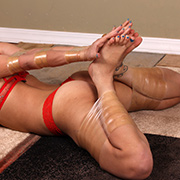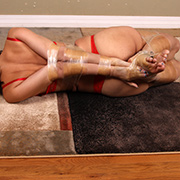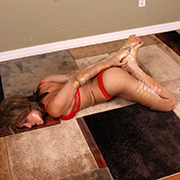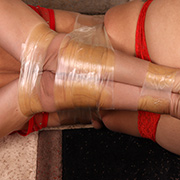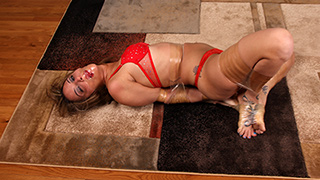 Eyeing the clear tape in my hands, I could tell what Briella was thinking. A strong breeze can usually rip the cheap packing tape away, and her upcoming bondage was going to be momentary at best. Wrapping her legs first, the lack of noise tipped her off that something was awry. Silently, the tape was soon locking her elbows together, continuing to compress tighter long after it was cut from the roll. Her mouth now stuffed with a rag, the tape circles her mouth and clamps the cloth gag tightly in place. Muffled mews of protest struggle to escape her packed mouth, with little success. Her fingers are saved for last as several coils of tape render them useless. Clear or not, this tape meant business, and Briella knew she was in trouble.
Briella vs. Her Floating Orgasms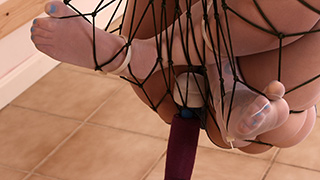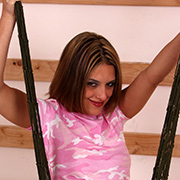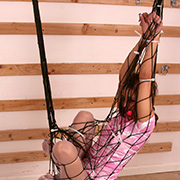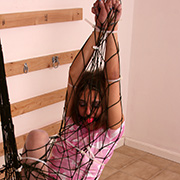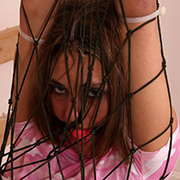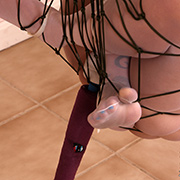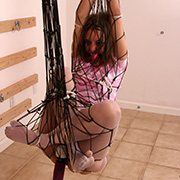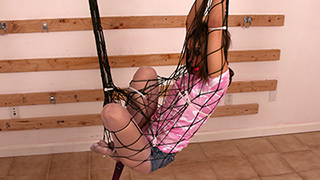 A combination of zipties and netting crisscross over Briella's body, easily keeping her struggles to a minimum. Once suspended, all she can do is swing helplessly; a victim to Newton's third law. After adding several more zipties, a magicwand is pushed through the net. The strands pushing in just the right spot send her quickly to her first orgasm. Her only reprieve are the bouts of tickling she receives on her feet, legs, arms, and sides. Still, something tells me that Briella's in no rush to struggle free.
Bella & Briella vs. Computer Control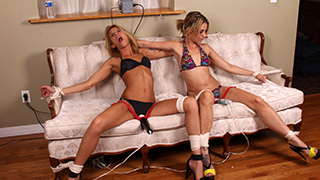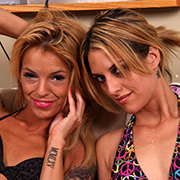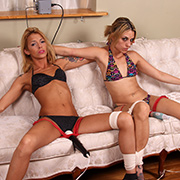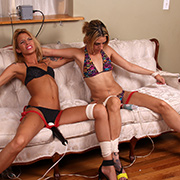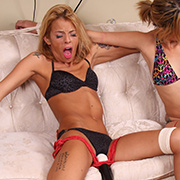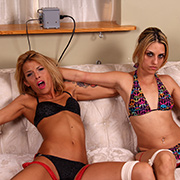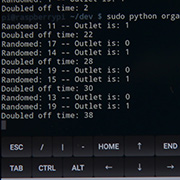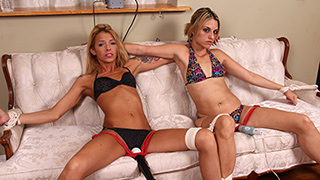 These days, there seems to be an app for everything. With a little hardware and a splash of code, Briella and Bella found themselves helpless to the computer's random torment. Both girls struggle in anticipation of their next tease; each time it comes, it causes them to jump in surprise. Any pleasure they get is short lived as the program shuts it back quickly, keeping each girl thoroughly frustrated. Just when they thought it couldn't be any worse, the settings are changed to tease them on and off every few seconds, driving them wild.
Bella & Briella vs. Their Role Reversal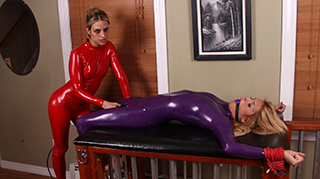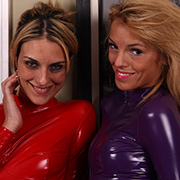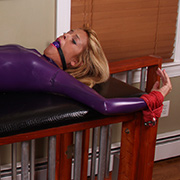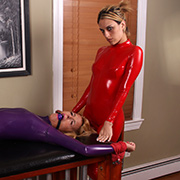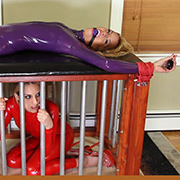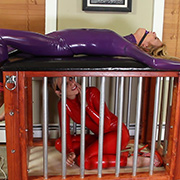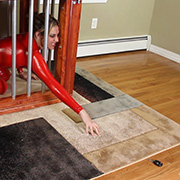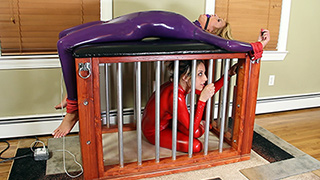 Always the Domme, Briella pawed her latest captive with curiosity. What if she was captive for once? Better yet, what if she could do it on her own terms? Her plan for Bella would be to give her the key to the cage below her, giving her power over her release. At first Briella loved the rush her new confinement gave her. Her only method of escaping was to torment Bella through tickling and orgasm denial. To her surprise, however, Bella enjoyed her power and wasn't going to give it up in exchange for an orgasm. As the minutes of captivity passed, the game soon lost its appeal for Briella and she was starting to panic. Desperation soon took hold and Briella lunges for the release remote, knocking it from Bella's bound wrist. The remote well out of reach now, there's only one way out... at least for Bella.