Brittany vs. The Time Killer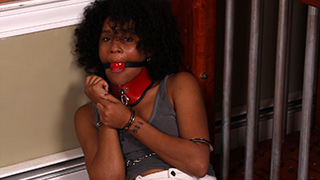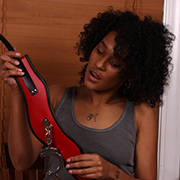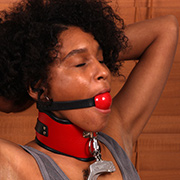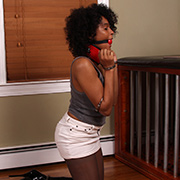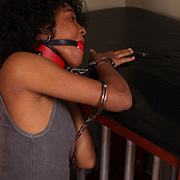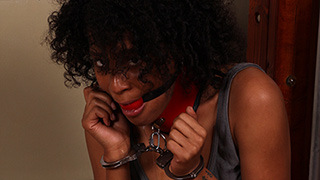 Brittany arrives at her friend's house a couple hours early and makes a shocking discovery. She knew her friend was into bondage but never knew how much. Finding all her toys she can't help but try it out for herself. With the keys to get free right in front of her what could go wrong? Brittany's lack of self-bondage experience makes itself evident very soon and learns the first two rules the hard way. Test your release and always have a backup. Instead, her short little adventure is extended by several hours. Plenty of time to learn from her mistakes.
Brittany vs. The Forced Experiment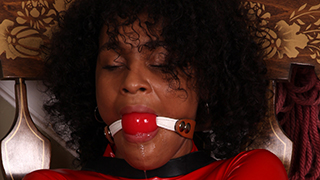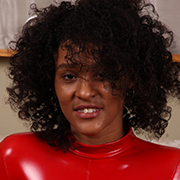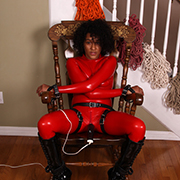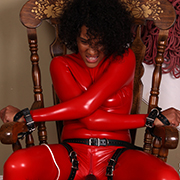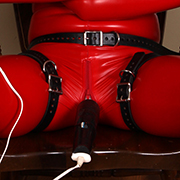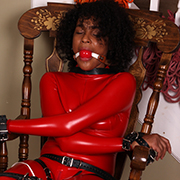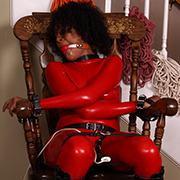 As per the norm around here when a newbie wants to know more about the fabled magic wand, I'm happy to let them experiment. Brittany starts off in a catsuit with a handy crotch zipper for keeping the wand pressed hard against her. Once the zippers close around the head there's no escaping it. A multitude of belts strap her down tight to the chair while a large red ballgag keeps her quiet. When the vibe goes to work it looks at first that maybe I and misjudged its power over women. By the third interval however, the story starts to change and her resilience starts to fade.
Brittany vs. The Rope Test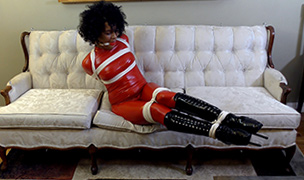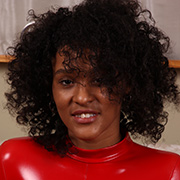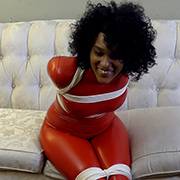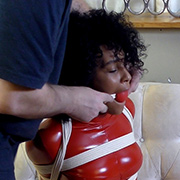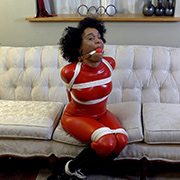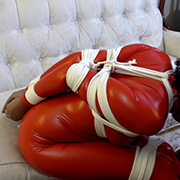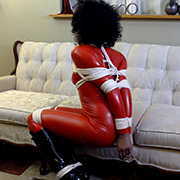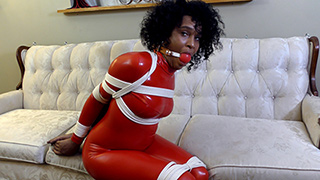 Newbie Brittany can't wait to try everything. Catsuits, ballet boots, ropes, gags... she wants it all. Once she's in the sexy red catsuit and thigh high ballet boots the real bondage begins. Like with all newbies a quick flexibility check is in order and it turns out he elbows touch with ease. Not one to miss an opportunity she's rigged up nice and tight in no time, elbows welded behind her. Brittany can tell right away this is not the simple bondage she was used to. Nor was the 2" ball gag strapped tightly in her mouth. Knowing she'll be tied up for a while she tries her best to wriggle free but nothing budges. This only frustrates her more but that won't help her now.