Brooklyn vs. The Pussy Trap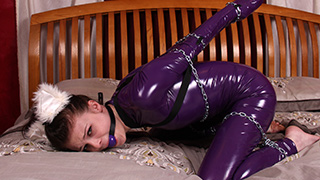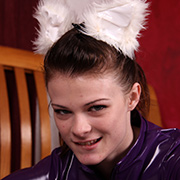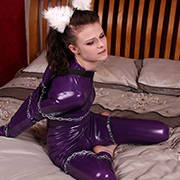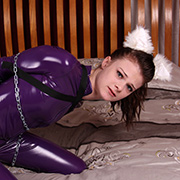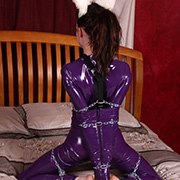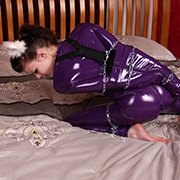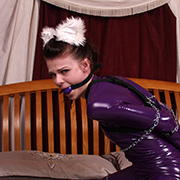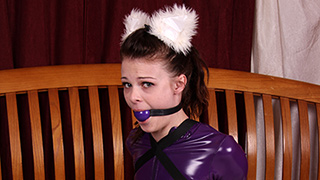 When a girl wants to play kitty cat there are a few rules most are not accustomed to. Brooklyn was too enamoured with her catsuit to care; too worried her ears were straight instead of the chains encircling her body. When the ballgag finally went in her playful mews took on a more serious tone. The little bit of stretching her armbinder allowed was immediately arrested by the chains locked around her arms. With no hope of breaking free, this pussy cat will have to find a way to please her owner for any release.
Brooklyn vs. A Tight Squeeze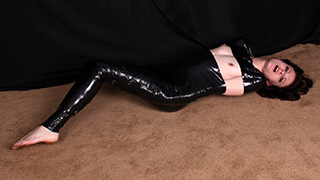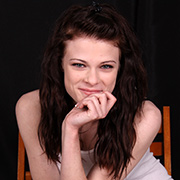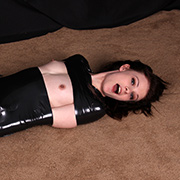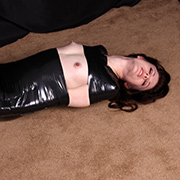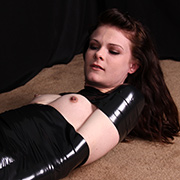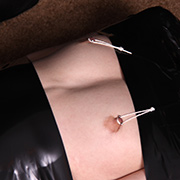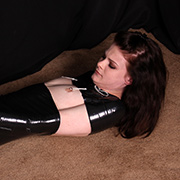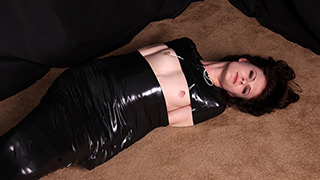 The look always starts out the same. This isn't so bad, I'm going to pretend I'm stuck and wiggle free when he leaves the room. A pull here, a tug there and she a brief grimace of doubt flashes on her face. It may take a bit more effort than expected. It doesn't take Brooklyn long to escalate to a full exhausting struggle. All the while the vinyl tape coating her bare skin is slowly contracting; squeezing her ever tighter. Her breath shallows a bit as she tries to refocus her energy to stop the compression. All hope of escape is gone now and by the grin on his face it won't come any time soon.
SB Challenge: Brooklyn's Strappado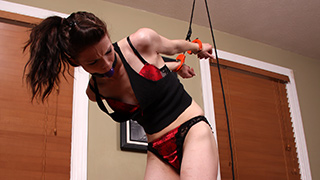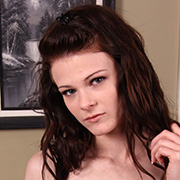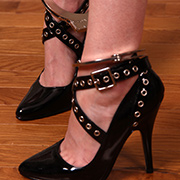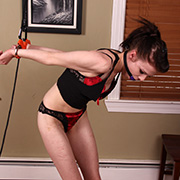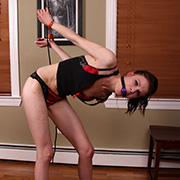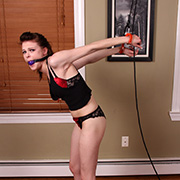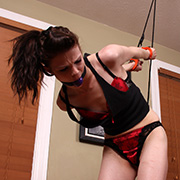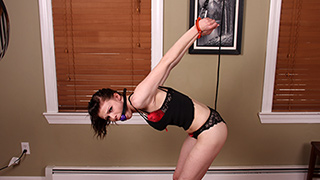 Brooklyn start her debut here with a self-bondage challenge. She's instructed to put on high heels (strapped on), leg cuffs, ball gag, and handcuffed behind her back. Simple to start, even for her first time trying self-bondage, but the challenge is a strappado. Her plan is to use a rope ratchet to hoist her arms as high as they will go. To escape she'll simply unhook her handcuffs to reach the nearby key; or so she plans. As Brooklyn clicks her arms higher and higher she pushes herself to the limit, unable to go further. At her limit she fumbles with the hasp to get free but can't raise her handcuffs up to release them. Drool spilling freely on the floor as she's forced to stay bent over. If only she didn't pull them so high.