Cali Logan vs. The Black Wrap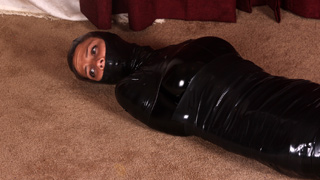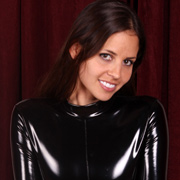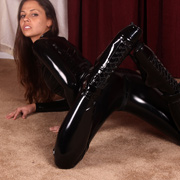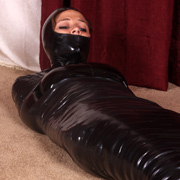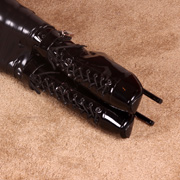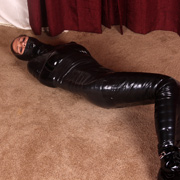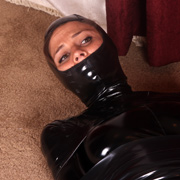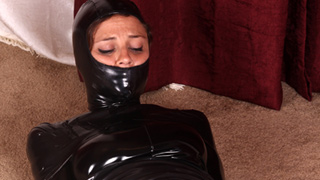 One loop at a time. Starting with her upper body I wrap overlapping layers of vinyl tape around her body. Inch by inch she feels the tape struggling to pull back into shape. Like a 100 foot snake coiling tightly around her body. Once the coils reach her hands he moans in protest. Cali's muffled grunts are muted by her panties taped tightly in her mouth and easily ignored. The process quickens as I move down her legs and reach her ankles. Through the small opening of the hood Cali's wearing she pleads for release but knows she's going to be stuck for a while. A few hours should calm her down a bit.
Cali Logan vs. The Zip Suit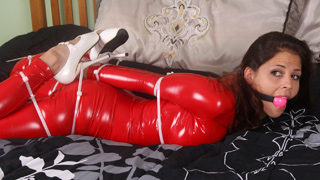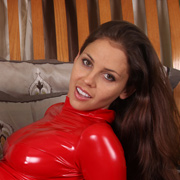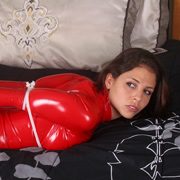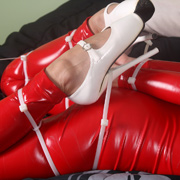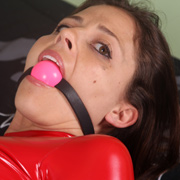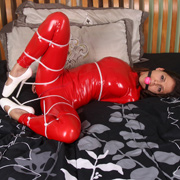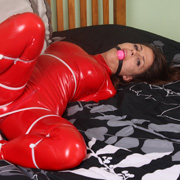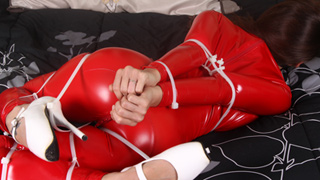 While rope unquestionably gets the limelight for preferred restraints it's a shame to overlook its cousin the zip tie. Take Cali for example; my plans to frogtie her and cinch her elbows together could easily be done with rope. Why hide her sexy, shiny body under coils of rope though? With only a few simple zip ties Cali is completely immobile within minutes. No pesky knots for probing fingers to until. They even make sure she can't kick off her heels! Something a bit too loose? Making things tighter is never a problem as she soon found out.
Cali Logan vs. The Four Rings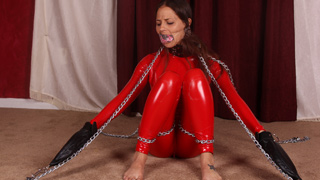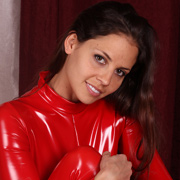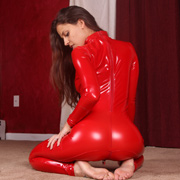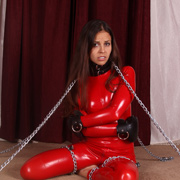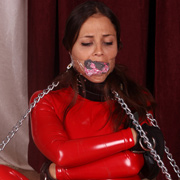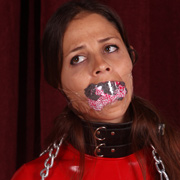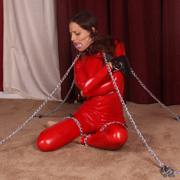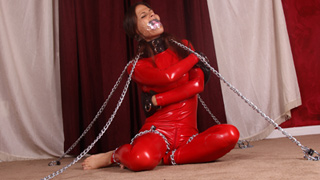 I can't remember what she did to deserve her punishment, but I'm sure she deserved it. She started with a thick leather collar around her neck and four chains running to the floor; trapping her in the middle. Cali's hands are secured into leather mittens and connected behind her with her arms crossing in front. With even her legs chained together the position leaves her with no way to get comfortable. The chains ensured she couldn't even lay down and forcing her to fidget for comfort. Before Cali could get too mouthy about her predicament however, I wrap a nice tight tape gag around her mouth. Now if I could only remember what she did so I know how long to leave her like this.
Cali Logan vs. The Key Puzzle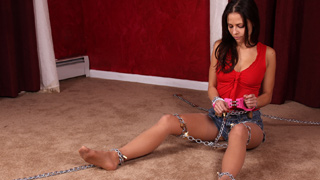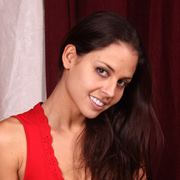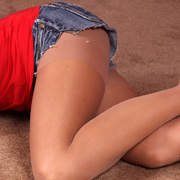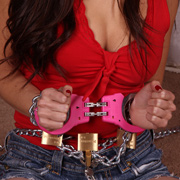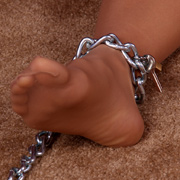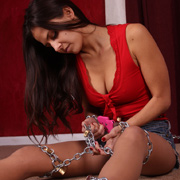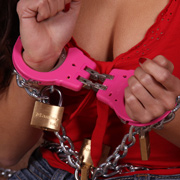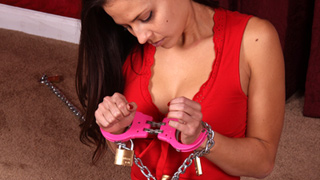 Thanks to a thrift store find I now had a nice pile of unmatched locks and keys. When I gave Cali the job of matching them up she scoffed and took her sweet time. In obvious need of some motivation I chain her to the floor using the mismatched locks in the process. With her arms and legs well secured to bolts in the flooring Cali wasn't going anywhere soon. With a pile of keys in front of her now her predicament is clear and her motivation strong!
Cali Logan vs. Her Instructions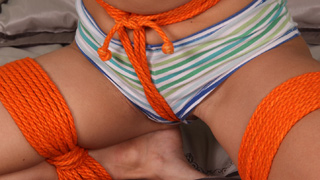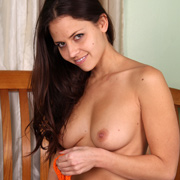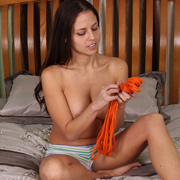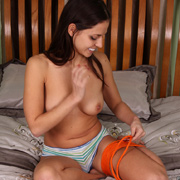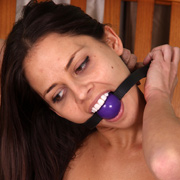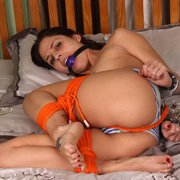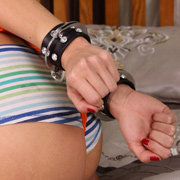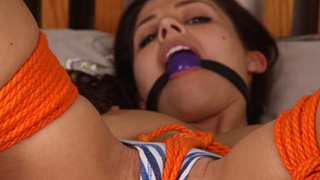 The note on the door was simple and to the point, "Make good use of the toys on the bed and I'll see to it that your efforts are well rewarded." Excited, Cali was down to her panties before reaching the bedroom leaving a trail of clothes in her wake. Handcuffs, ropes and a ball gag. Simple enough she thought as she set to work. Soon donning a frogtie, crotchrope and ball gag Cali wasted no time looping the handcuffs through her crotchrope and locking them behind her. Tugging the handcuffs rubbed her crotchrope in just the right way but only enough to tease. All she could do now is wait for her lover to return and make good on a promise.