Calisa vs. Her Chosen Difficulty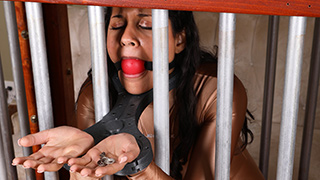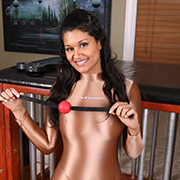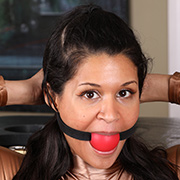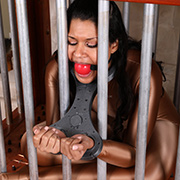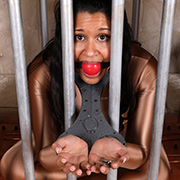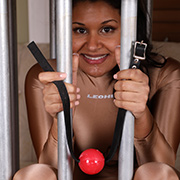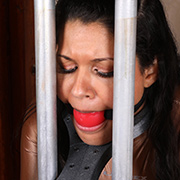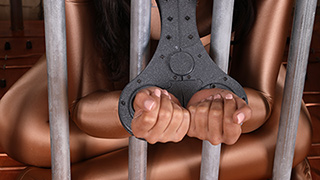 For a while, Calisa had hinted that she wanted to spend some time in the cage. Since it was her idea, I figured I'd let her have a hand in the difficulty. Unsurprisingly, she opted to crank it up a few notches, not realizing what she was getting herself into. After she straps her ballgag in, she makes her way into the cage with spikes on the bottom. Her sentence hasn't even started, and you can see she's uncomfortable. A fiddle is added to her predicament, making it extremely difficult to move away from the spikes digging into her ass. Through her gag, she admits she was a little too bold, but we know it's a little late for that realization. Calisa will just need to struggle harder!
Calisa & Bella vs. A Little Leverage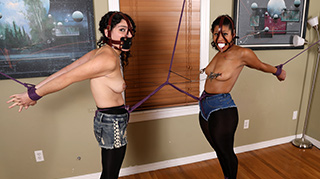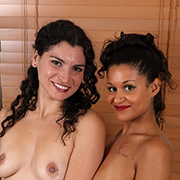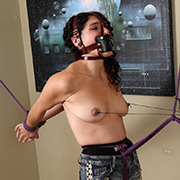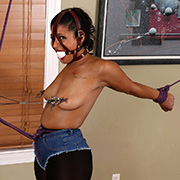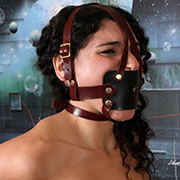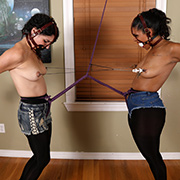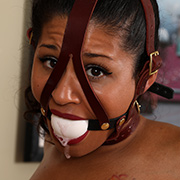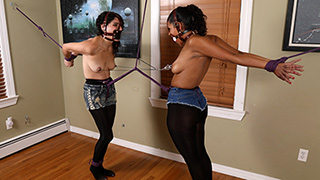 Calisa and Bella didn't believe me when I said I'd tie them up if they lost. You would have thought they would have known by now. Nevertheless, they find themselves reaping the consequences of their poor judgment. With each one blaming each other for their predicament, it seemed like a good opportunity to pit them against each other. With their arms tied to opposing walls, they are connected with crotch ropes and eventually nipple clamps. Unfortunately for them, one more rope is added to the middle of their crotch ropes. When pulled, everything becomes that much tighter.
Calisa & Bella vs. Their Renegotiation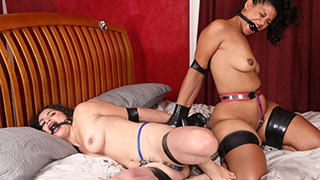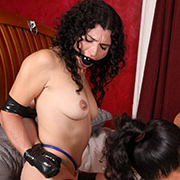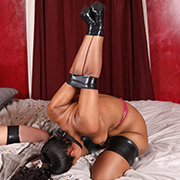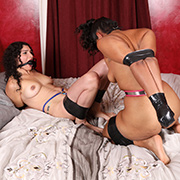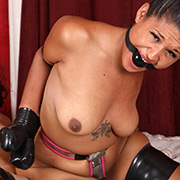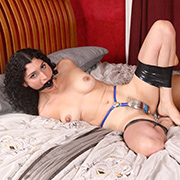 Calisa and Bella had been experimenting with chastity, but with easy access to their keys, they didn't have the willpower to last a few days. They eventually asked if I would hold onto them. I agreed with two conditions. It would have to be at least a month, and if they asked for the keys I could extend their time. After pestering me for release they were up to 3 months. Looking to renegotiate their sentence again I gave them the choice of trying to escape a bondage predicament or staying in their belt. If they failed to escape, their remaining time would be doubled. Desperate for release they were willing to try anything.
Calisa vs. Bella's Surprise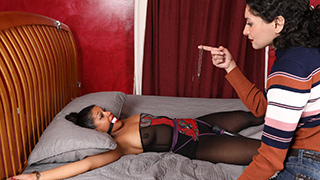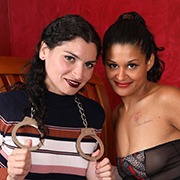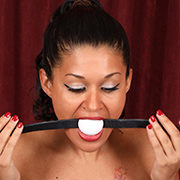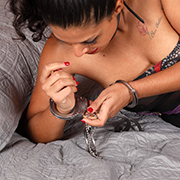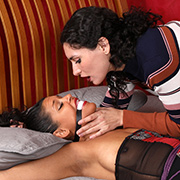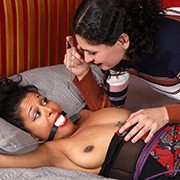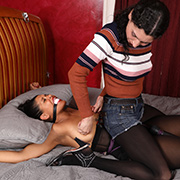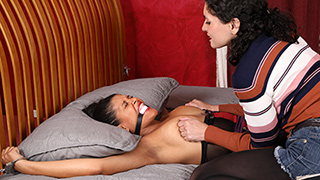 Long distance relationships can be hard so Calisa likes to make self-bondage videos for her man. With her roommate Bella leaving for a trip, she wasted no time locking herself up. The opportunity to be bound and forced to orgasm never failed to excite her. In her eagerness, Calisa left her bedroom door open. So when Bella returned after forgetting her ID she couldn't help but see the scene taking place. Before Calisa could do anything Bella was on top of her, her only key to escape in Bella's hand. One thing is for certain, Bella's won't be passing up the opportunity to have some fun. She might even postpone her trip for a day or two.
Calisa vs. Her First Warning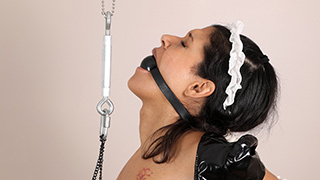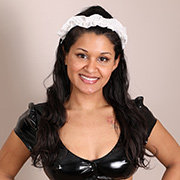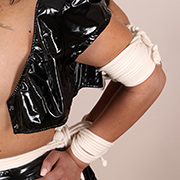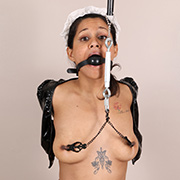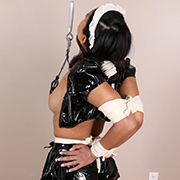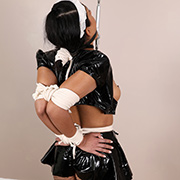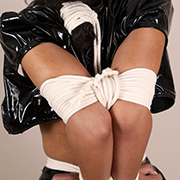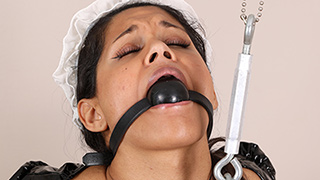 After hiring Calisa to be a bondage maid, she seemed to be doing great at first. Despite her arms usually being tied, small items seemed to go missing. After a planted $100 bill went missing it was time to have a talk with her. With her arms cinched behind her, she's brought into the back room to get a confession. Nipple clamps are added and attached to a special device. At the press of a button, she's on her toes desperate to relieve the tension on her nipples. By the end of it, Calisa is certain she never wants to get caught again.