Camila vs. Fire & Ice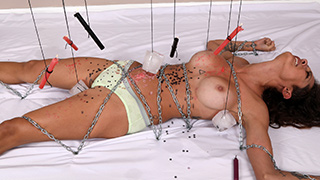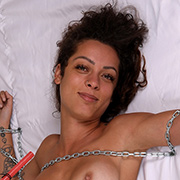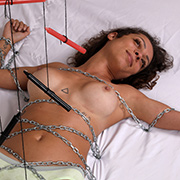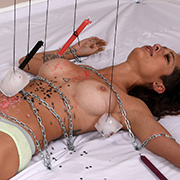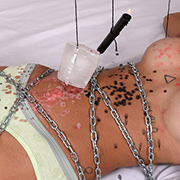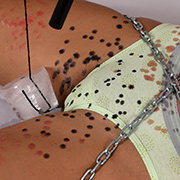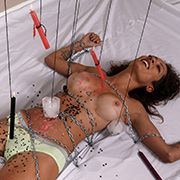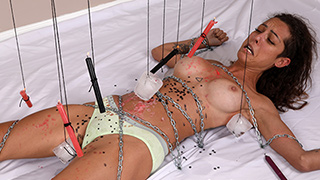 For months Camila has been prodding me to try wax play with her. On her most recent visit I surprised her but with a few twists of my own. She's bolted to the floor with chains to limit her ability to squirm away from what's to come. Candles are suspended with string above her legs, waists, stomach, and chest. She is blindfolded to heighten her senses further as the candles spin above her, randomly dripping over her body. To really push her over the edge, blocks of ice attached to string are suspended above her. Hardly able to move, Camila can only wiggle to escape the ice pressing against her skin.
Camila vs. Her Easy Reward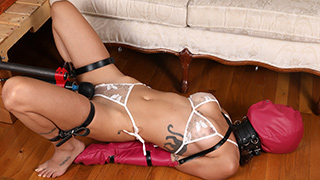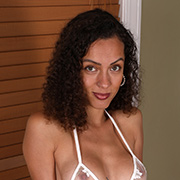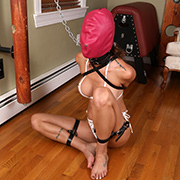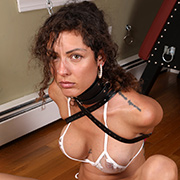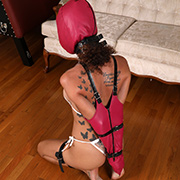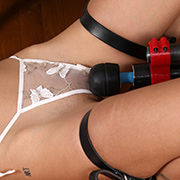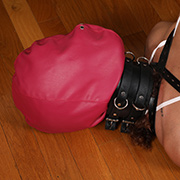 I shouldn't be surprised that Camila knew exactly where the magic wand was in the room. Even bound in an armbinder, collar, and hood, she would easily find it. After being chained to the post for the past hour, she certainly deserved a reward. Disconnecting the chain to her collar, I set her free to find her reward. Once she found it, Camila went right to work to get her prize. As she works towards her first orgasm, she seems to forget her bondage and settles in for an enjoyable afternoon.
Camila vs. Her Craving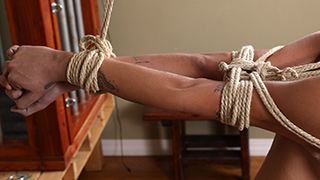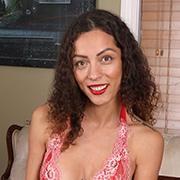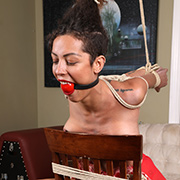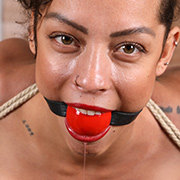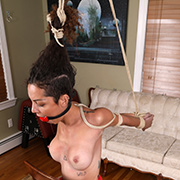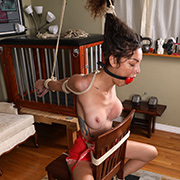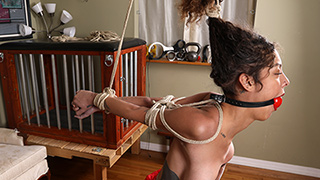 When Camila reach out to me she made her intentions clear. It had been far too long since she had been tied up and was a travesty that had to be rectified ASAP. Always happy to help in these situations, a strappado tied off to her hair seemed a good start. Even when the ballgag was strapped tight around her head you could see her smile never faded. Camila was loving every second. To make sure her craving was well satiated, a crotch rope is tied to reward her struggles. If her constant flow of drool is any indicator, it would appear to be mission accomplished.