Claire vs. Her Pink Struggle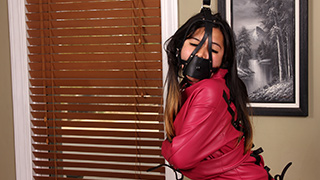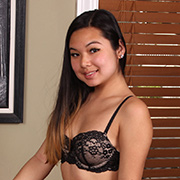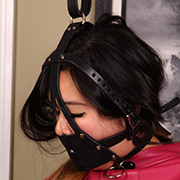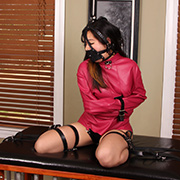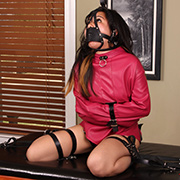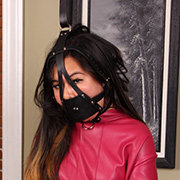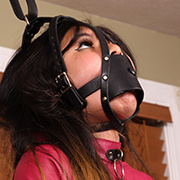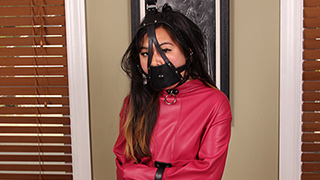 With her first experience with bondage having been in ropes, it was time to step things up a bit. While strapping a straitjacket onto her, she was pretty relaxed, at least until the belts started to pile on. Some were placed around her legs to frogtie them. More to keep them held apart. Finally, one last belt was pulled tight to the ceiling, keeping her posture and position firm. Escaping the straitjacket was a long shot to begin with, but was now nearly impossible. Claire was hoping for a full gambit of bondage when she walked through the door; little did she know her experience had just begun.
Claire vs. The Seesaw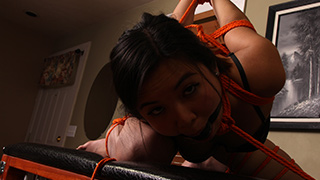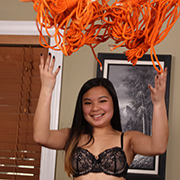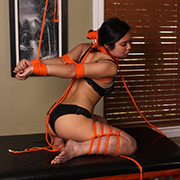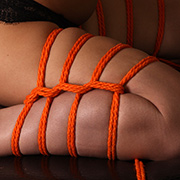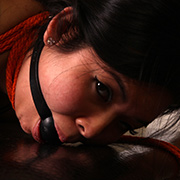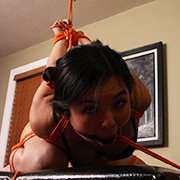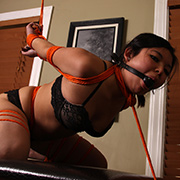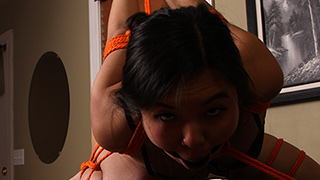 Finding a comfortable position is easier said than done for Claire. With her arms in a strappado she can't help but pull up. This pulls her neck rope taut, providing no relief to her arms. Her neck now tired, she tries to lie down when her hair tie pulls tight. Claire's crotch rope keeps her focused while ensuring that her predicament never slackens. Drool starts to pool under her chin, but that's the least of her concerns. Struggling helplessly, her only hope is that a few of the dozen knots might loosen and give her some relief.
Claire vs. Her Unease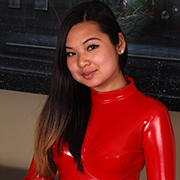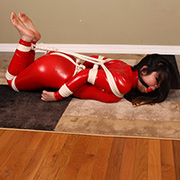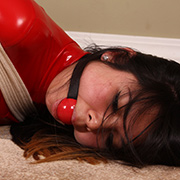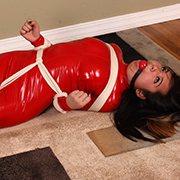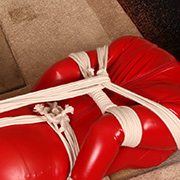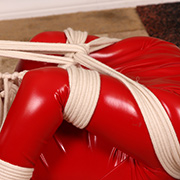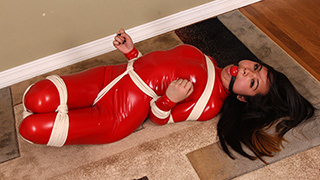 It was only a matter of time before curiosity got the better of her and she had to try bondage for herself. The clothes, rope, restraints, and especially the gags all looked fun. Since it was her first time, she wanted her hands tied in front, so she could get out easier. An easy request, but getting free isn't on the menu. Claire's arms are tied to her sides with her elbows cinched. With all the knots behind her you can see on her face that she knows she is stuck. A few more loops and Claire is hogtied on the floor, barely able to roll over. I remind her that her hands are still bound in front; she's free to escape whenever it suits her.