SB Challenge: Clara's Key Trek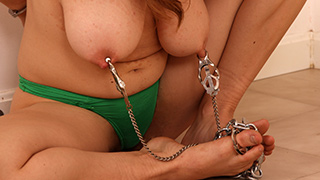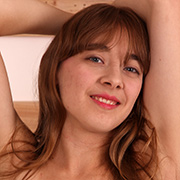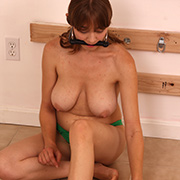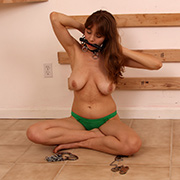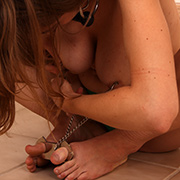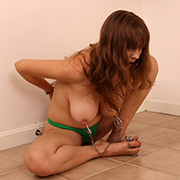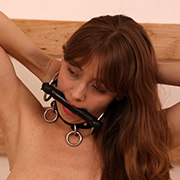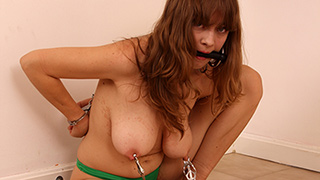 Standing free of all bonds, the challenge seemed easy enough for Clara. All she had to do was tie herself up, get the key on one side of the room, and use it to release her handcuff key. That's how it appeared on paper; however, in practice things were very different. As soon as the cuffs locked behind her back Clara tries to sit up for leverage when her nipple clamps pull tight. Scooting on the floor is possible, but is a very slow and arduous task. Each inch Clara moves she knows she's moving further away from the real key and that she has to backtrack. A dozen accidental tugs on her clamps later and she's back at the handcuff key. Her arms bound high on her back, the key low on the ground. Will she figure it out?
Clara vs. Her Double Noose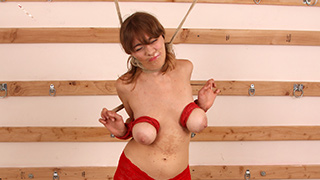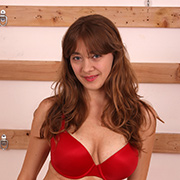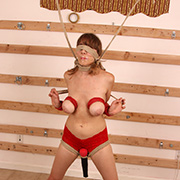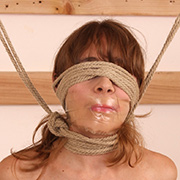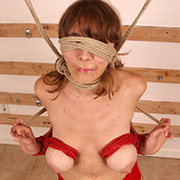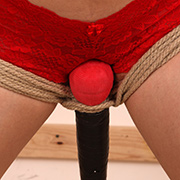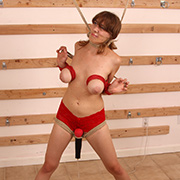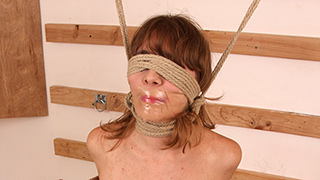 Her wrists tied to her tits, Clara wonders if it's worth trying to get free. The rope holding her elbows close is certainly not making it easy, nor are the double nooses tied around her neck. When the Magicwand is turned on and she starts to feel weak in the knees things really get interesting. As if her predicament wasn't interesting enough a rope is wrapped around her head, effectively blindfolding her. Left to simmer, it's only a matter of time before the inevitable cums, and cums, and cums. The only question is, will she be able to hold herself up?
Clara vs. Her Little Mistake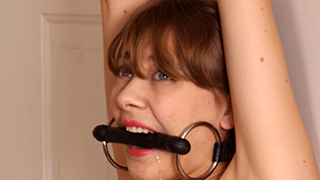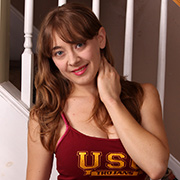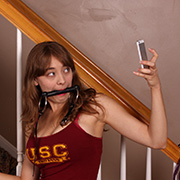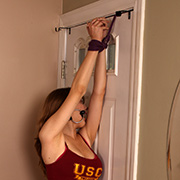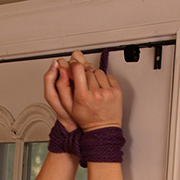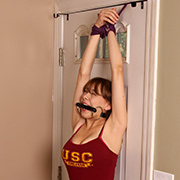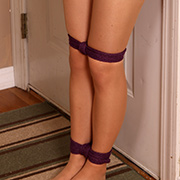 It had been a week and Clara was missing her boyfriend. More than that, she wanted to be sure he was missing her just as much. So with her iPhone ready, she set to making a little self-bondage video for him. Tying her legs together, she made a coil for her wrists and cinched them tight before throwing the slack over a door. Mockingly, Clara plays her best damsel in distress while tugging at her ropes. All is perfect until the doormat slides on her feet, causing her to fall onto the door. In an instant her fantasy has turned into reality and she is stuck. In a panic she fights against the ropes holding her, but she did her job too well.