Constance vs. Armbinder Orgasms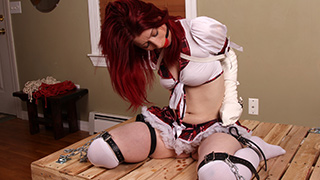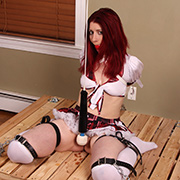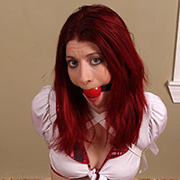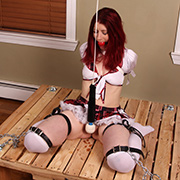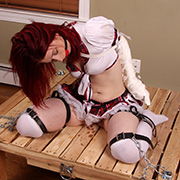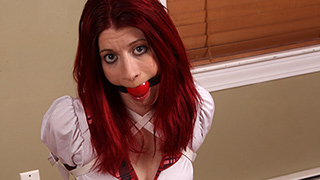 Constance simply has nowhere to go. Her legs are frogtied and pulled wide apart with chains. The laces are closed tight on her armbinder and chained to the table. Left completely helpless, a magicwand is suspended lightly against her pussy. With limited movement, she tries to push against the vibrator with little success. It buzzes away while gently teasing her to madness. Eventually a helping hand pushes it tight against her, sending Constance instantly to orgasm.
Constance vs. The Orgasm Stick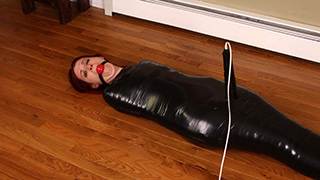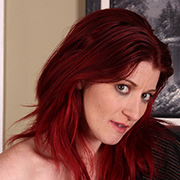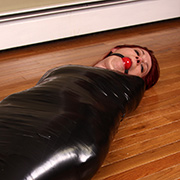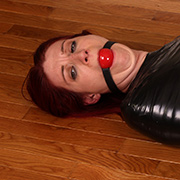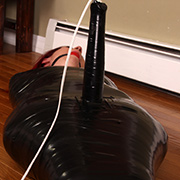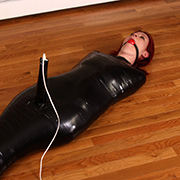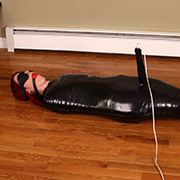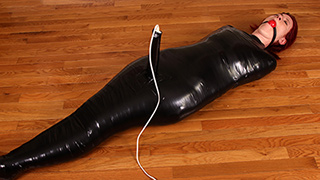 Constance starts wrapped in plastic with a neck tie holding her up. Already unable to move much, she can only watch as the black vinyl is slowly put on her body. Soon, it's winding around her body and covering her breasts, arms, hips, and legs. All that's left is her feet which are quickly encased in more layers. Even with her body completely compressed in tape there is a surefire way to get a girl to squirm. With a magicwand secured in place it doesn't take much to drive her to orgasm. It's amazing how much movement you can get from a girl with just a few orgasms.
Constance vs. Her Secure Orgasms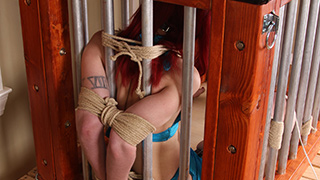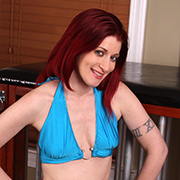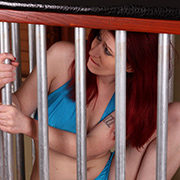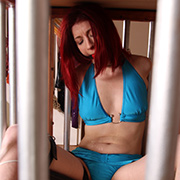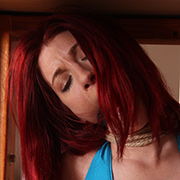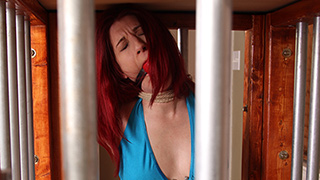 Being locked in her cage wasn't enough; Constance needed to be immobilized. Rope pulls her legs open inside while her elbows are threaded outside the cage and tied together. A gag and neck rope leaves her barely able to squirm as I hold up her entertainment for the night. With the magic wand secured tight between her thighs her already immobile body can't get away from the immediate pleasure that washes over her. Her muscles strain as the fourth orgasm overtakes her, but she does her best to save her energy. Constance knows it's the beginning of a long night.