Dixie Comet vs. Her Naughty Trick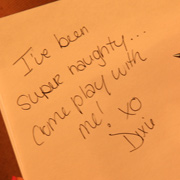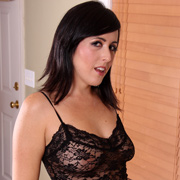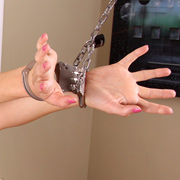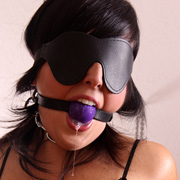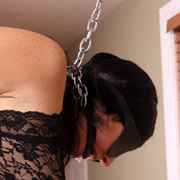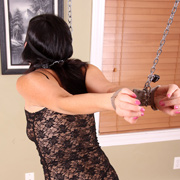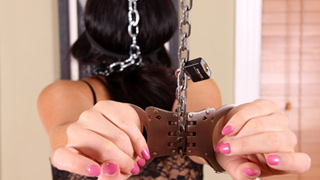 Even the best of us can get tricked, but that's not always a bad thing as I found out. With the intention of getting me out of the house, Dixie asked if I could grab a few things from the store. No sooner was I out the door when she sprang into action and did a damn fine job of getting herself stuck. Pleasantly surprised when I returned I hoisted her arms into a strappado leaving her drooling profusely. Playtime is no fun without toys though so before I undo her chains I give her a magic wand to play with. It's not long before Dixie uses the chain around her neck to her advantage as she brings herself to a massive orgasm!
Dixie Comet vs. The Pink Wrap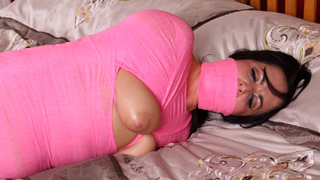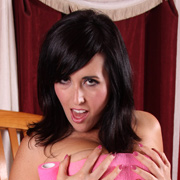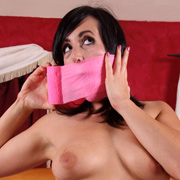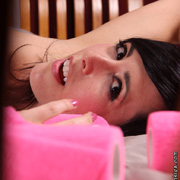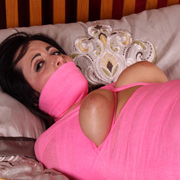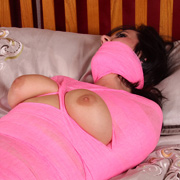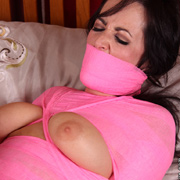 I doubt there is a person out there that doesn't submit to urges from time to time. From the moment I woke up that day mummification was on my mind. Lucky for me I knew I'd be meeting Dixie later and always down for tight, inescapable bondage. As a closet hater of all things pink, I could think of anything more fitting than roll after roll of pink vetwrap. Arms, legs, body and even mouth. By the time I finished I knew she wasn't going far without help. As Dixie soon discovered though, I would be adding far more wrap long before any help would come along!
Dixie Comet vs. Rubber Orgasms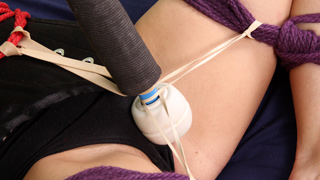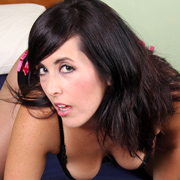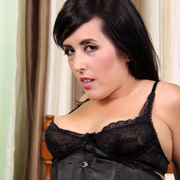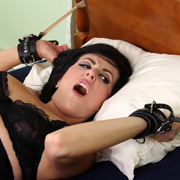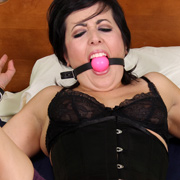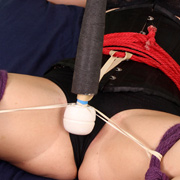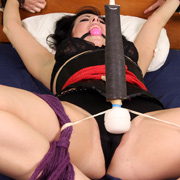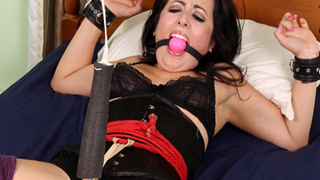 I had frogtied Dixie to the bed and secured her wrists with cuffs and heavy rubber bands. I let her stew for a while; struggling HARD in her bonds. When I tied a magic wand in place it was too easy for her to control the intensity of the vibe. I wanted her helpless, fighting against the rubber bands to shut it off. Thinking quickly, I removed the rope and added rubber bands to the magic wand. Every struggle now just pressed it harder against her pussy and right on target. After her first orgasm, Dixie tried everything she could to stop the next one... not a chance.
Crystal vs. Dixie's Crop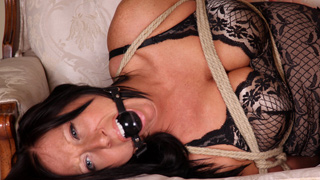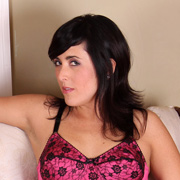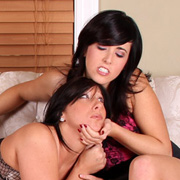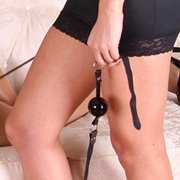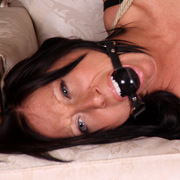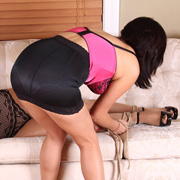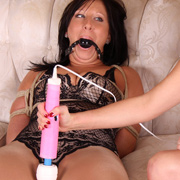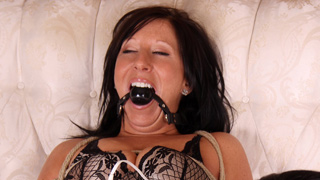 Crystal is a deep sleeper, but nothing that Dixie can't fix with her crop. Crystal awakens to find herself tied by her friends had. Unsure what to make of it, she protests but secretly wants Dixie to punish and control her. The crop swings slow at first but soon reaches full speed under Dixie's skilled hands. Crystal can only squirm and struggle in her ropes while Dixie has her fun.
Crystal & Dixie vs. The Kidnapping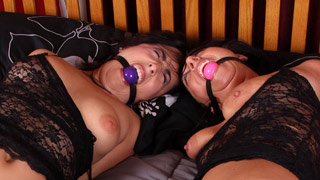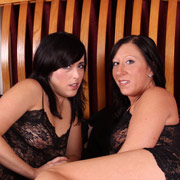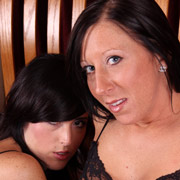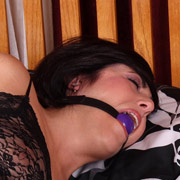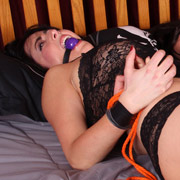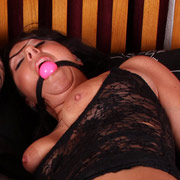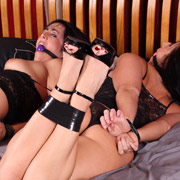 I was enjoying a nice lazy Sunday afternoon when these two showed up at my door. I knew something was up but played along. After inviting them in Crystal soon asked to use my restroom while Dixie distracted me. A creak in my bedroom floor confirmed my suspicions and I jumped into action. Separated and off guard I made short work of binding and gagging them and put them both. I started to dial the police but thought better of it. They did ruin my Sunday after all, I might as well get some enjoyment out of it. Maybe a few photos and video for, I don't know... evidence?