Bella Trix vs. A Slow Escalation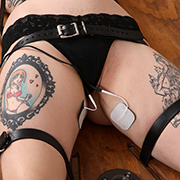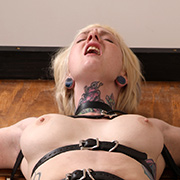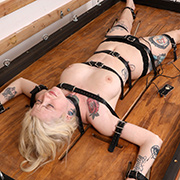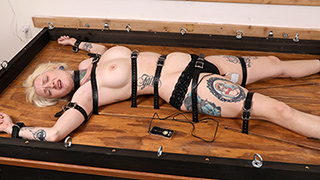 Bella's always had a love/hate relationship with her visits. Always excited before her arrival, but soon is vocalizing her regrets. Today was no different as she was tightly strapped down to the table. Once Bella was helpless I figured we'd pass the time doing some of her favorite activities. Tickling and TENS. To ensure she doesn't get any reprieve, I set the TENS to 30% power with automatic power increases of 2% every minute. The time between shocks is filled with tickling and unfortunately, sometimes overlap. Once you move past her threats, cursing, and mock displays of discomfort you can tell she's having a blast. She just doesn't want to admit it.
Rachel vs. Her Overcommitment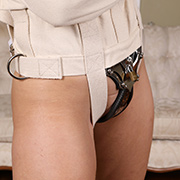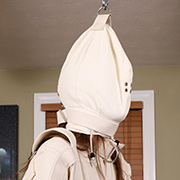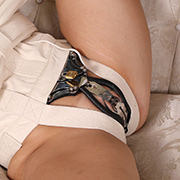 Rachel was planning on spending the night and half-jokingly mentioned she'd like to be bound overnight. Knowing I'd never pass up that opportunity, we agreed to make it happen. I suspect she was hoping for a reprieve from her chastity belt while tied and helpless on the bed. I knew that's not what she really wanted, though. She craves tight bondage. Leaving her in her belt and bra, she's put into a straightjacket, spreader bar, and hood. A duct tape gag is wrapped around her head to keep any feigned protests to a minimum. It's clear from her struggling Rachel has some energy to burn off before bed, so she's pulled to her toes by her hood. It takes a while, but soon, she begins to tire and is ready to be locked to the couch for the night. No comfortable bed tonight.
Madison vs. Her Timeout Corner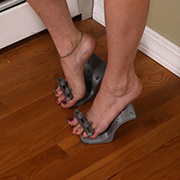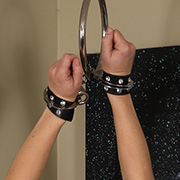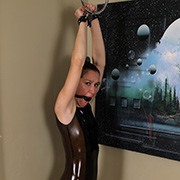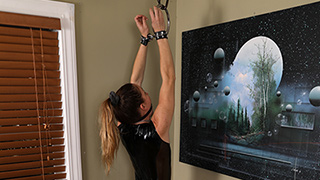 Madison really loved the latex dress I had her put on but wasn't a fan of the ballet boots. Rather than make her put them on, I figured it would be more fun to let her make the right decision. She's cuffed with her hands above her and gagged to keep her quiet. On her feet are spiked heels to keep her on her toes. It's instantly clear that she's not happy about her situation, but there's only one way out. Madison's stubbornness won't let her relent and put on the boots, but how long will she be able to last?
Camila vs. Fire & Ice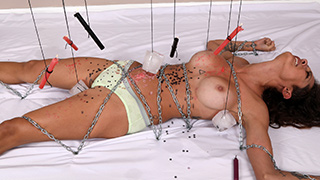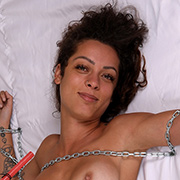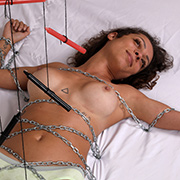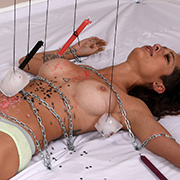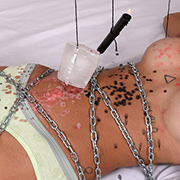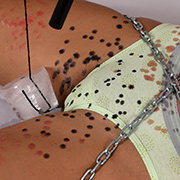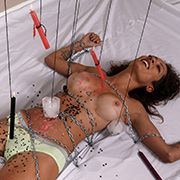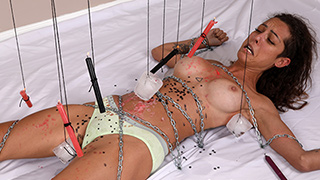 For months Camila has been prodding me to try wax play with her. On her most recent visit I surprised her but with a few twists of my own. She's bolted to the floor with chains to limit her ability to squirm away from what's to come. Candles are suspended with string above her legs, waists, stomach, and chest. She is blindfolded to heighten her senses further as the candles spin above her, randomly dripping over her body. To really push her over the edge, blocks of ice attached to string are suspended above her. Hardly able to move, Camila can only wiggle to escape the ice pressing against her skin.
Emily vs. Her Slow Edge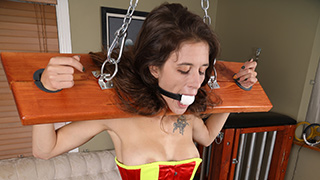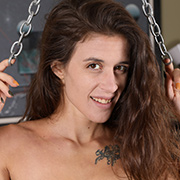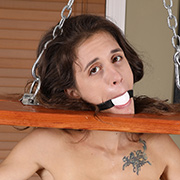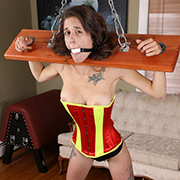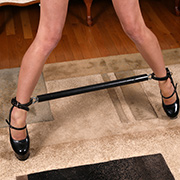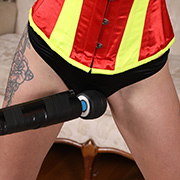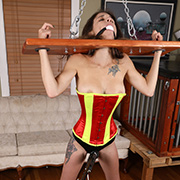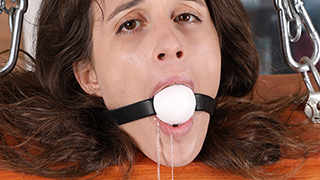 Emily wanted to get some ice cream, but that could wait. Having her work for the reward makes it that much sweeter. Before she knows it, Emily is locked in stocks and chained to the ceiling. A ball gag makes short work of her continued protests, and she struggles to get free. For some entertainment, a wand is mounted on the edge of her reach. She has to pull hard against her restraints to reach it. Her release will only come if she can manage an orgasm. Maybe two for good measure. As Emily pulls hard against the stocks, cutting off her air in the process, one thing is clear. She really wants that ice cream.