Gmoras vs. A Delicate Balance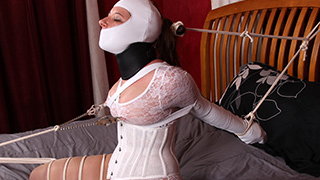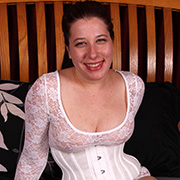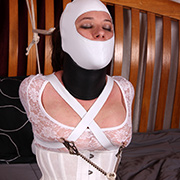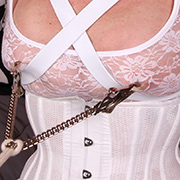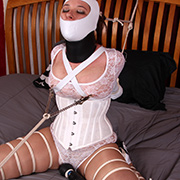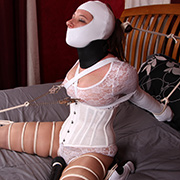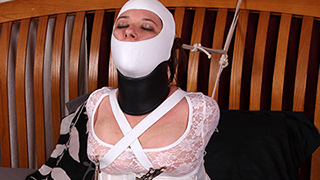 This was one of the more elaborate rigs I've done in a while. Then again, when you have a canvas to work on like Gmoras it's hard not to throw everything at her possible. Hood, posture collar, armbinder, nipple clamps, corset, strappado, and some fun with the magicwand thrown in. With everything in place, she finds herself pulled back by her arms and hair and slightly off center. Her clover clamps pulling her forward she must use her stomach muscles to keep from falling backward. The wand does its part in keeping her distracted though. All in all, it makes for a very happy Gmoras. You can't see it, but trust me, there's a big smile under that hood.
SB Challenge: Gmoras's Ball Tie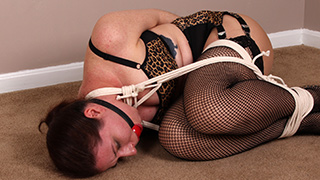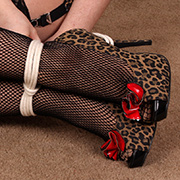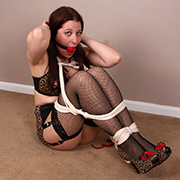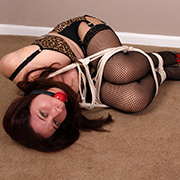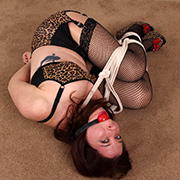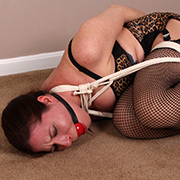 Self-bondage guru Gmoras stops by to try another self-bondage challenge. A ball tie is on the menu for today and a predicament she's never tried before. Strapping her gag in she doesn't think twice as she flings her escape key across the room. Taking her time with her ropes, Gmoras makes sure everything is tight and secure. While she hopes to escape, doing so from poor rigging is paramount to cheating. The final step has her slip her hands into steel handcuffs with a long trek to her key. It's obvious from the grunts and groans she would have appreciated a more conservative key toss. Just like a turtle, her slow and steady persistence will hopefully get her free.
Gmoras vs. Some Playtime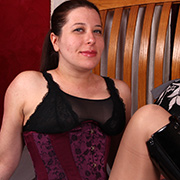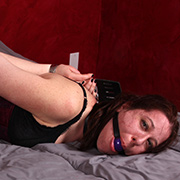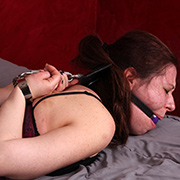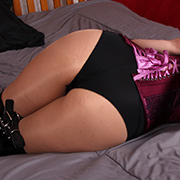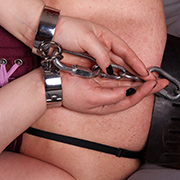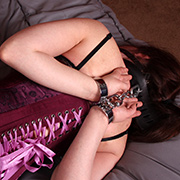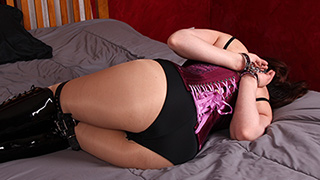 Where most people wouldn't mind a nice nap in the afternoon to relax Gmoras prefers tight bondage. With her flexibility, a reverse prayer is an obvious choice to start her out with. Belts are cinched around her legs to keep her from going far. With a gag to finish up her bondage her playtime begins, much to her delight. Since Gmoras has been such a good girl I'm sure she'll be ecstatic when she finds out her playtime is extended a couple of hours. Don't tell her though, it's a surprise!
Gmoras vs. The Pleasure Predicament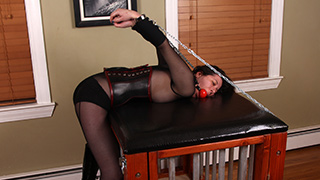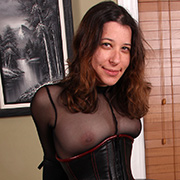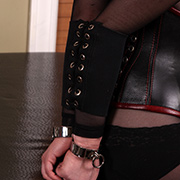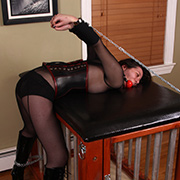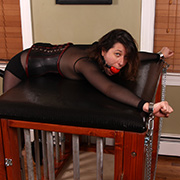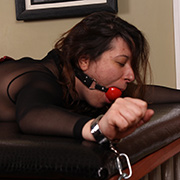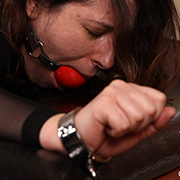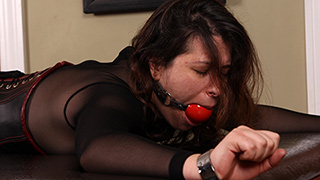 If Gmoras only had to contend with one thing, her situation would be a breeze. Even two would be tolerable, but her torments didn't stop there. Between the corset, ballet boots, strappado, elbow corset, and a monsterous 3" gag she couldn't tell you what she hated most. So when the magic wand was pushed between her legs she knew what was to come. The immediate pleasure would be warmly welcomed, but it was only a matter of time before the orgasms would be overwhelming. Completely unable to move, they would soon be another torment to add to Gmoras's growing list.
Gmoras vs. Her Touch Decision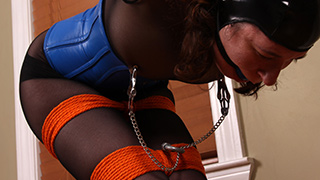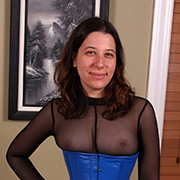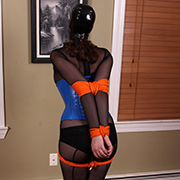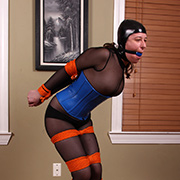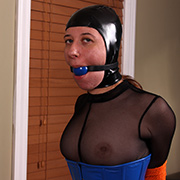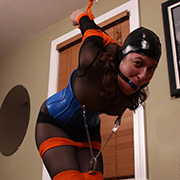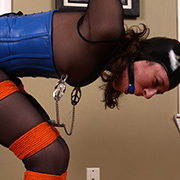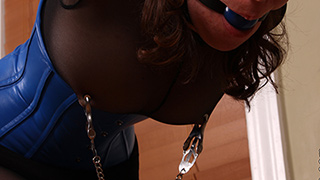 There was no doubt that Gmoras was enjoying her initial predicament. Her elbows were bound tightly together and pulled into a light strappado. A set of clover clamps soon changed her mood, and as they were connected to her leg ropes it didn't take long for her to realize her predicament. The clamps forced her to stay bent, exhausting her corseted core muscles. Hanging limp by her strappado ropes was not very comfortable either. It quickly became a struggle between two evils; which is just how she likes it.