Gomita vs. Her First Time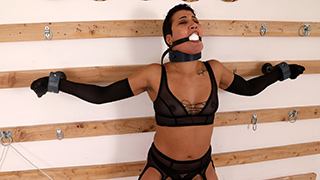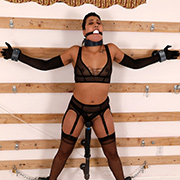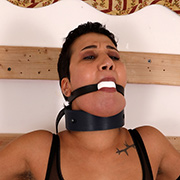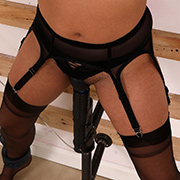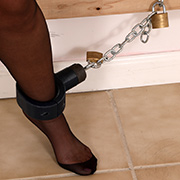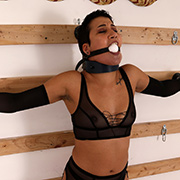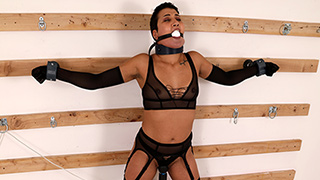 Gomita had heard about the magic wand but never had the chance to try it herself. These are problems we like to fix, and she's in for a mind-blowing experience. Immobility is the name of the game as she's secured to a wall with iron pipe restraints. Lucky for Gomita, the wand is positioned perfectly below her and starts off on low. Right away, you can see her start to melt as she races to her first orgasm. Not expecting a faster speed, the wand is switched to high, causing her to scream through her gag. Unable to hold back any longer, orgasm after orgasm wracks her body. There's no doubt she'll give it a five-star review.
Gomita vs. Her Aching Arms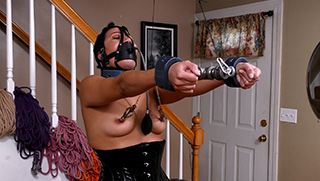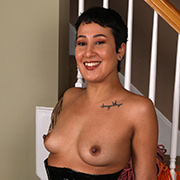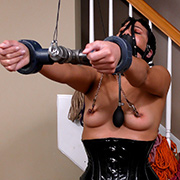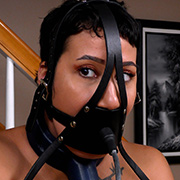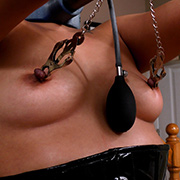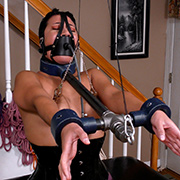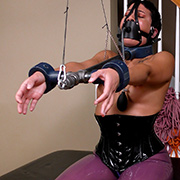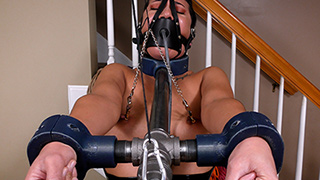 If not for the fact Gomita loves it so much, I'd never think of torturing her. Since she wants to have some fun, what can I do but oblige? At first, she thinks I'll go easy on her with only a pump gag and the pipe restraint system holding her arms comfortably in front. All it takes is a pair of nipple clamps and a string to change her tune real quick. Gomita only has to relax her arms a tiny bit to feel the pull on her nipple clamps. The position would be hard enough on its own but the added weight of the iron pipe only fatigues them faster. Don't let her moans of distress fool you, it just means she's having fun!
Gomita vs. Her Ballet Predicament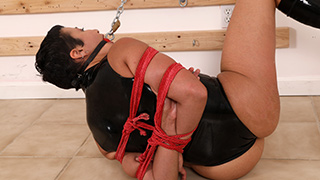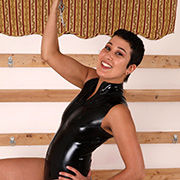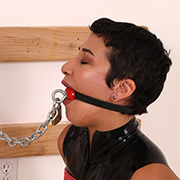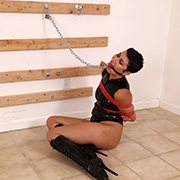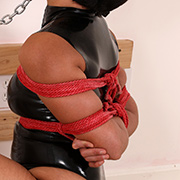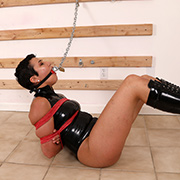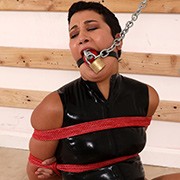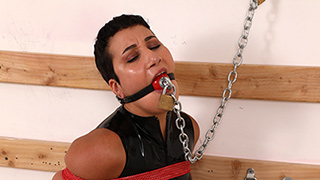 Like a kid in a candy store, Gomita couldn't decide what she wanted to try out first. At least until she spotted the ballet boots. Always happy to oblige, there are of course, strings. Looking amazing in her black latex leotard and ballet boots, I tie her arms in a simple boxtie. She needs to talk on her own two feet without help after all. Gagged with an eyebolt ballgag, Gomita is chained by her gag to the wall. The keys to her escape sitting high above her. Her escape will only come when she reaches the keys and stands in her ballet boots. Given her early attempts, she might be there for a long while.
Gomita vs. Her Overnight Stay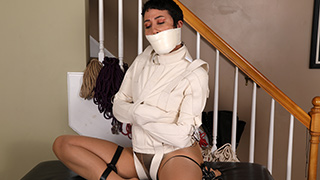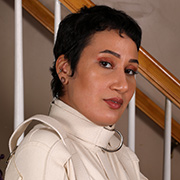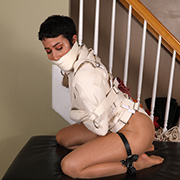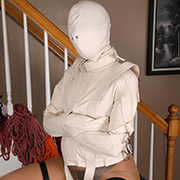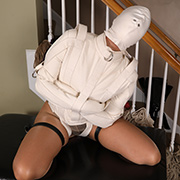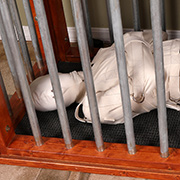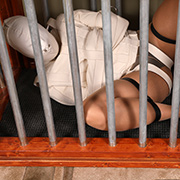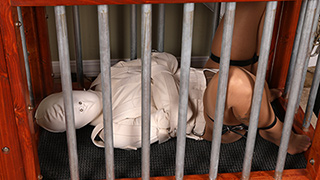 After spilling wine over a brand new catsuit, Gomita needed a little time to reflect. After pulling a straitjacket onto her, she figured that would be it. Unfortunately for her, a microfoam gag comes next keeping any further protests at bay. Straps to frogtie her legs, and finally a hood to put her in isolation. After a few minutes of struggling I pull her close by her straps. Gomita thinks she's being let go but instead she's lowered into the cage and locked in. Maybe by morning she'll have learned to be a bit more careful.
Gomita vs. The Quiet Game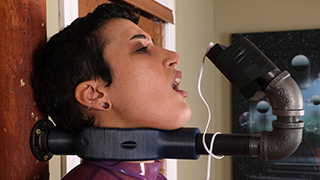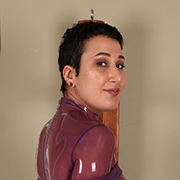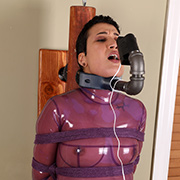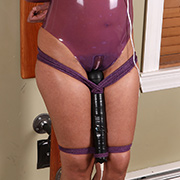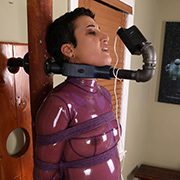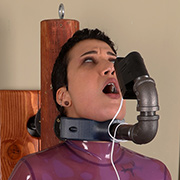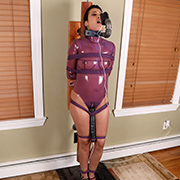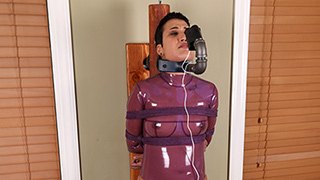 It was a day of firsts for Gomita. Having never experienced electric play or a magic wand before, she's tossed in the deep end. She's tied with rope and held standing by a mounted collar. In front of her face is a sound sensitive TENS unit. Between her legs is a magic wand secured tightly in place. Each by itself is easy enough to deal with, but soon finds that once the wand is on it's very difficult to keep quiet. The powerful sensations make her body squirm with pleasure as her lips quiver desperate to keep quiet. Even her breath must be controlled to avoid the bite of an electric shock.