Hana vs. Her Layered Escape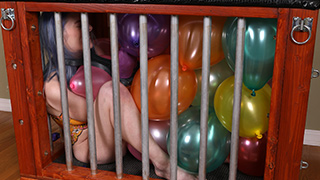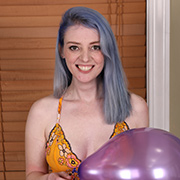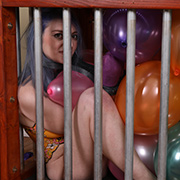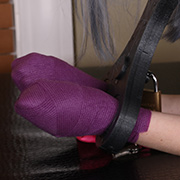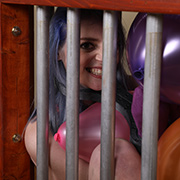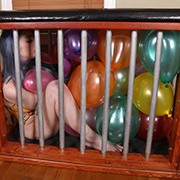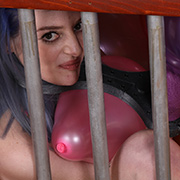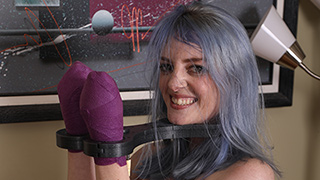 It's fun to mix things up a bit once in a while. So instead of just having Hana escape from the fiddle, I'd give her a bit more of a challenge. Starting with vet wrap on her fists, she's locked in a fiddle before she's stuffed in the cage. One by one, balloons fill the space until she's crammed against the wall. To escape, Hana will need to pop the balloons to reach the remote to the cage. Escaping the cage, she'll need to also remove the vet wrap before she can unlock the fiddle. Hana has a long road ahead of her.
Hana vs. The Waiting Game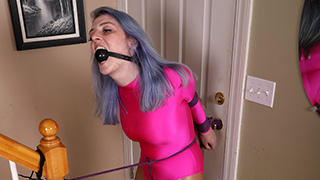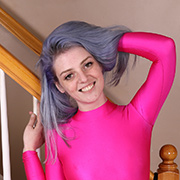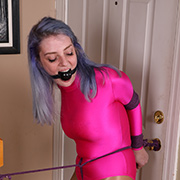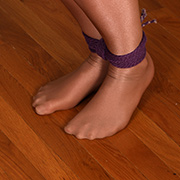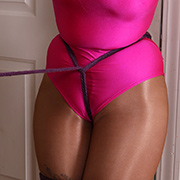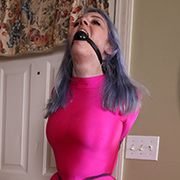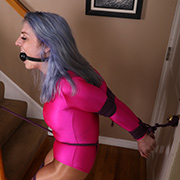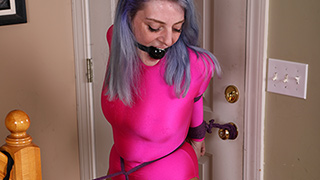 When you have too much to do in a day there's only one option, multitask. I had promised Hana some time in rope and I didn't want to disappoint. Dressed in her favorite outfit, I set to tie her legs and elbows tightly together. A crotch rope is tied off to the banister which garnered a confused look followed by another when her wrists are tied to the doorknob. Adding a gag, she's finally told she'll be struggling solo for a bit as I run some errands. Hana's left by herself to get free; she just doesn't know it will be a few hours to try.
Hana vs. Her New Sentence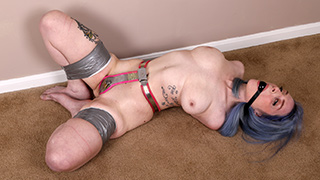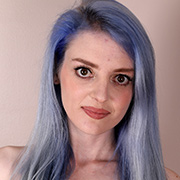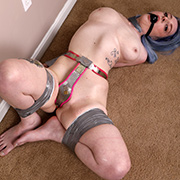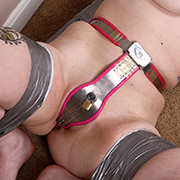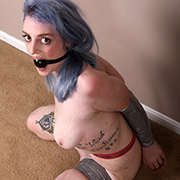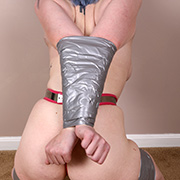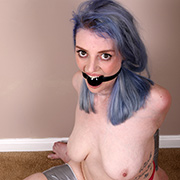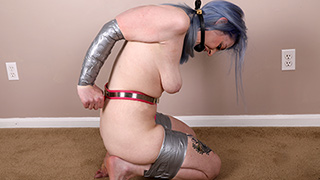 Hana couldn't wait to try on the chastity belt. The idea of it seemed exciting, at least until she realized the keys were nowhere to be found. After a few failed attempts to get it off, I proposed a challenge. Get free from a little duct tape and she'll get the keys, if not, she can ask again in a month. Not giving her the opportunity of spending quality time in the belt seemed like a crime especially when she was so eager to try it out.
Hana vs. Her Addiction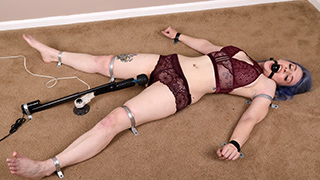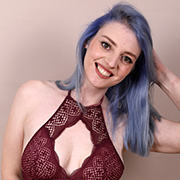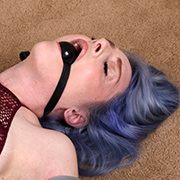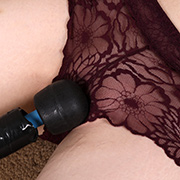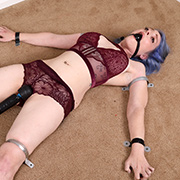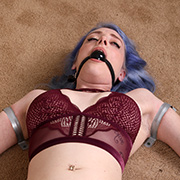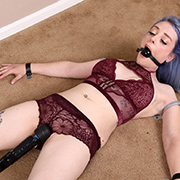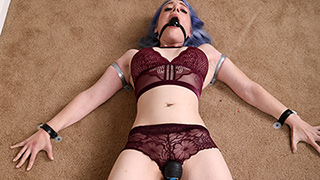 According to Hana, it had been far too long before she'd been properly tied up. Lucky for her, these are problems I'm well equipped to solve. Once she was bolted to the floor with brackets I planned on using a wand on her but with a twist. Grabbing an actuator and tape I had myself a retractable magicwand. While switching it on and off is fun, fine control of how close it gets to her most sensitive of places really turns up the torment. Apparently, the rig worked a little too well because when given the choice to control the wand and release Hana was more than happy to keep going.
Hana vs. Her Slippery Feet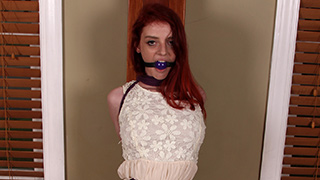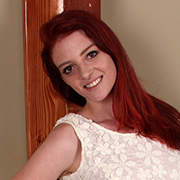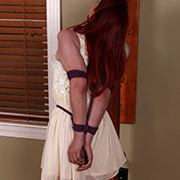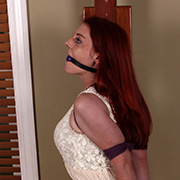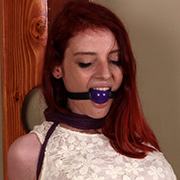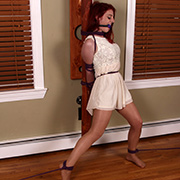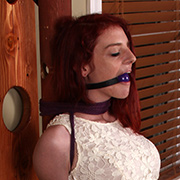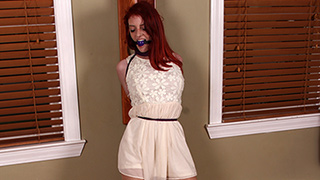 Hana starts out with a basic elbow tie before her they are secured to the pole behind her. As more and more bondage is added she can only wonder what will come next. The question doesn't linger long before her legs are pulled apart with rope, revealing how dire her situation is. Between the awkward position and how slippery pantyhose on wood floors can be, the true nature of her bondage becomes apparent. Hana has no choice but to try to pull herself up or hold her weight up with her elbows. Neither is remotely comfortable, but she's not exactly in a position to do anything about it. Her situation is not all bad, though. When the magic wand is brought out, all of a sudden she doesn't want to stop.