SB Challenge: Hannah's Timer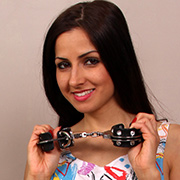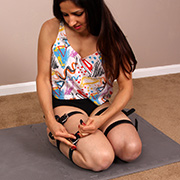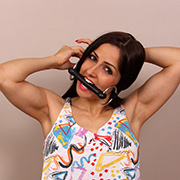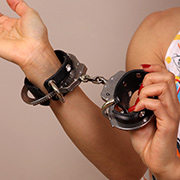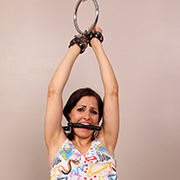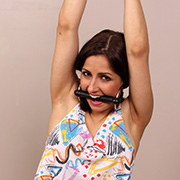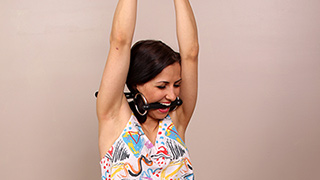 With all her toys laid out for her challenge, Hannah starts by tightly securing her legs into a frogtie. Once notched tight she continues to her bit-gag, making sure it's well secured. Before she reaches the point of no return, Hannah sets a 10 minute timer to let her know when she can escape. Grabbing onto the suspension ring above her she pulls herself onto her knees while trying to stay balanced. Taping her release key to the ring she handcuffs herself, leaving her in a most uncomfortable position. So uncomfortable that after only 5 minutes she decides she can't take it and reaches for the key, accidently knocking it to the floor. Panicked, she tries to find a way free but she's done her job all too well. Hannah will need to get incredibly creative if she's going to figure a way out of this one.
Hannah vs. Her Zipped Struggles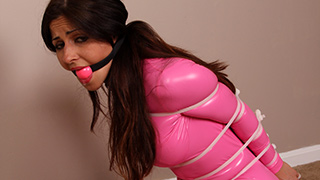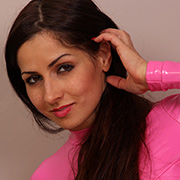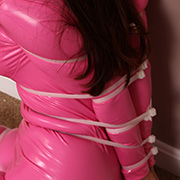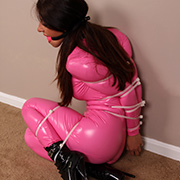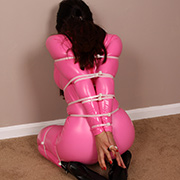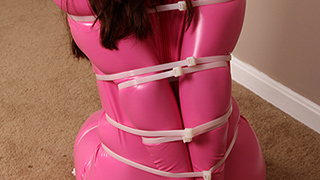 The large pile of zipties nearby leave no mystery as to what is going to happen. Secured behind her, Hannah's arms slowly yield to the zipties' constraint. Her wrists first, followed by her elbows, soon touch together, but there are many more bonds to come. Soon, nearly a dozen circle her body ensuring no chance of accidental escape. After a while of struggling it's obvious the extra ties were overkill, but one can never be too sure. I'm sure deep down that Hannah wouldn't want it to be too easy to get free, anyway. Where would be the fun in that?
Hannah vs. The Job Offer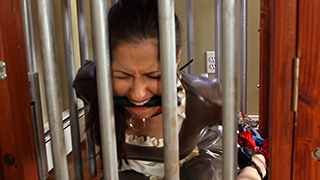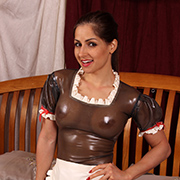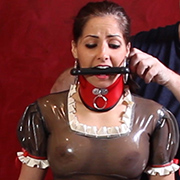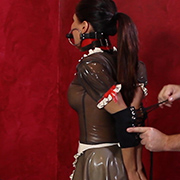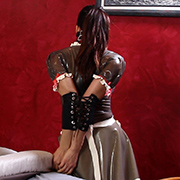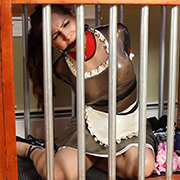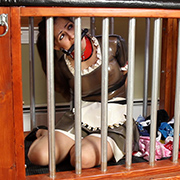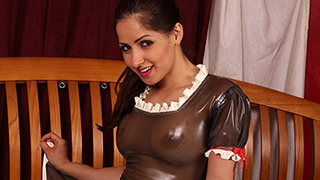 After my last maid quit, the long process of finding a suitable new girl began. Luckily for me, Hannah was more than willing to try out despite my less than conventional job requirements. I knew she would be a great addition to the staff when her elbows easily touched in her armbinder. She made her job look easy, so I stepped it up a bit for her next task. After adding a few belts I put her in the cage to fold clothes. Barely able to move inside the cage, she couldn't really do her job. That didn't matter though, because I had decided to hire her on the spot. It was hard to tell what she was saying behind her gag, but she seemed very excited when I told her the news. Especially when I told her she'd be spending the next 8 hours in the cage.
Hannah vs. A Balanced Struggle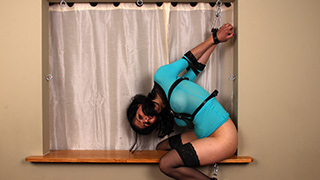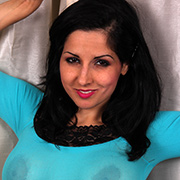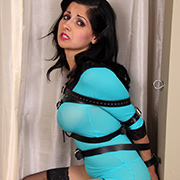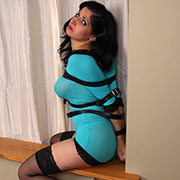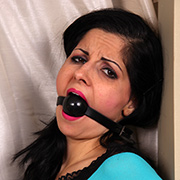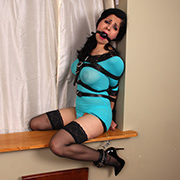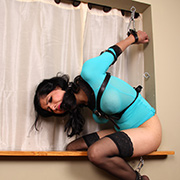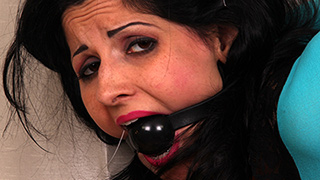 Teetering on the ledge, Hannah carefully tries to struggle to get out of her bonds. She knows this is just the beginning, and her situation is only going to get stricter. The belts around her body hold her tight while her ankles are held in the air. With no leverage, it's a losing battle. When her arms are pulled up into a strappado, Hannah pleads through the drool flowing from her mouth. As she continues to struggle, I sit back on the couch and enjoy the view. Who needs a TV when you have live show?
Hannah vs. Her Tipsy Chains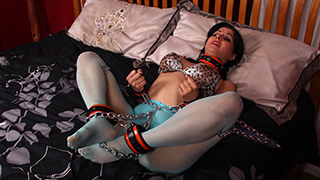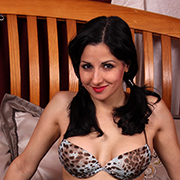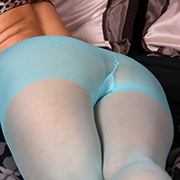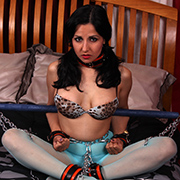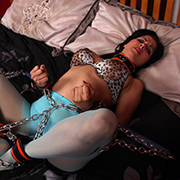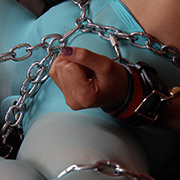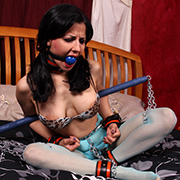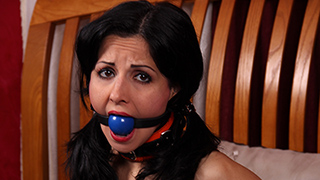 At first glance, Hannah was sure she could find a way out of her bondage. Unfortunately for her, the chain links are wrenched tight and her prying fingers have no hope of opening them. Hannah's options dwindle further when a large ballgag is strapped tight in her mouth. Frustrated, she throws herself backwards, realizing all too late the trouble she just caused for herself. The chains around her go taut in their new position while the bar behind her stops her from twisting or sitting back up. In fact, she care barely move at all and is cursing herself.