Harmony vs. The Mummy Virgin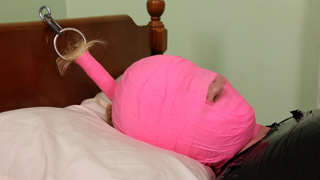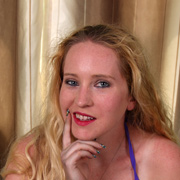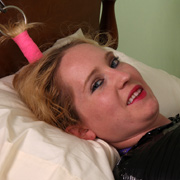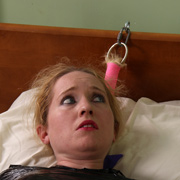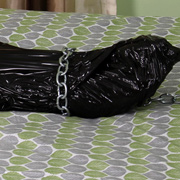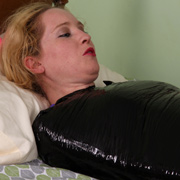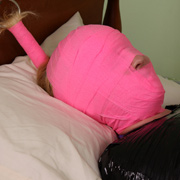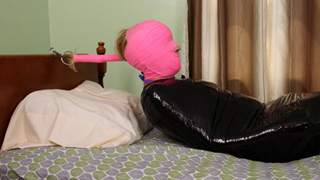 It has been a while since I had the opportunity to tie Harmony up again. I knew exactly what I was going to do, or so I thought. She made it perfectly clear that she really wanted to be mummified. Who am I to argue? With her in her bikini I wrap all her limbs in plastic before sealing her tight with black pallet wrap. A little chain and vetwrap secure her hair to the headboard and feet down below. Before wrapping her head in layers of vetwrap I asked her to try and escape. I was met with an incredulous look as if to say, why would I ever want to do that? I think she likes it!
Harmony vs. The Chain Jacket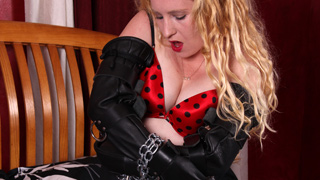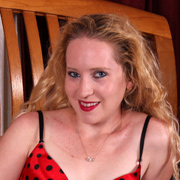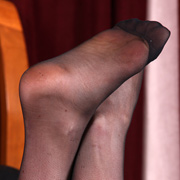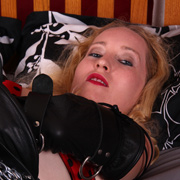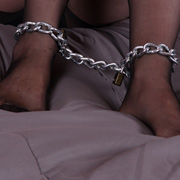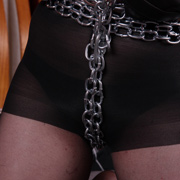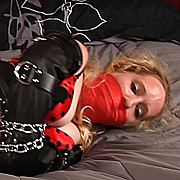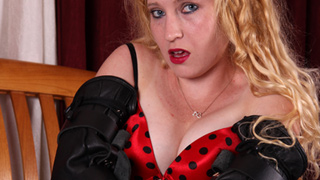 It has been a while since I last had Harmony over and she was hungry for a challenge. Inescapable was that word I she used and took a fancy to one of my straightjackets. With a knowing grin I lace her into a pair of armbinders, cross them in front and hold them in place with heavy chain. Several meters of chain are added around her waist, between her legs, and locked tightly in place. Locking a final chain between her legs I give her some time to test things out. Right away she notices the effect each pull of her arms has on her crotch chain. That's my queue to add a vetwrap and panty gag and let the fun begin.
Harmony vs. Her Own Keys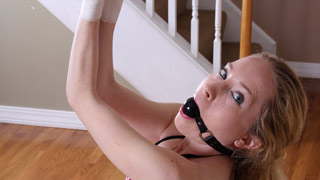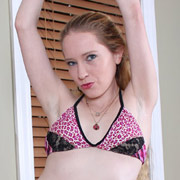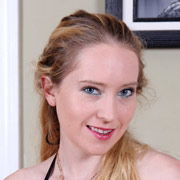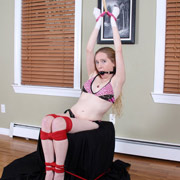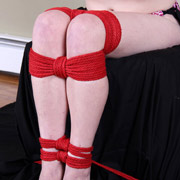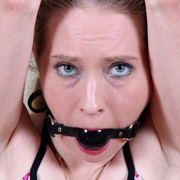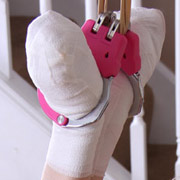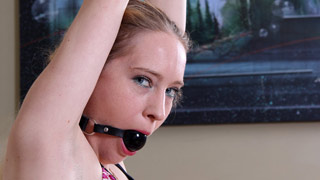 In my growing wall of devious restraints there is always one item that catches the girls eyes. It's my set of pink ASP tactical hinged handcuffs. Harmony couldn't keep her hand off of them so why not give them a try? I started easy enough by first tying her legs together then a tight ballgag in her mouth. I put both handcuff keys in her hands and told her to hold on tight while I wrapped her hands into tight vetwrap fists to 'protect her wrists'. I ratcheted the cuffs tight and anchored them to the ceiling with heavy rubber bands. Harmony went to bite off the wrap to get the keys but if was no use, that pesky gag was not going anywhere!
Harmony vs. The Balloon Pit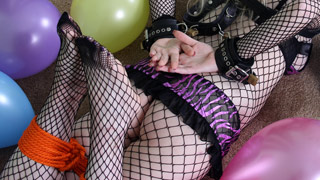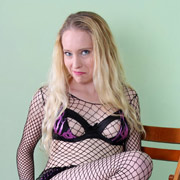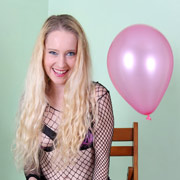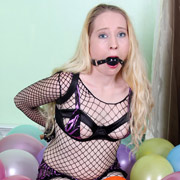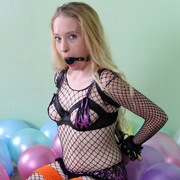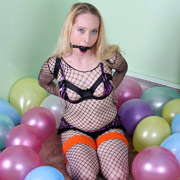 Harmony told me I could tie her up but only if she could she could get free herself. After frog tying her legs, locking cuffs behind her back and of course gagging her the game began. I told her the keys, as promised, were readily available to her... if she could find them. Among the dozens of balloons was the key to her release. By the sounds through her gag I suspect she was trying to renegotiate the terms but quickly figured out that wasn't going to happen. I suppose I should have told her most of the keys were decoys.