Hazel vs. Her Leg Strain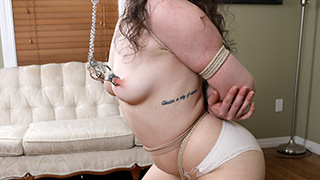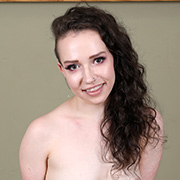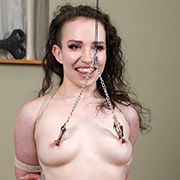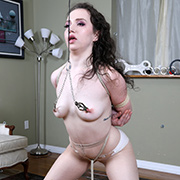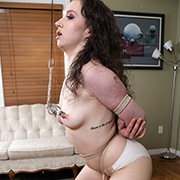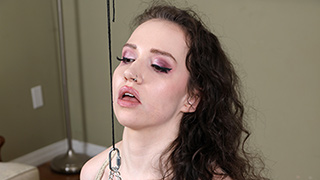 The most challenging part of any predicament is balancing on the razor edge of intense but sustainable. When it's pulled off and you mix in someone like Hazel who thrives on the extreme, it's magical. The fun begins with a pair of clover clamps on her nipples. Connected with a string, the slack is removed and Hazel tries to stand to relieve the pain. Her crotch rope stops her from standing fully leaving her in a stress position. As the first minutes pass you can see her legs start to shake. Relief comes at a price as she sits down and all slack from her clamps are removed. As her legs recover the cycle continues in this extended length video.
Hazel vs. Her Sweet Spot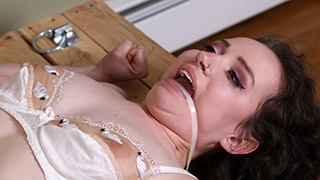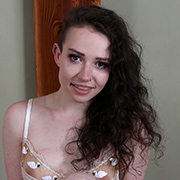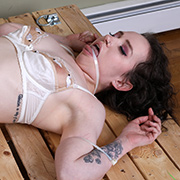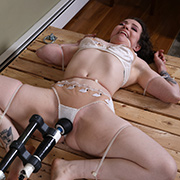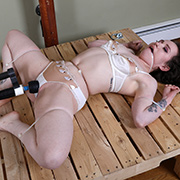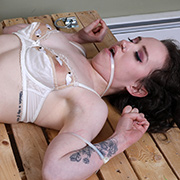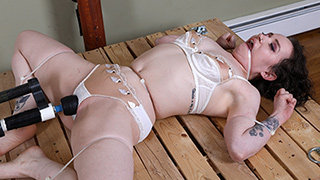 Strict bondage and forced orgasms... what more could a girl want? Hazel couldn't agree more as each one of her limbs is zip-tied down to the pallet. The wand is set up with a special rig to ensure she can't get away from the wand when things get intense. Lastly, a final zip tie is added as a token gag. While it won't quiet her, they are very annoying and uncomfortable. All and all, she definitely got what she wanted and then some.
Hazel vs. Her Nylon Starfish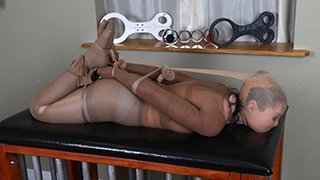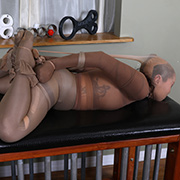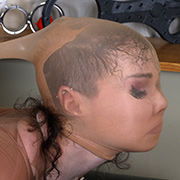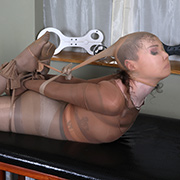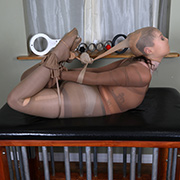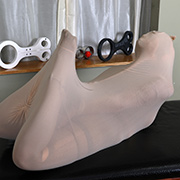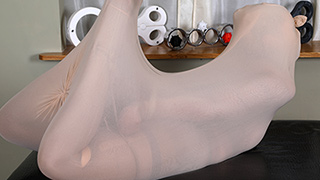 Wondering what I had in store for her Hazel only had a puzzled look when I put a huge bin of pantyhose in front of her. As layer after layer was added she started to get the idea. Even more are used to secure her body into a hogtie but the best is yet to come. Using a body sized pantyhose sack she is stuffed inside. With plenty of extra room, the bag is twisted and pulled back over her ensuring she will have no chance of getting free of her nylon prison.
Hazel vs. The Forced Experiment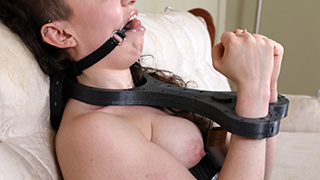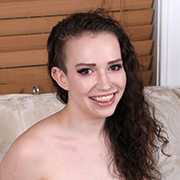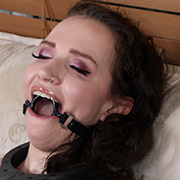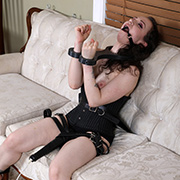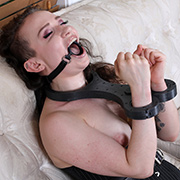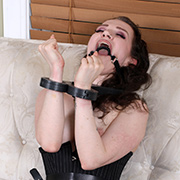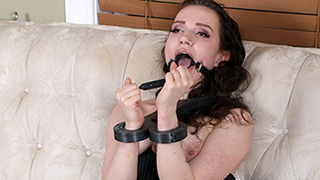 As it had been a while since Hazel had visited, what better welcome back than denying her orgasms. If I'm honest, I didn't expect her to last long but she has amazing determination. That's the X factor that will make this experiment interesting. As a bonus, she'll be putting a newly printed fiddle to the test.
Hazel vs. Her Rent Bonus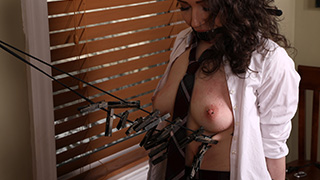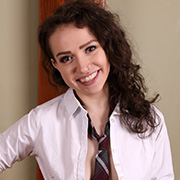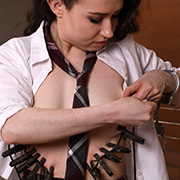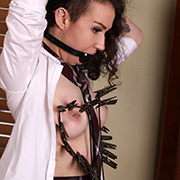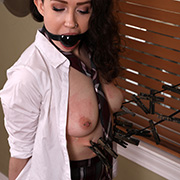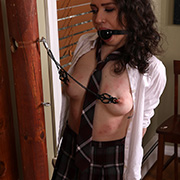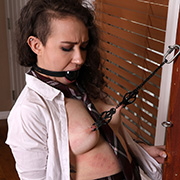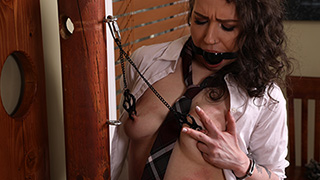 Being a cultured bondage girl Hazel often get's requests to tie herself up. What they don't usually come with is a bonus if she dares to accept certain challenges. Hazel could escape with ice to receive her normal fee or add clothespins on her body and breasts to release herself for a bonus. If that wasn't enough, she could opt to use clover clamps as well for an additional bonus. Being short on her rent this month some extra cash would certainly help. She's escaped dozens of challenges to date, how much trouble could she get her self into with this one?