Holle vs Her Invisible Fence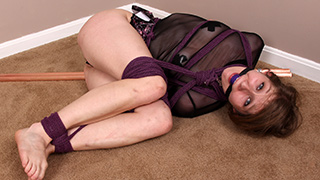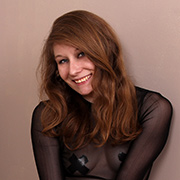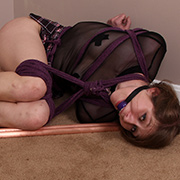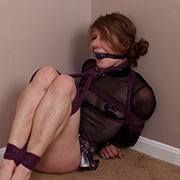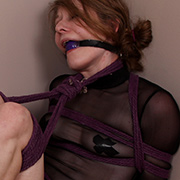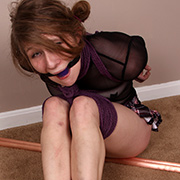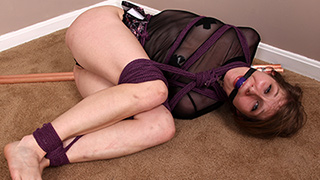 Despite being bound tightly Holle tends to wander. Like most problems, there's a solution and for Holle, it only took a couple of copper bars. Placed in the corner of the room both bars are connected to a TENS ensuring that any contact is quickly discouraged. Bound as she is it's nearly impossible to find a way over. Maybe once the batteries run out in the TENS she'll get a reprieve but that's hours away. Until then she'll be forced to struggle in the corner safe from getting into any trouble.
Holle vs. Her Rope Web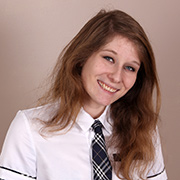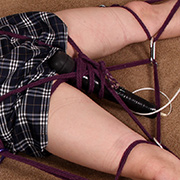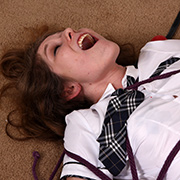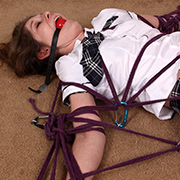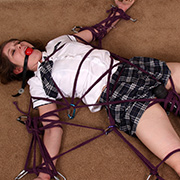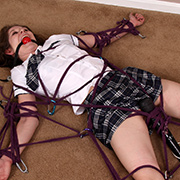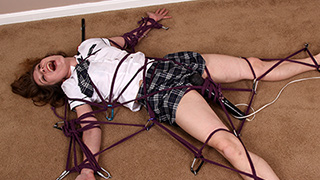 Holle can't get enough from the magicwand. So it wasn't a hard sell to tie her tightly to the floor, gag her, and let the vibrator loose on her. The rope allows for just enough movement to squirm while keeping her in place. Unlike most girls 10 minutes is more than enough to send them into overload. For Holle however, she was just getting started.
Holle vs. Artistic Inspiration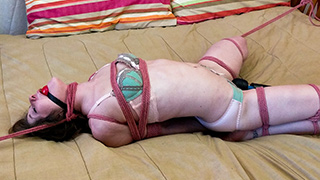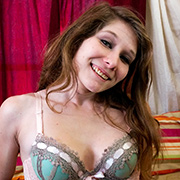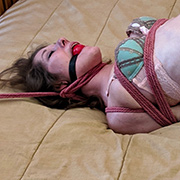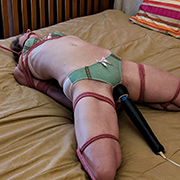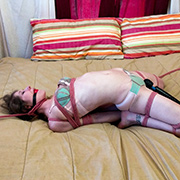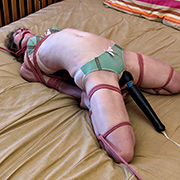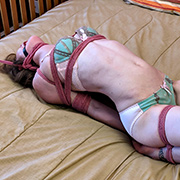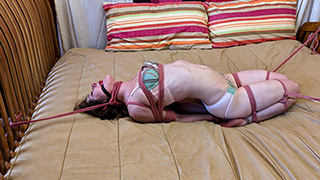 As someone who loves predicament bondage I can't help but love the art from Rook-07. So when I saw his drawing for which this week's update is based I couldn't help but recreate it. Holle was a perfect candidate and couldn't wait to attempt the difficult position. Between the neck rope and her arms tied behind her just keeping the position will be difficult. If she wants a coveted orgasm however, she'll need to arch her back and hold her breath for a while. Will she wear herself out or reach her much needed climax, only time will tell.
You can see the original drawing here (and give him a follow!).
Holle vs. Her Half Moon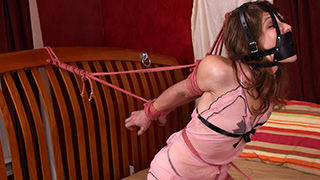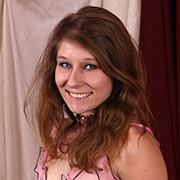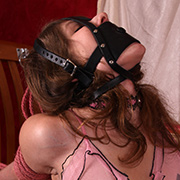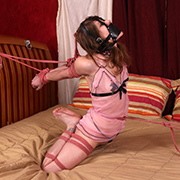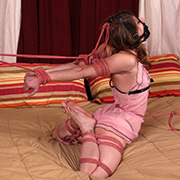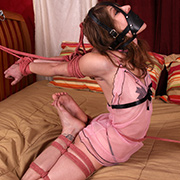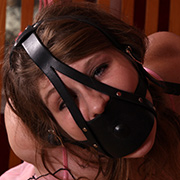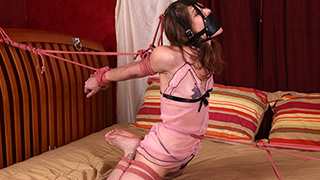 Holle may be a bondage newbie but you'd never know it from this update. Being extremely flexible is certainly a bonus and one I'm happy to exploit. With this in mind, her elbows are cinched together and put into a strappado. A crotchrope is soon added and connected to the opposite side of the bed, the start of her plight to come. Her head harness is tied back leaving her staring at the ceiling. Just when she doesn't think it can get any worse her crotchrope is cinched tight pulling her hips forward. Her arms and legs are pulled back leaving her in a severe arch, much like the moon. Holle tries her best to find a new position to relieve the rope digging between her legs but only makes it worse.