Jamie vs. The Ballet Prank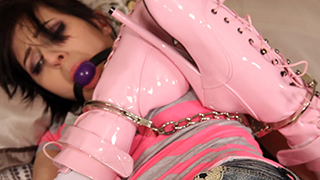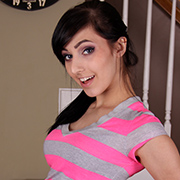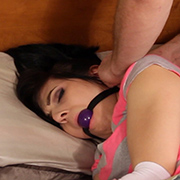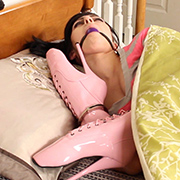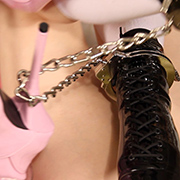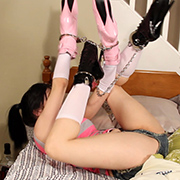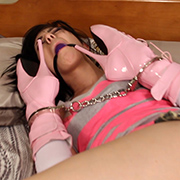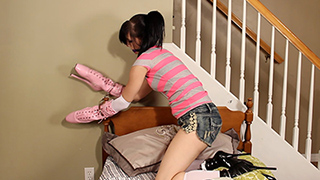 After a very long day, Jamie was beyond exhausted, and headed to bed early. When she finally comes to the next morning she's surprised to feel her jaw ache as she tries to yawn. Reaching up to dislodge whatever is in there, she's met with the heel of a ballet boot strapped to her arms. Panic setting in, she throws the covers off only to see her feet have had the same treatment. Both pairs are handcuffed together, only fuelling her unrest. Unable to remove anything or walk in the boots, Jamie is forced to wait for the prankster to set her free.
Jamie vs. Her Great Escape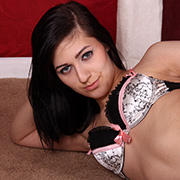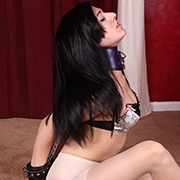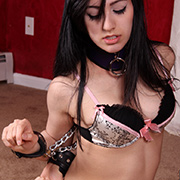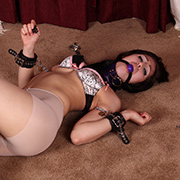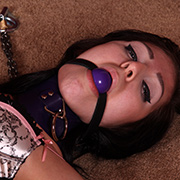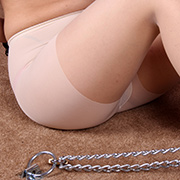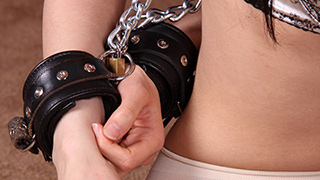 Cuffs locked around her wrists and her legs chained to a ring in the floor Jamie found she was quite comfortable for once. She knew it wouldn't last; starring at the pile of chains, gags, and locks in a pile nearby. First a posture collar, then her wrists are connected to the back of the collar pulling them up. More chains connect her collar to another ring in the floor. With no leverage or flexibility Jamie could barely struggle. She's teased, tickled, and even tormented with a TENS unit before keys are finally dropped in front of her. With little to no mobility it will take everything she's got to get free. If ever.
Jamie & Serene vs. Black & Clear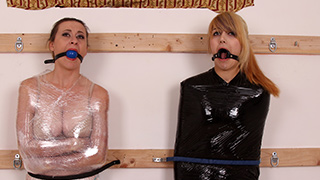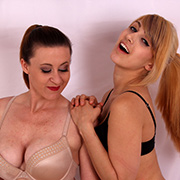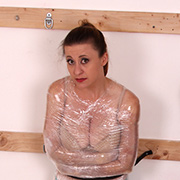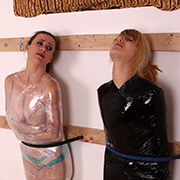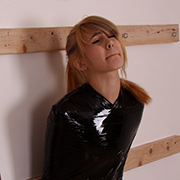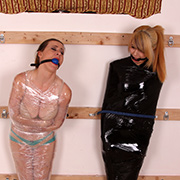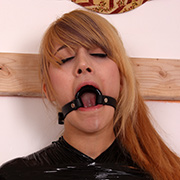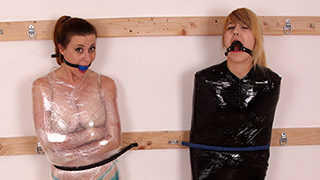 What could be better than one girl mummified in a secluded basement? Two of course! Jamie in tight black pallet wrap and Serene in an equally secure situation. Just to be sure neither worm away anywhere, both are bolted to the wall with metal straps. Frantically struggling it's obvious there's no possible escape but that doesn't stop them from trying. The dancing really begins when their sides and feet start to be tickled. The drool really starts to fly.
Jamie vs. Her Topless Attire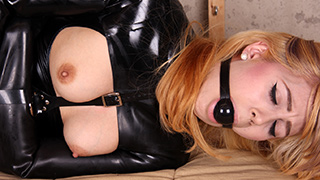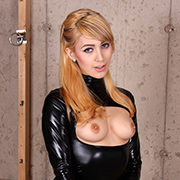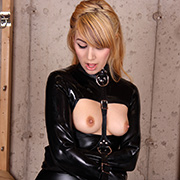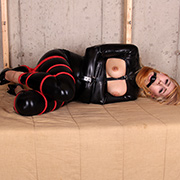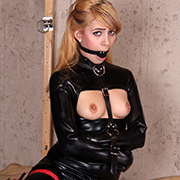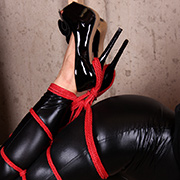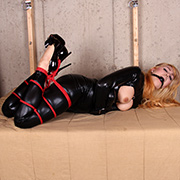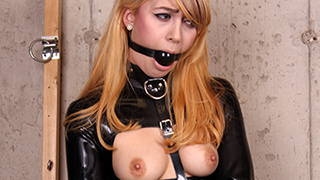 There was no doubt that Jamie was enjoying her new catsuit. Pitch black with cutouts in the right places. It looked especially good when her topless straitjacket was strapped on. Ropes are added to her legs to ensure she stays put with a gag to top it off. Bound high above a cement floor Jamie knew she had to be careful while struggling to get free. After some time passes it's obvious there's no escape, the perfect situation for a magic wand. Tied securely against her pussy there's no amount of wiggling, squirming, or struggles that can stop the torrent of orgasms.
Jamie vs. The Recital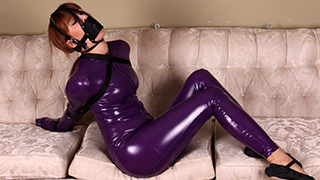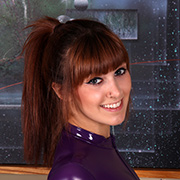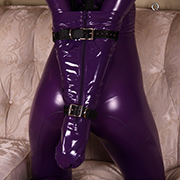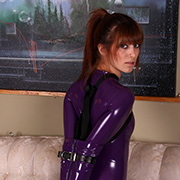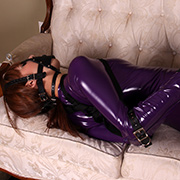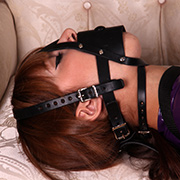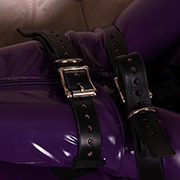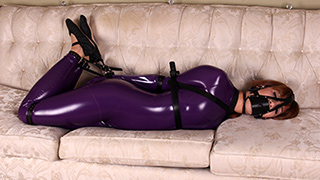 Responding to an online ad for a unique ballet show, Jamie was a bit sceptical at first. After getting to know the director a bit he asked that she try out some of the equipment she'd be wearing. Eagerly she put on the catsuit and ballet slippers. Not knowing what an armbinder was she agreed to try it out since it was part of the outfit, or so she was told. Little by little the director kept adding new restraints until it was too late. By the time she demanded to be let free he only smiled back at her in awe of her naivety. Struggling hard against the belts it was no use, Jamie was stuck in her hogtie until he wanted to free her.