Jane vs. Electron Fun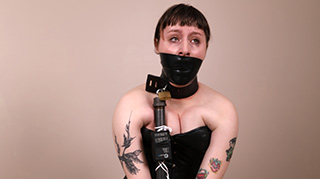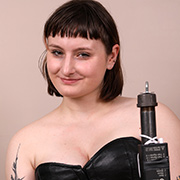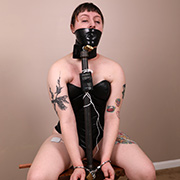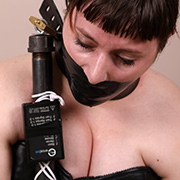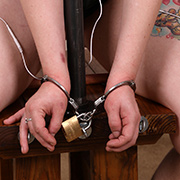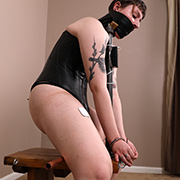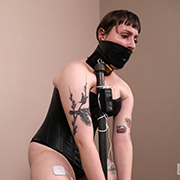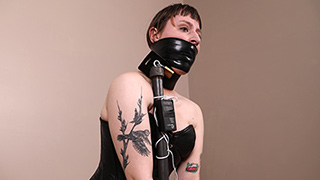 While I'm certain that Jane would have been fine with being tied up with a vibrating wand all day she needed a little variety. I felt she needed something to keep her on her toes. A copper bar under her butt should have the desired effect. She's a tough girl so it took setting the power to 70% to get her moving. After some endurance trials, I eventually left it on random. Every few seconds Jane is compelled to try to avoid the copper bar. If only her handcuffs and collar weren't holding her down.
Jane vs. Her Wand Trial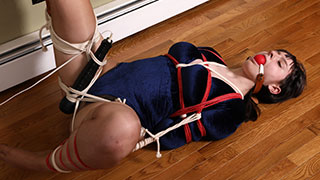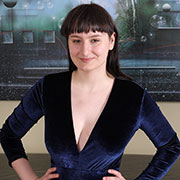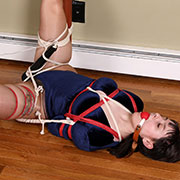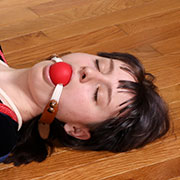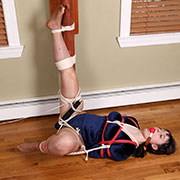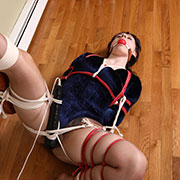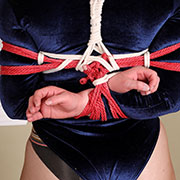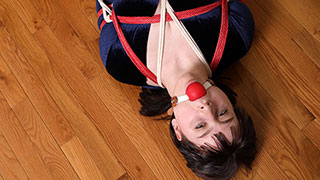 It's very rare when a girl hasn't heard of the magicwand. Never trying one, that's unfortunately all too common. Model by model, orgasm by orgasm, we do our part to bring that number down. Jane was no exception and trussed up in a box and partial frogtie. It's not like we'd give her control of it. With everything tied in place it's turned on and ready to give her a wild ride.
Jane vs. Her Wish List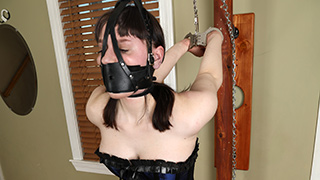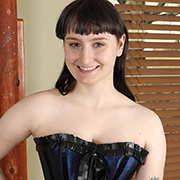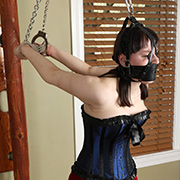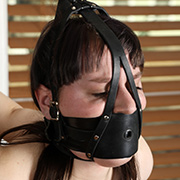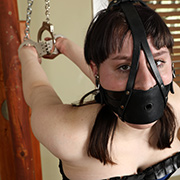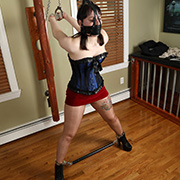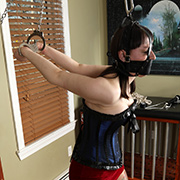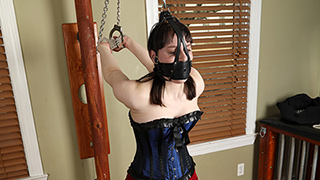 Sometimes it's nice when someone else comes up with the ideas. As it was Jane's first visit I wasn't sure what to expect but she sure did. Prepared with a list of torments she wanted to be subjected to I certainly wasn't going to object. Looking through her list a plan quickly started to form. Tape gag, handcuffs, spreader bar, strappado, and predicament bondage seemed a good place to start. Excited with nervous energy, Jane could hardly contain herself as I laid out the gear. The real question is how will she feel once she's been in her predicament for a while.
Jane vs. Her Wireless Fun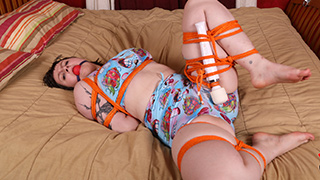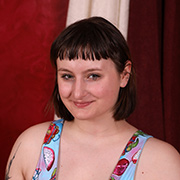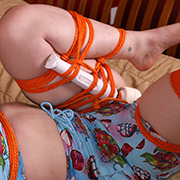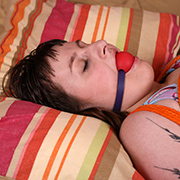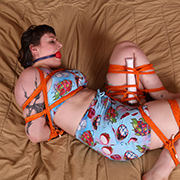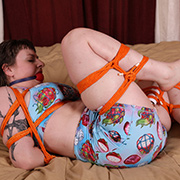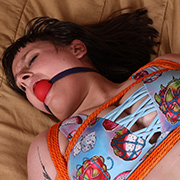 When a girl professes how much she loves to be in rope, you give her all the rope she wants. A boxtie was my choice of tie to give her plenty of leeways to squirm around but no chance of escape. As I planned for her to be there awhile I felt the need to keep her well entertained. A magicwand was a perfect choice but the cord can get in the way. Solution? Go wireless. Now she can toss, turn, rollover, and twist however she wants. The vibrator won't stop until I say it does.
Jane vs. Her Wild Ride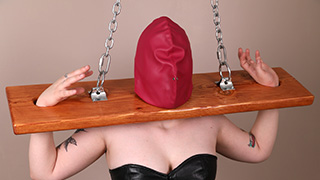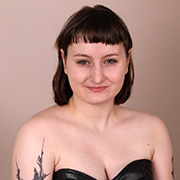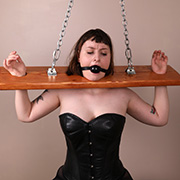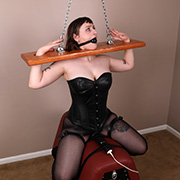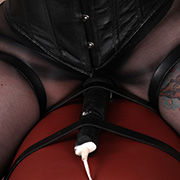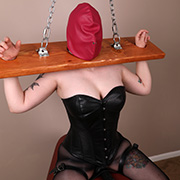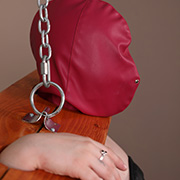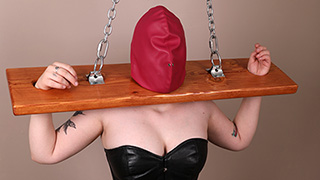 I got as far as vibrator when Jane was ready for whatever predicament was in store for her. Without keeping her in suspense she was quickly mounted on a padded horse with wooden stocks locked around her head and wrists to keep her from falling off. A gag and hood to complete the experience and, click, time to watch her squirm. In moment the hood was being sucked to her face as she gasped from pleasure. Unable to move away this freight train only has one destination and she's in for a wild ride.