Jenna Rein vs. Her First Hogtie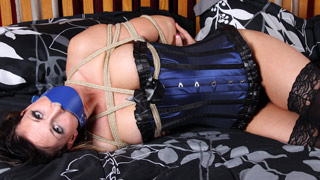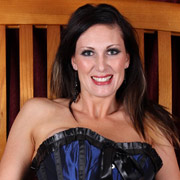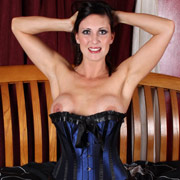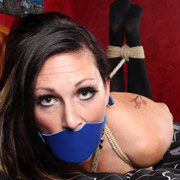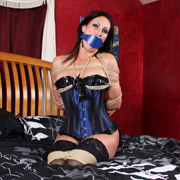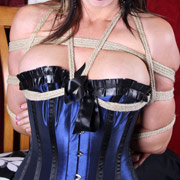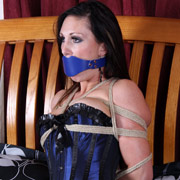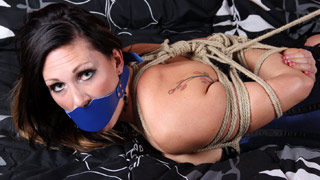 When I first met Jenna she was giddy with excitement. Outside of a pair of fuzzy handcuffs, real bondage had always been a distant fantasy. What kind of man would I be not to help her out? We started out slow as I cinched on her first corset nice and tight, barely containing her massive double D breasts. A box tie was next and right away I could tell if was charging her up, she couldn't get enough. I coiled up her legs and pulled them into a hogtie and let her test things out. Before she could ask for release I strapped a panel gag in her mouth nice and tight. It's my turn for fun now, struggle for me!
Jenna Rein vs. The Vibe Harness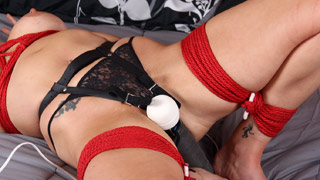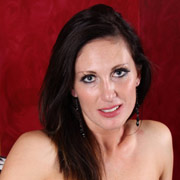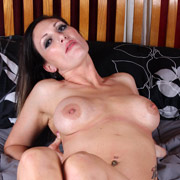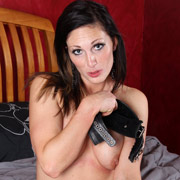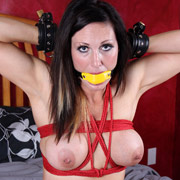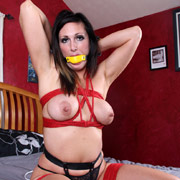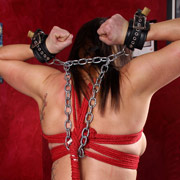 There's something about hanging chains in the bedroom that elicits such a wonderful reaction from women. Today was no different so I decided on a little surf 'n turf or more accurately, rope 'n chains. The combination couldn't have been better as it gave Jenna just enough movement to make her forget how helpless she was. With the Hitachi strapped against her pussy I start it off slow and building from there. After she cums she pleads for me to turn it off but what fun is that? With the vibe relentlessly buzzing away she's left to claw for the off switch.